'I slept with Jennifer Lawrence and look where she is', Harvey Weinstein allegedly said
Lawrence has denied the claim, issuing a statement calling this another example of the disgraced producer's "predatory tactics and lies".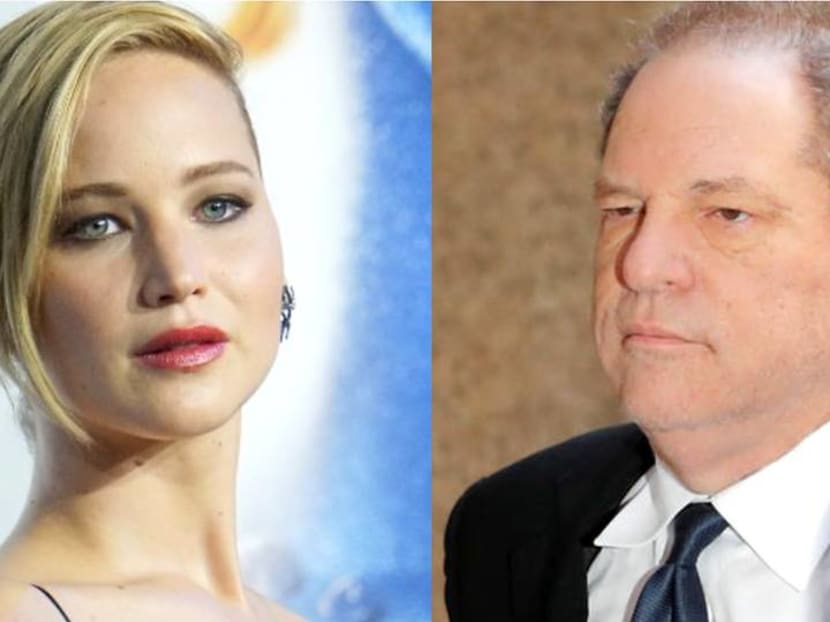 Harvey Weinstein, the disgraced Hollywood producer, boasted to an unnamed young actress that he had slept with Jennifer Lawrence, according to reports on the latest lawsuit brought against Weinstein.

During the meeting in 2013 with Weinstein, where, allegedly, he forcibly performed oral sex on the woman, Weinstein asked her: "Do you even want to be an actress? I slept with Jennifer Lawrence and look where she is. She has just won an Oscar," reported Sky News.

Lawrence has issued a statement denying such an affair, adding: "My heart breaks for all the women who were victimised by Harvey Weinstein. I have never had anything but a professional relationship with him. This is yet another example of the predatory tactics and lies that he engaged in to lure countless women".

Weinstein has also denied the allegations that he sexually assaulted the woman in his office after pushing her to the ground. The unnamed actress is suing both the movie mogul and The Weinstein Company for sexual battery and discrimination.

The day before this latest lawsuit came to light, The Telegraph reported that a group of Weinstein accusers attempted to stop him from making his private emails public. According to Sky News, the group alleged that Weinstein had "intended to unleash these emails in the media to sway the court of public opinion".

"To claim sexual assault and then take such measures to prevent the truth from being heard speaks volumes of their motives," said Scott Cousins, the civil lawyer representing Weinstein.