Take a bow: Hawkeye solo series starring Jeremy Renner planned for Disney+
The Avenger is set to star in his own Disney+ series, arriving later this year. He joins other Marvel heroes getting their own series, such as Vision and the Scarlet Witch.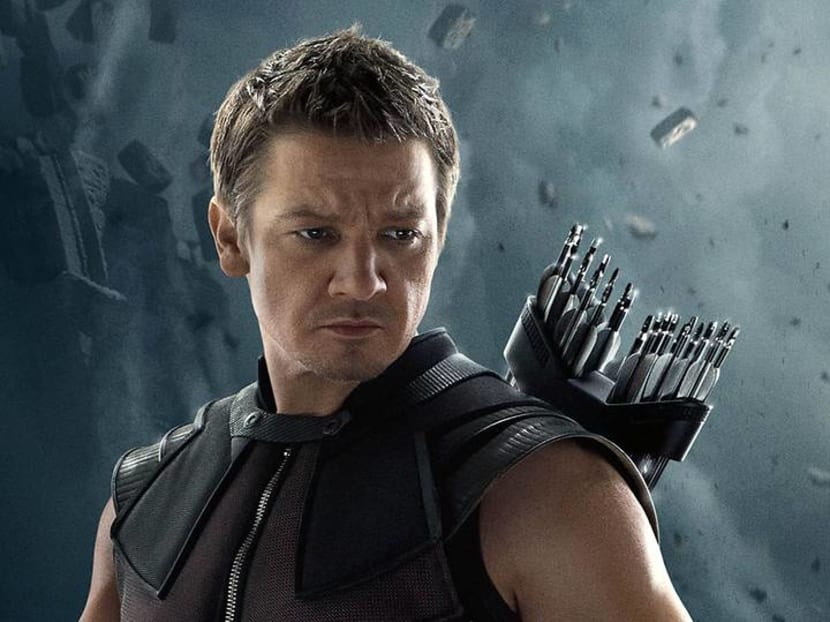 Jeremy Renner's superhero character Hawkeye is getting his own solo series on the upcoming streaming platform Disney+, reported film news site Variety.
Disney's streaming service is officially developing a limited series based on the master archer, with Renner set to star in the role he's played since 2011's film Thor.
The project is said to be an adventure series in which Clint Barton, or Hawkeye, will pass the torch to Kate Bishop, reported Variety. 
Bishop is a Marvel Comics character who took up the Hawkeye mantle after Barton. She is also a member of the group known as the Young Avengers.
Since 2011, Renner has played the archer in multiple films in the Marvel Cinematic Universe (MCU). The 48-year-old is set to appear in Avengers: Endgame, which opens Apr 24.
Outside of superhero films, Renner received two Academy Award nominations for his lead role in The Hurt Locker (2008) and his supporting role in The Town (2010).
Hawkeye is not the only superhero coming to Disney+. Other MCU characters getting the limited series treatment are Falcon, Winter Soldier, Loki, Vision and Scarlet Witch.
Netflix previously had its own Marvel TV universe, consisting of the shows Daredevil, Jessica Jones, Luke Cage, Iron Fist, The Punisher. However, with the imminent launch of Disney+, all of those shows have been cancelled within the past few months.