Zoe Tay gets tongue-tied playing a Thai lady of leisure in a new drama
The Heartland Hero features a motley crew of characters and lots of star power, including Elvin Ng, Rui En and Paige Chua.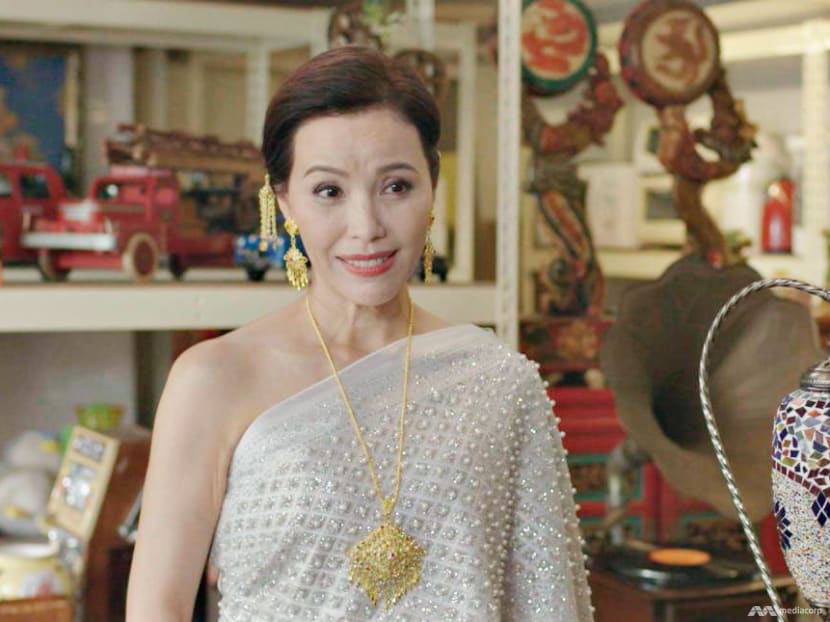 Zoe Tay as a Thai lady of leisure who fancies both Chew Chor Meng and Elvin Ng? Just one character in Channel 8's latest long-form drama The Heartland Hero, which features a spicy melange of quirky characters.
Also starring Rui En, Paige Chua, Bryan Wong, Ian Fang, Bonnie Loo and James Seah, The Heartland Hero follows Ng's character as he decides to turn over a new leaf and start a secondhand goods store after finishing a jail term.
The heartland community also comprises residents from Thailand, played by Tay as well as young actress Jernelle Oh.
"The hardest part of playing this role was learning the language," shared Tay, divulging that her character is a pampered princess who, upon meeting Ng's character, decides that he's her ideal man and sets her sights on him.
Later on, however, she turns her attention to the character played by Chew Chor Meng.
For Oh, having to learn Thai probably wasn't such a curve ball, as she'd also had to learn Vietnamese when she acted in My Star Bride.
More remarkable, perhaps, was her very first bedroom scene, which took place with Wong.
"He did tell me, 'You have to record your first bedroom scene, so you can look back at it years later,'" she recalled with a laugh.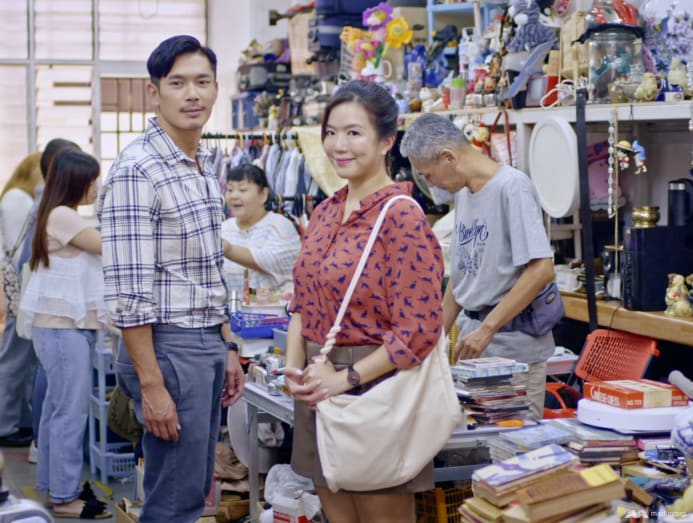 As for Ng, he's paired up once again with Rui En, a coupling that's taken place so often that he jokes, "We're like an old married couple."
"My character had a past and decided to start anew," said Rui En, revealing that the character had also been to prison before pursuing her dream of opening a cafe specialising in Korean toast together with Chua's character. However, "Her new fiance (played by Desmond Ng) doesn't know about her past. So, it was fun to act because there was a lot to delve into."
Chua, meanwhile, "enjoyed the feeling of being the owner of a cafe", learning to make toast and coffee. "During the course of filming, I frequently make coffee and practise my latte art," she said, joking that investors interested in opening a cafe with her and Rui En should let her know.
In addition to all this star power, the show features cameo appearances not only by familiar faces in acting, but also Speaker of Parliament Tan Chuan-Jin, who shows up as himself to the opening of the Korean toast cafe. 
 
Rui En had only words of praise for him, saying via her social media account that not only was his acting "natural", "he's also my idol".
The Heartland Hero is available on demand for free on meWATCH from Aug 30. It premieres on Sep 1, weekdays at 7.30pm on Channel 8.