Helen Mirren is not dating Keanu Reeves but she finds the notion 'very flattering'
The 74-year-old actress was recently mistaken for the Matrix actor's rumoured artist girlfriend, Alexandra Grant.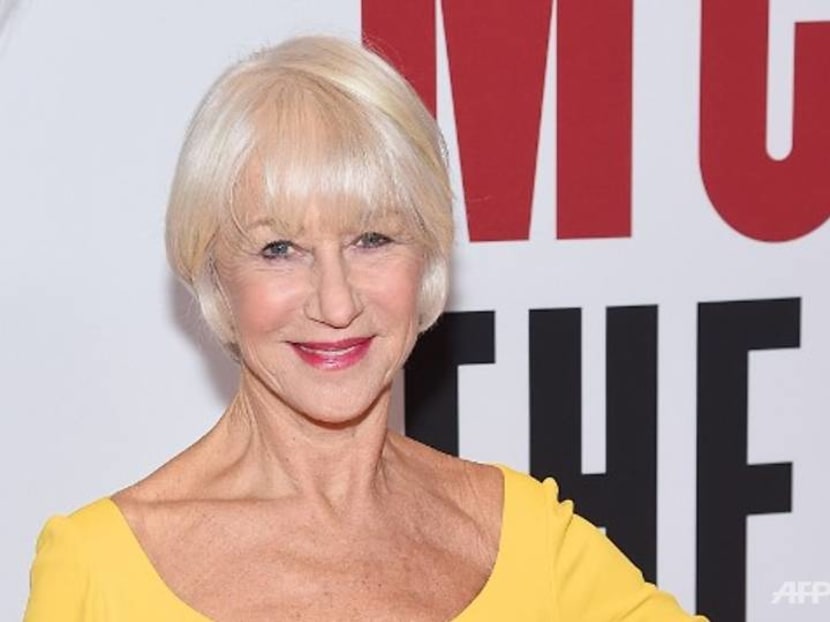 The Internet went wild earlier this week when the actor known as "the Internet's boyfriend", Keanu Reeves, held hands with a lady friend at a Los Angeles event.
For those who didn't get more than a quick glance, the lady in question looked like 74-year-old Helen Mirren.
Spoiler alert: It wasn't her – it was artist Alexandra Grant – but the actress found the whole mistaken identity affair "very flattering" nonetheless.
She told Entertainment Tonight during a chat on the red carpet on Wednesday (Nov 6) for her upcoming movie, The Good Liar: "That was very flattering on me, you know, because she's obviously lovely."
Mirren also called the 55-year-old Reeves "the most adorable, lovely person".
The actress has been married to director Taylor Hackford for 22 years; he had previously worked with Reeves on the 1997 horror thriller The Devil's Advocate.
She added: "I do know Keanu very well. He did a film with my husband and he is just the most adorable, lovely person. So she's a lucky girl and I'm sure that he's a lucky boy."
Reeves, who is set to star in the new Matrix movie, sparked rumours that he was dating Grant after they were photographed holding hands at an event.
The two have known each other for years; they've worked on two books together and also co-own a publishing company.