Actors Hong Ling and Nick Teo announce their wedding date – will they have time to plan?
Hong Ling wants to be able to actually sit down and eat dinner at her own wedding. Nick thinks she's being delusional. But that's not all they have on their minds – there's a lot left to do before they tie the knot in front of friends and family.
Actors Hong Ling and Nick Teo, who got engaged a year ago, have just announced that their wedding will take place on Dec 15 at an unnamed hotel.
"We'd like to keep it secret for now," Nick said, but "the venue is very beautiful. It's what Hong Ling wanted. We didn't really go to many venues to check them out… we decided on the spot that that would be it."
But other than the wedding venue; the bridal dress, which Nick chose; and the event host, who will be YES 933's Jeff Goh, the couple have yet to settle on, well, pretty much everything else.
"Now that I've done this interview, I've realised we have a list of things we have to do right now!" Nick quipped over the phone with CNA Lifestyle.
And, since everyone knows it's impossible to plan a wedding without wanting to kill each other, there are fights "every single day" over things like having to whittle the guest list down, quipped Hong Ling. (She did, by the way, want to have her cats be part of the wedding, but, well, they're cats.)
She said that between the two of them, Nick is the groomzilla and she's the chill one, but it seems to us that they are both on the cold, cold end of the chill thermometer.
In fact, they originally wanted to hold the wedding in October, but moved it to December because "we thought more time would help".
"But it doesn't help at all. Our wedding planner and event host are more kancheong than us. Every week, they try to rush us for details and confirmation," Nick said.
"I just remembered we haven't replied our wedding planner about the food tasting dates!" Hong Ling piped up.  
So, what's on the rather long to-do list?
1. The theme. "I want to keep it simple so that I can be in the moment," Hong Ling said.
2. The wedding colours. "I like hot red," Hong Ling said, "but my stylist and Nick think red is not appropriate for a wedding theme. They want something more romantic, like white with pastel colours."
3. The vows. "We both want to write our own vows. But, we haven't started on it," Nick said.
4. The march-in song. "I want it to be something romantic and slow-paced. But he wanted it to be comedic Chinese music," Hong Ling said.
Nick defended his position: "I saw a video online and thought, 'Eh, this is quite fun.' I would want to play it at the start of the wedding to get everyone's attention." After all, "She kept telling me she wanted the wedding to be fun." "But not this kind of fun," Hong Ling shot back.
Instead, she would pick "probably my favourite song, Perfect by Ed Sheeran. I love that song because on my 26th birthday, we went to Cebu to celebrate and that song was played during dinner. And when he proposed, Nick played this song as well."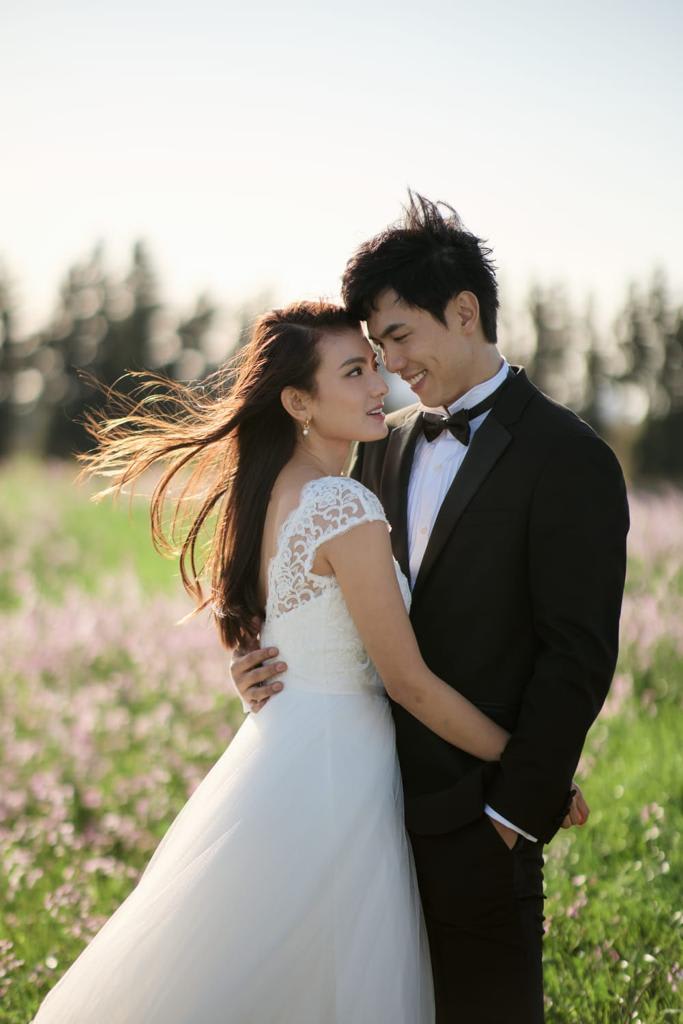 5. The number of outfit changes. "I'm certain I want just one outfit, but Nick is a very vain guy. He wants to change outfits," Hong Ling said.
"It's a big day! I want to go through what normal couples go through," Nick protested. "But, right now, I'm thinking we should stick to one outfit so we can have more time with our guests. Probably, we will change into second outfits, but there won't be a second march-in, I guess."
6. The food. "I think it's going to be fusion," Nick said uncertainly. "Hong Ling says she wants to sit down and have dinner! I told her, 'Since when does the bride ever have time to sit down and enjoy her dinner?'" But Hong Ling is set on it. "We had to choose our menu, and I chose everything I like," she giggled. "Nick was like, 'Why is it all seafood? Can you order some meat for our guests? It's not like it's for your own plate!'"
7. The wedding rings. "I think this should be easy, right?" Hong Ling said. "Just go to the shop and buy?"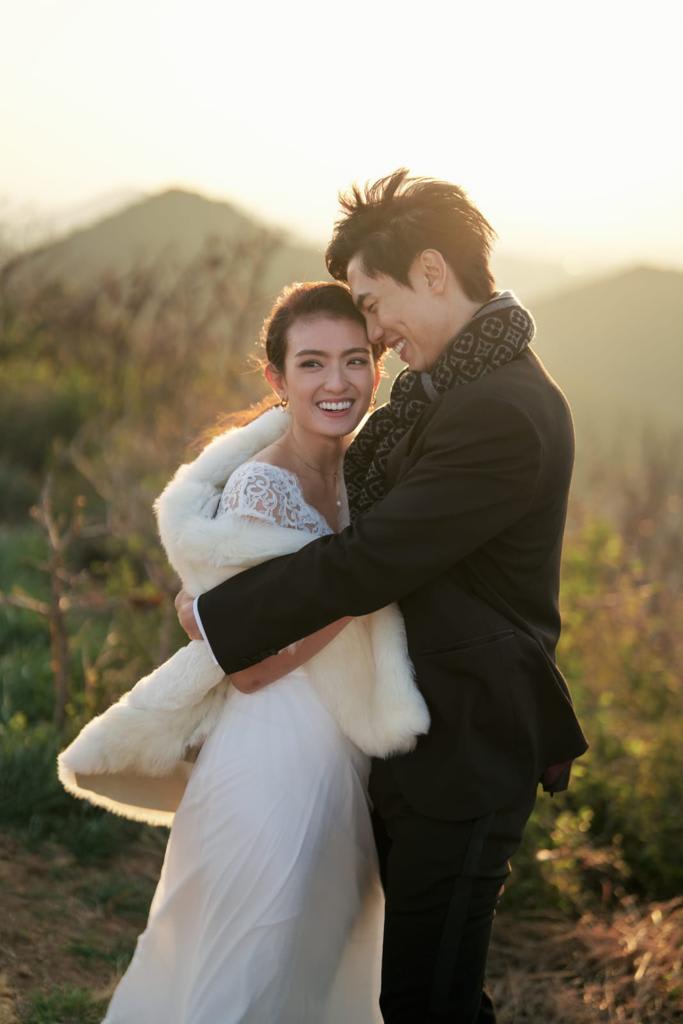 8. The requisite childhood photo PowerPoint montage. "We want to, but we haven't started looking for our childhood pictures," Hong Ling said.
9. Whether Nick will have a surprise up his sleeve for Hong Ling. "If I say I have, then during the wedding day she will expect something. What if it turns out I don't have?"
10. The honeymoon. "We were thinking of South Africa, because that suits our style of travelling right now: Exploring and seeing the world, not so much visiting cities," Nick said. "And so that some lions can eat him," Hong Ling put in.  
11. Where they're going to live after they're married. "Hong Ling has her own place right now, and I live with my parents," Nick said. "We have thought of a few options. One, she sells her place, and we get a rental place while we apply for a flat. The other is, we move into her place first and decide from there."
Okay, lovebirds, you have three months to check all of these things off your list, make it up the aisle and still love each other.