Why Hotel Del Luna's Yeo Jin-goo makes sure he never leaves food on his plate
In Singapore to meet with fans and the media, the Korean actor shared a surprising revelation – and divulged his must-have dish when in town.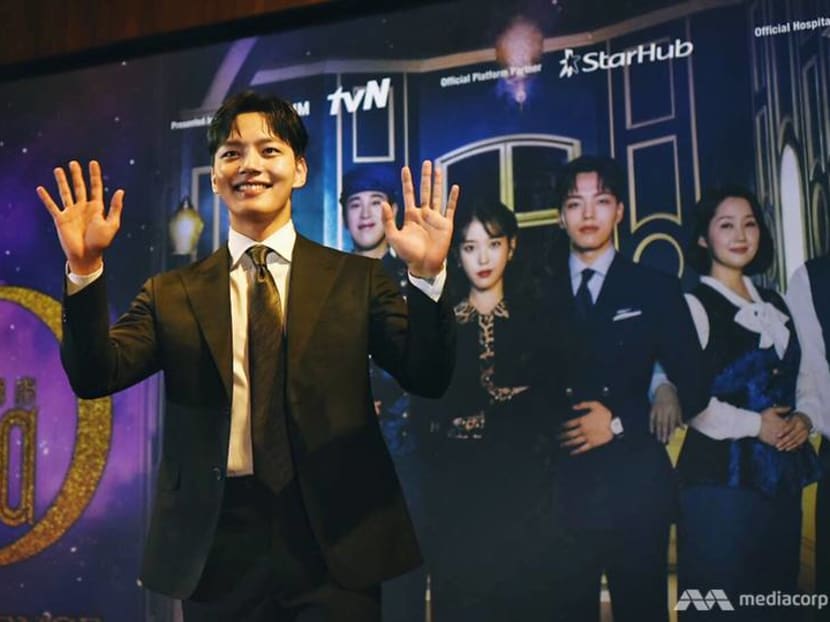 While Korean actor Yeo Jin-goo is here in Singapore, he's going to make sure he eats up every last scrap of his requisite chilli crab meal – so that he won't have any trouble in his next life.
The lead actor in the hit supernatural-themed romance drama Hotel Del Luna believes in the afterlife, he said – and believe it or not, eating is an important part of that.
"In Korea, we have a saying that if you leave the food on your plate uneaten, then after you die, you might face the punishment of having to finish all the food you left behind," he said. "So, of course, I try not to waste any food."
All this may sound a little macabre, but the drama, in which ghosts move from this life to the afterlife via a restorative stay in the titular hotel, was actually very pleasant to film, shared the 22-year-old, who held his own against leading lady and romantic interest IU.
"On set, we all enjoyed ourselves so much that whenever we had free time, we would take photos on set and chit chat," he recounted, sharing that Bae Hae-sun, who plays head housekeeper Choi Seo-hee, was "like a mum" and "really took good care of me, as well as the rest of the cast and crew."
He added: "The drama's ending isn't exactly a happy one and I remember crying so much after filming the last scene. The same went for all my co-stars."
Cable television viewers in Singapore can catch the last episode next week. Meanwhile, Yeo will be making sure he gets that chilli crab fix.
"Straight after I'm done with work today, I'm going straight to have my chilli crab. Naturally, I cannot miss it when I'm in Singapore," he said. "The last time I was here (two years ago), I went to Clarke Quay, and I remember having lots of fun and making great memories there.
"I would like to visit Clarke Quay again, but of course, I'm open to exploring new places in Singapore, so please let me have your recommendations!"
Catch the final episode of Hotel Del Luna on Oct 2. Hotel Del Luna airs on Tuesdays and Wednesdays at 9.45pm on tvN (StarHub Ch 824 and Singtel TV Ch 518/619).