A secret pregnancy and COVID-19: Dialect drama How Are You returns after filming challenges
Executive producer Zheng Geping kept a keen eye on health and safety, while cast members including Romeo Tan and Sheila Sim were happy to be reunited after the "circuit breaker".
The second season of dialect drama How Are You, also known as Hoseh Boh, will be making its way to viewers on Jul 31. But it hasn't been an easy journey, no thanks to COVID-19.
Filming was interrupted midway because of the "circuit breaker", which halted the cast and crew's progress for two months, shared Zheng Geping. 
The actor took on the role of executive producer, giving direction to cast members including Romeo Tan, Sheila Sim, Chen Liping, Zhu Hou Ren, Richard Low, Lin Ruping, Desmond Ng, Brandon Wong and Ya Hui.
"It was an enormous challenge," Zheng said during an online media conference for the show. "We had filmed much of it before the circuit breaker, but had to stop on April 8. There was still a lot for us to do at home, but our plans to film in several locations, such as national parks, could not proceed." 
What's more, "Many important scenes were supposed to take place in hawker centres. So, much of the script had to be rewritten."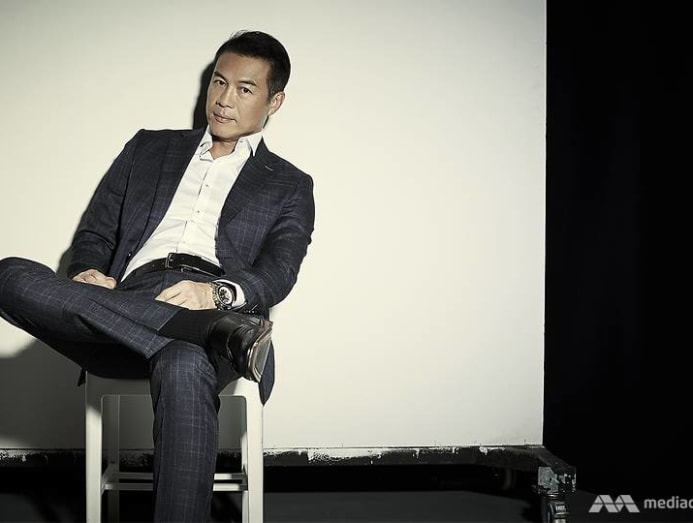 When filming was able to resume on Jun 6, he continued, there were many health and safety measures to observe.
"I had to update everyone on government guidelines and safety precautions, like to how to practise safe distancing. In everything we did, from travelling to the filming location to eating meals, we had to stick very carefully and strictly to our standard operating procedure."
But, during the circuit breaker, Zheng made sure he wasn't idle. "I checked on the cast online – whether they had maintained their hairstyles and figures; whether they had put on a few kilograms during the circuit breaker; and whether Sheila's tummy had grown," he quipped.
Sim, who announced her pregnancy on Apr 27, is currently seven months pregnant – though she kept that news quiet in the beginning. 
"In the first three months, I don't think anyone could tell I was pregnant," she said.
"She didn't tell anyone about it," shared Tan, who plays her husband.
Sim said she had kept the pregnancy news to herself because she didn't want her fellow cast members to feel any pressure around her. "Romeo and I have some physical interactions, and I thought he might feel awkward if he knew," she said.
In this season, Sim's character has amnesia and doesn't remember getting married. "Romeo is to be pitied – he spent the first season pursuing me madly, and in the second season, he still has to try to win me back," she said with a laugh.  
Tan said his favourite scene to film was the first scene back on set after the circuit breaker. "We all hadn't seen one another in two months, and it was really nice to see everyone again."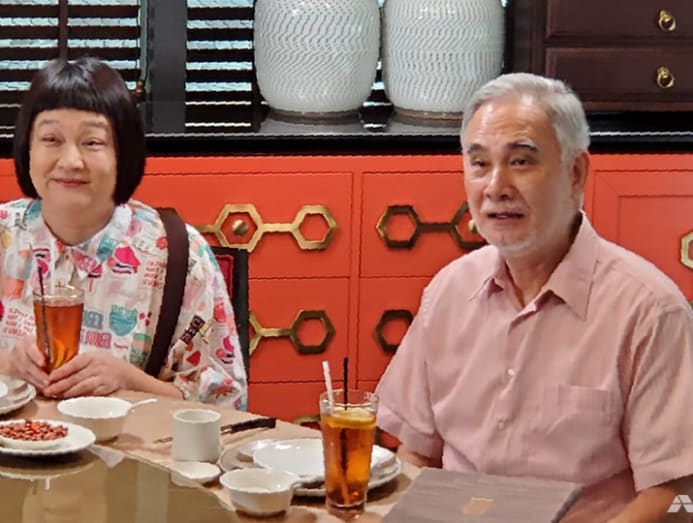 For Tan, speaking his lines in dialect was a struggle. "I would text Richard Low and Lin Ruping, sometimes at 2am, to ask how to pronounce certain words," he said sheepishly.
But Zheng praised the actor for his hard work. "Romeo had to put in the most effort, but he also improved the most," he said, sharing that Sim and Ya Hui were the most fluent in dialects.
"On the show, we speak Hokkien, Teochew and Cantonese. I hope we'll be able to add in some Hainanese and Hakka in the future," he said.
Multiculturalism within the community is one of the themes of the show, which is produced in collaboration with the Ministry of Communications and Information.
Opined Brandon Wong, "I think it's great that in Singapore, someone could speak in Hokkien and receive a reply in Cantonese. I don't think you'll find that in any other country." 
Catch How Are You 2 starting Jul 31, Fridays at 11.30am on Mediacorp TV Channel 8. Meet the cast via Facebook Live on Jul 25 at 7.30pm at Channel 8's Facebook page.