How local celebrities flew their flags and showed their love on National Day
Christopher Lee, Fann Wong, Suthasini, Romeo Tan, Taufik Batisah, Yvonne Lim and many more took to social media to commemorate the occasion with National Day posts.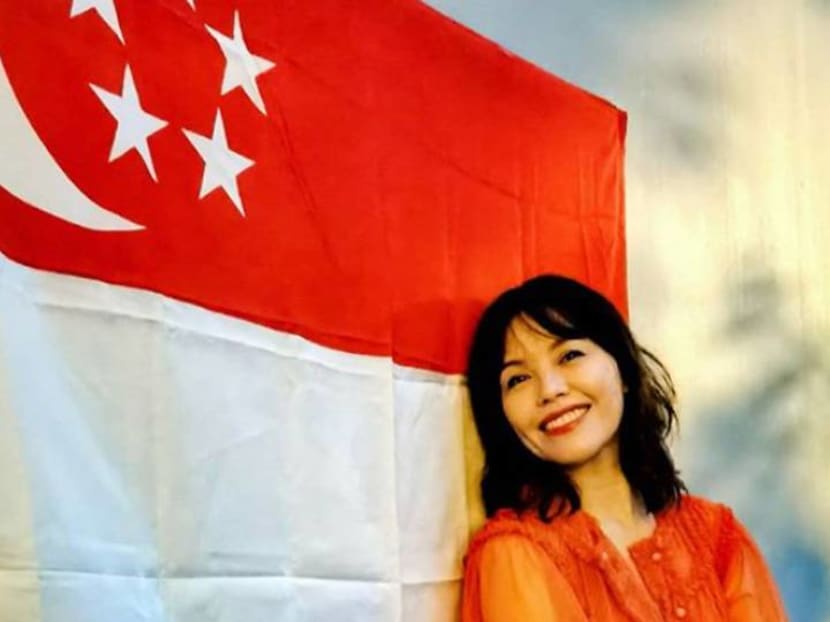 Singaporeans celebrated our 55th National Day on Aug 9 by turning out to watch the mobile column go by, tuning in to watch the parade proceedings on TV and, of course, turning up the "I heart SG" posts on social media.
Needless to say, local celebs got in on the action, too. For some, it was a work day as they had National Day Parade hosting duties to perform. Others spent the day on set, because the show must always go on. Some chose to commemorate the occasion by affirming their love for the country. And some had two-in-one celebrations, like Fann Wong and Christopher Lee, who had a little party for their son, Zed, born on National Day six years ago.
But all wanted to wish their country well. Here's how our celebs shared their National Day love.
CHEN LIPING
This year's National Day fashions are a little different, but that's okay.
DESMOND TAN
Desmond kept it simple but sweet.
ZOE TAY
A national icon poses next to the ultimate national icon.
SUTHASINI
Being one of the hosts of the National Day Parade is hard work but Suthasini took time out for an OOTD moment.
ELVIN NG
The heat never bothered Elvin anyway.
HONG LING
The actress spent the day filming for the upcoming Channel 8 drama Mister Flower with Benjamin Tan, Rui En and Nick Teo. 
CHRISTOPHER LEE
Chris quipped that his son Zed, who has the same birthday as Singapore, is very fortunate to have fireworks every year on his special day. He also wished Singapore a happy birthday.
JADE SEAH
Jade loves her SG paraphernalia and isn't afraid who knows it.
SHABIR
The musician treated audiences to a rendition of the song Together with singer-songwriter Abby Simone.
ZHU HOU REN
The actor posted a sweet picture with his granddaughter, because home is about family.
TAUFIK BATISAH
Did you catch Taufik's performance?
JOANNE PEH
Joanne and fellow actor James Seah spent the day filming for their upcoming project, Mind Jumper.
HISYAM HAMID
The actor posted a cheeky throwback wefie with his family.
ZHENG GEPING
Masking up for Singapore.
HUANG BIREN
Red and white fashion is very occasion-appropriate.
DARRYL YONG
What could be more Singaporean than an HDB backdrop?
YVONNE LIM
All the way in Taipei, Yvonne and her family marked the occasion with enthusiasm.
ROMEO TAN
Romeo has always loved photographing iconic Singapore sights.
DASMOND KOH
T-shirt slogan. 'Nuff said.
PAIGE CHUA
Paige stayed home for Singapore.
SHEIKH HAIKAL
Celebrating with a bang.
DENNIS CHEW
It can never rain on your parade if you don't let it.
YA HUI
Her exuberance is infectious whether or not we keep a safe distance. (But seriously, safe distancing, friends.)