Thinking of getting a car in Singapore? You can now click and buy online
Hyundai's new Click & Drive retail platform allows customers to choose their car, accepts online book payments and helps them with paperwork.
Singaporeans love to shop online – but would they be ready to buy a car with a simple click of a button?
Hyundai Motor Company and its sole distributor in Singapore, Komoco Motors, is introducing a new online platform that allows customers to buy a car with a click of a button. Touted as the first such retail platform in Singapore, Click & Drive will officially launch on Friday (Nov 9).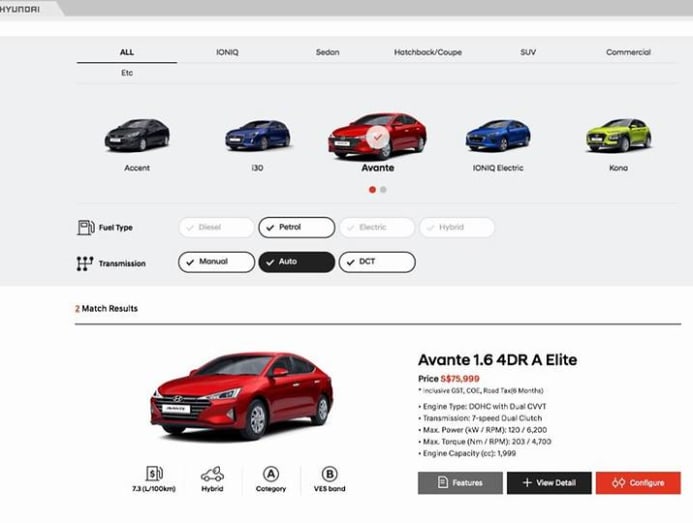 The new platform will take prospective buyers through the entire process, from choosing and configuring their model of choice to having online sales consultants on hand to assist in queries and applications, including vehicle registration, insurance and COE bidding. Other features include the availability of 360-degree external and internal views of the car, and various online reviews and articles on certain models. The platform, which will be online 24-hours, will also offer special online-only deals.
"The world of retail is changing at a rapid pace, especially in a digitally advanced market like Singapore," said Jong Hwan Suh, general manager, head of channel strategy team, Hyundai Motor Company. He added that the new platform will "transform the way customers can interact and find out about our brand".
The company cited the digital-savvy nature of Singapore's residents as the reason for choosing to debut the service here. There are plans to roll out the platform in Australia by December, while four other countries are lined up for next year.
While it won't be a substitute for actually dropping by a showroom, it's an alternative option designed to streamline the experience of sussing out a car, especially for people who might be intimidated by the entire process, said Ng Choon Wee, commercial director, Komoco Motors.
"When you are younger and start working, you may not have the capacity to buy a luxury goods item, so you might have a level of fear about taking the first step into a luxury boutique, whether it's a handbag, clothes or even watches. This is something similar – while they can be existing car owners, walking into a showroom could have a level of (intimidation). What the customers are looking is are all in the platform (which they can check out privately)," he said.
The whole platform can cut down time spent at showrooms: Instead of filling up of paperwork, for instance – including budget calculations, credit approvals, driving documents and finance applications – customers can submit their documents online prior to dropping by for the actual car. There are also flexible test drive options, with customers able to arrange with sales consultants on where to deliver a selected car model, whether it's at home, the office or even a shopping mall.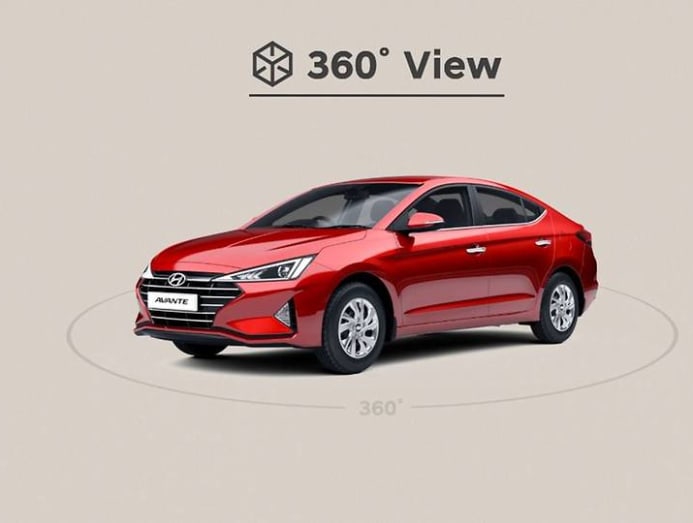 The launch of Click & Drive is part of the first phase, said Ng. Further down the road, they are also looking at the idea of delivering the car right to a customer's doorstep.
As for whether this idea of shopping for a car online will pick up in Singapore, he said it will take time.
"Ultimately it's not like going to Redmart or buying such things online. Cars are still a capital item in Singapore but in the future, we may see customers embarking on such a journey. The platform is already there so sooner or later, there will be a level of acceptance."
For more details, visit www.hyundai.com/sg.