How to pick the right smartphone for your senior parents
Thinking of getting a phone for them as a gift but can't decide between the thousand-dollar choice or budget alternative? CNA Lifestyle looks at the options for your Facebook-lurking, WhatsApp-sending, Candy-Crushing Mum and Dad.
Phones, phones and more phones – with the likes of Apple, Samsung, Huawei and the rest all having just unveiled their latest shiny new gadgets, now is probably the best time to compare notes if you're planning on a purchase. 
But what if that smartphone is a thoughtful gift for your baby boomer parents?
While smartphones are considered essential for the younger generation, more and more of the older generation are actually embracing smartphones.
Earlier this year, a report by the American Association of Retired Persons revealed that seven in 10 Americans above the age of 50 own a smartphone. And with the number of users in Singapore set to reach 4.8 million by 2022, according to statistics database Statistica, we're guessing it's the same scenario here.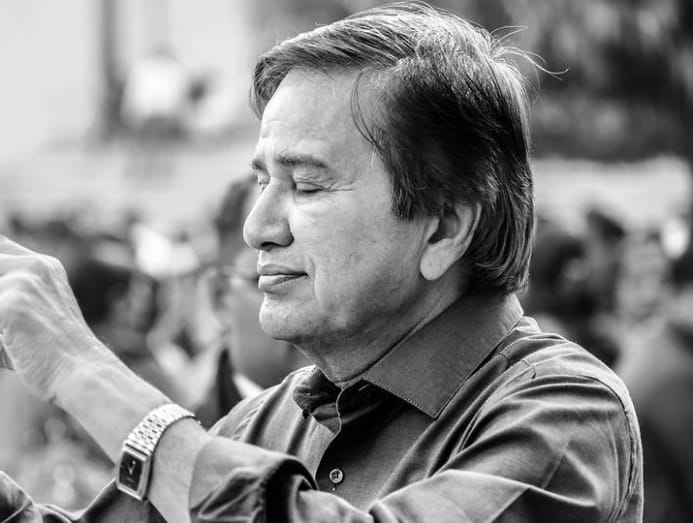 But while we're all attracted to drool-worthy specs and features (Four cameras! In-display fingerprint reader! State-of-the-art something!), chances are your Mum and Dad are more interested in something simpler – a phone where she can play Candy Crush and he can go chat with his former Army buddies on Whatsapp. Oh, and take lots of photos and make some calls.
Unfortunately, today's smartphones are shaping up to be too smart (even for digital natives).  To ease the older generation into this new world, the Infocomm Media Development Authority's Silver Infocomm Initiative has been holding a few digital clinics to provide seniors with assistance on using the smartphones, and offer handy online links as well.
And according to the organisers of these clinics, a lot of the common questions include things we often take for granted. Little things like how to use Whatsapp or Facebook; how to make the font size bigger or the screen brighter ; or even simply figuring out how to connect to WiFi or use the camera.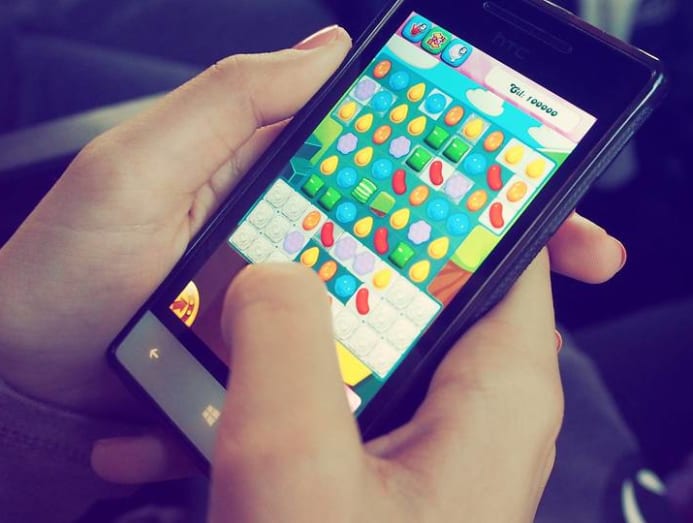 So if you're thinking of getting one for your parents (or even grandparents), here are some things to consider:
·  Price: Would you want to shell out a thousand dollars for something that does 243 things when you know the phone is only going to be used to scroll through Facebook?
·  Size: Your K-drama-obsessed, shutterbug of a mother-in-law might appreciate a bigger screen but smaller phones are easier to hold, carry around, and type on.

·  Storage: Do they take lots of photos? Watch a gazillion movies on the go – or stay at home most of the time and use WiFi? Do they love downloading and playing games?
·  Camera: How many cameras are too many cameras? Does your dad like to take videos? Would having a 24MP camera really make any difference?
·  User experience: Apple's iOS operating system has an ecosystem that's sort of set in stone. What you see is what you get, compared to the Android's, which lets you tinker with your phone. But then, is having so many options a tad too confusing?
And then there are other considerations too, like whether the phone has the ability to change font sizes to make things easier to read, or have security features for when a smartphone is misplaced or a password is forgotten.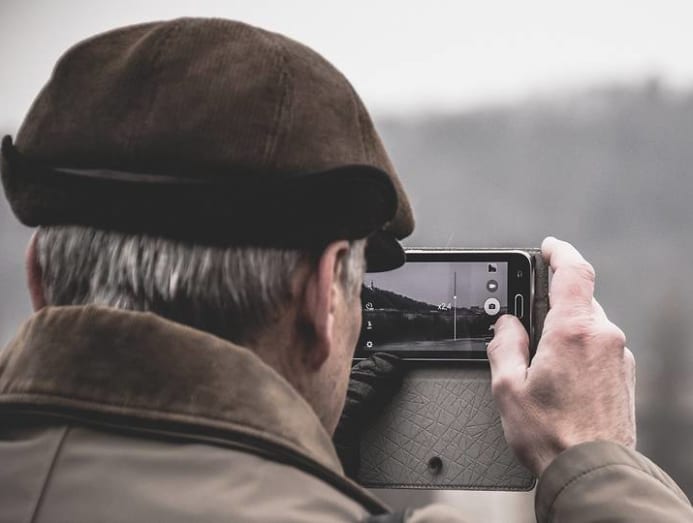 Once you've decided, there are some intangibles to prep for: You'll want to psych yourself for the potentially tedious task of setting up the phones for them.
If you think it's time to surprise your parents with a new gadget – and December's coming up soon – we've listed a few options for you to choose from.
NOKIA 1 OR 3.1 (S$129/S$249)
These two are no-frills options but they definitely tick two major boxes: They're affordable and your parents won't feel insulted with the fact that you're giving them "dumbphones". The Nokia 1's screen size at 4.5 inches is relatively small in this mine-is-bigger-than-yours age. But, it's still very manageable and more importantly, it's got all the necessary specs: 4G LTE, 5MP rear camera with flash, front camera, expandable storage of up to 128GB for all those photos, and, erm, FM radio. It also works on the simplified Android Oreo Go edition, which ensures everything runs smoothly even on low-end devices such as this.
Meanwhile, the Nokia 3.1 levels up ( if only by a little) with a bigger screen at 5.2 inches, a 13MP rear camera, and a bigger battery that can offer double the talk time than the Nokia 1. At 18 hours, there is more than enough battery life for your mum to give you a call daily, just to hear your voice.

HUAWEI NOVA 3i (S$398)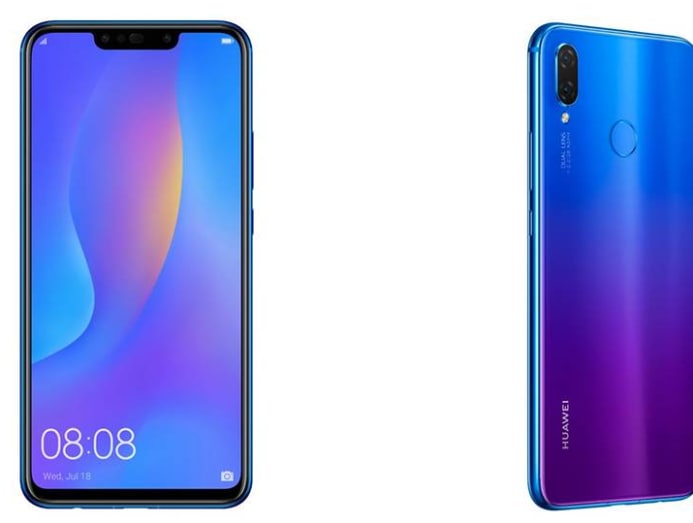 Huawei's Mate 20 series has been getting all the buzz, but don't forget this mid-range option, which launched a few months back. Sure, it might be targeted at the selfie-loving younger set, with its four cameras (including a 24MP front-facing one), but your parents will surely be thankful for the option to snap away at will (and keep all those pics with its 128GB storage). 
Yes, the cameras don't have the Leica-pedigree of Huawei's flagships, but the AI is pretty smart, recognising some 500 scenes and optimising them. A 6.3-inch display is also comfortable for the latest K-drama viewing. And who knows, the more playful and tech-savvy among the parents might actually take to using those 3D Qmojis.
SAMSUNG GALAXY J4+ OR J6+ (S$248 OR S$328)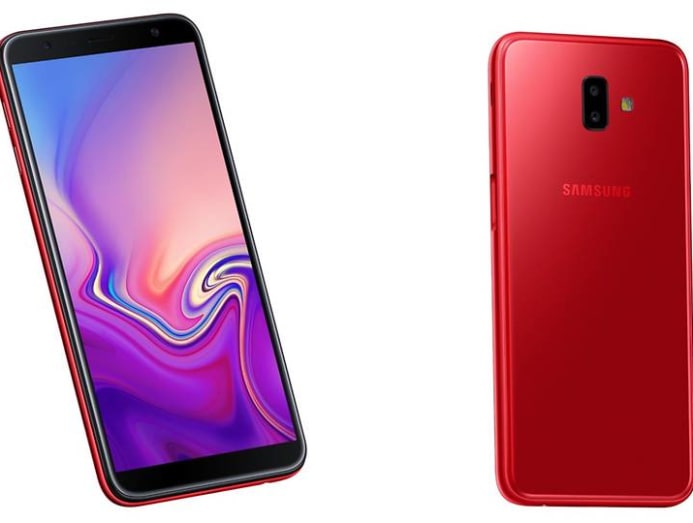 The Korean smartphone maker has been launching phones left and right. But instead of, say, the higher-end Note 9 or upper-mid-range A9, opt for these mid-tier ones instead. They're not only more affordable but you've got some good specs too – the J series have a 6-inch infinity display and both these models have good cameras as well as facial recognition and fingerprint scanner options for unlocking the devices easily. They also boast a long battery life and huge storage capacity of up to 512GB – perfect not just for photos but for storing all those movies and K-drama episodes.
Android phones can often be complicated to use, but Samsung's Galaxy models have got an Easy Mode, which essentially simplifies everything by disabling the App screen and shows only three Home screens, for contacts, apps and the main screen. The fonts are also made larger.
APPLE iPHONE XR (FROM S$1,229)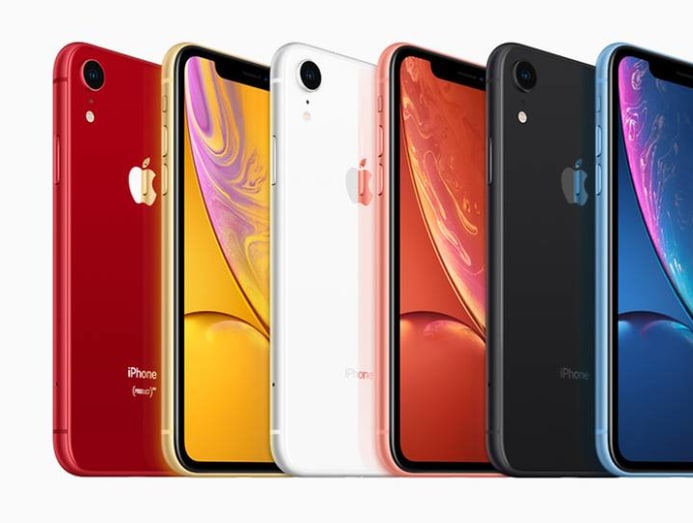 While there are so many Android options out there, it's only a matter of which model to choose when it comes to the iPhone. Older ones like the 7s or 6s or SEs are still available in the market and definitely cheaper. But if you want to splurge a bit, skip the XS variants and go for the XR – the phone colours are vividly striking. 
Bottomline is this: They all have the same iOS features – and if you're already using an iPhone, trust us, stick to the same ecosystem. Else it can get confusing for both you and Mum. Some senior-friendly phone abilities include Reachability, which moves the top half of the screen down by tapping, and Display Zoom, which just makes everything bigger. The Face or Touch ID security feature does away with tricky passwords to remember, while having the iCloud (and Find My iPhone feature) could be handy in keeping everyone connected and for that moment when your parents misplace their new gift.
​​​​​​​GOOGLE PIXEL 3 OR 3 XL (FROM S$1,249)
Some consider this the Android equivalent of the iPhone, not just in terms of design, price and prestige but also usability. The folks at Google built this operating system, so naturally they'd want to make their own phone the best at using it. The recent models have (obviously) got a hefty price tag and the earlier ones aren't exactly that much cheaper, so it's up to you.
All Pixels have excellent cameras, which in our opinion, is their selling point – sticking to just one rear end, too, and letting the software do its magic. Both have big screens but the 3XL has gotten flack for what some consider a pretty ugly notch. Both have wireless charging capabilities – which is slowly becoming a standard among smart phones  making things just a tad easier than fiddling with a cable.
The other plus would be Google Assistant, which we prefer over Siri or Bixby – and can perfectly understand Singlish. It isn't exclusive to the Pixel anymore, of course, and can be found in other Android devices.