COVID-19: Here's how you can help save your favourite local small businesses
From purchasing merchandise and gift vouchers to doing takeaways, Singaporeans can help their go-to restaurants, bookstores and other small businesses stay afloat during these trying times. Here are some suggestions.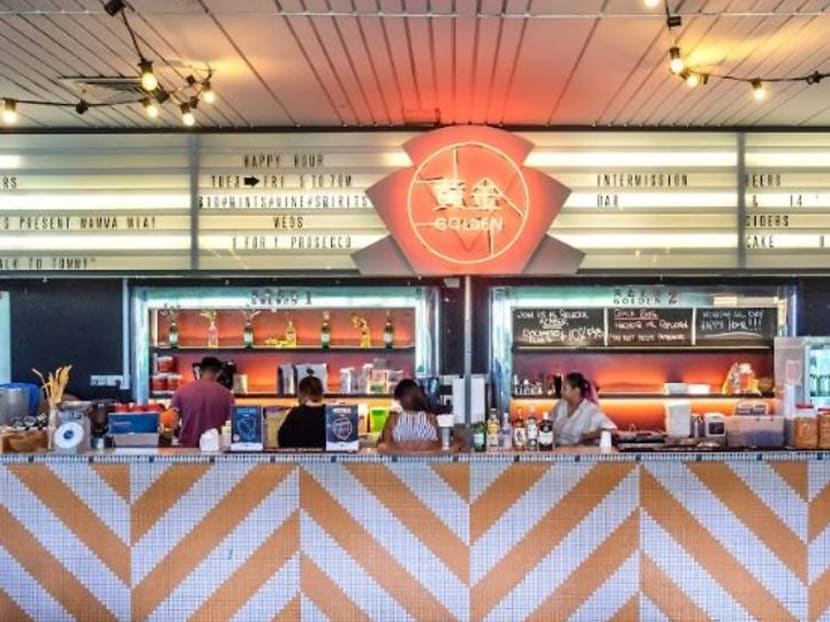 Small local businesses are important to communities, whether it's a restaurant, a bakery, an indie cinema or a bookstore. But in these unpredictable times, many are threatened with permanent closure, leaving staff and owners at risk.
So while safe distancing is important, it doesn't mean that we can't lend support to our favourite local establishments.

The Projector founder Karen Tan shared how they wouldn't be able to weather the storm without the independent cinema's "strong and fiercely loyal community".

"We need everyone's support more than ever," she told CNA Lifestyle. "Our team is not the only one fighting for this; behind us stand individuals from all walks of life with a passion for arts and culture. We are immensely proud of and grateful to them. The messages they have sent on socials are really heartening for our team. It really does take a village!"
Anthony Yeoh, the chef-owner of local eatery Summer Hill, shared he's been moved by the support of his "amazing" customers.
"Our regulars turned up for us in a big way during our 'Fried Chicken Weekend', it brought a tear to my eye," he said. "They supported, yes with their dollars and ordered their takeaways. But they also stopped to ask how we were and made it a point to tell us they weren't going to let us shut down."

He added: "After weeks of scrambling to adjust to new rules and laws, figuring out how to keep the business afloat and just survive, this dose of humanity really did me in. Folks are doing takeaways and you can't believe the relief that's brought me from thinking we were done for when this all began."

Indeed, there are still ways many of us can help businesses stay on their feet. Here are some small, socially responsible yet incredibly vital ways to prop up your favourite local business.
BUY GIFT CARDS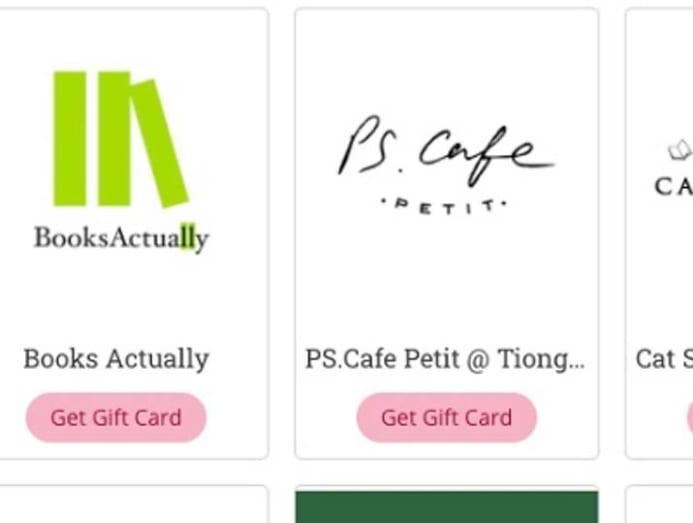 ChopeAndSave is a gift card initiative to help small businesses around Singapore "flatten the curve of lost income from COVID-19".
According to the website, this Singapore adaptation of SaveOurFaves is a directory that offers online gift cards for purchase, but does not manage gift card services themselves.
The website offers an array of local choices, from bookstores like Books Actually and bakeries like Plain Vanilla to ice-cream parlours like Creamier and eateries like Liang Kee Teochew Restaurant. If your neighbourhood favourite isn't on the list, you can add it to the list.
When you purchase a gift voucher, money goes directly to your chosen restaurant. Buying now and using it when the situation improves means the venue can keep its doors open for another day.
Click on chopeandsave.com to start helping.
BUY MERCHANDISE
With the compulsory cinema closure enforced island-wide, indie outfit The Projector has found itself in a financially precarious position, with rent and staff to pay. Want to help Singapore's only commercial arthouse cinema? Participate in their an online merchandising initiative. 
You can choose between membership programmes (S$45 to S$60 with extended validity from 12 to 18 months), pre-paid movie vouchers (S$105 for 10 tickets with 18 months validity) or MICE venue hire vouchers (starting from S$799). You can even adopt a seat for S$120 or buy a Projector branded tote for S$26.
The Projector has also launched a new Project-It-Forward initiative where the public can donate pre-paid movie vouchers to strangers.

"Getting through this is not about going it alone, but with everyone alongside," said The Projector's general manager, Prashant Somosundram. 
"We still want to keep our movies and events accessible to everyone as a morale boost. With this initiative, anyone who needs a pick-me-up at the cinema when we reopen, can pick up a voucher for free and watch a movie. No questions asked!"
Click on theprojector.sg/gifts to start helping.
TABAO FOOD
Restaurants are changing up the way they do business. If an establishment was previously unable to do takeaways, they might today. Call to check.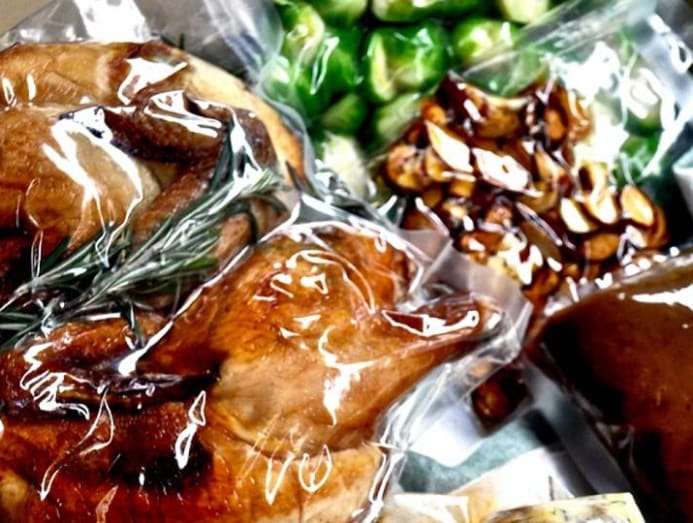 Some have gone a step further, such as neighbourhood eatery Summer Hill at Block 106, Clementi Street 12. They now offer DIY Eats kits that are designed to deliver a restaurant quality home-cooked meal you can reheat easily at home.
"I think it's more important than ever that we're able to deliver comfort and enable families at home to have a quality meal," said chef-owner Anthony Yeoh.
Currently, DIY Eats kits need to be pre-ordered but Summer Hill will soon make it on demand. Takeaways off their regular a la carte menu and gift vouchers are also available.
Email info [at] summerhill.sg to enquire or visit summerhill.sg.
OPT FOR FOOD DELIVERIES
It's not just takeaways – there is an ever-growing list of F&B outlets that are offering delivery promotions during this period, with prices starting from as low as S$5 for a meal. Just head directly to their individual websites and social media pages to check out what's available.

One good hack is to order through them directly rather than a third-party service. Also do tip generously if you can (especially for delivery), since employees are doing extra work and putting their health at risk.
For example, places such beloved bakery-cafe The Fabulous Baker Boy is offering food delivery island wide from 8.30 am daily (closed on Mondays), with the last orders set at 4pm daily.
All breakfast and lunch orders are offered at a 15-per-cent discount, while the specialty cakes are going at a 20-per-cent discount, with the choice of pick-up or delivery. Click on thefabulousbakerboy.com for the menu and details.

Others like Founder Bak Kut Teh are also now offering free island-wide deliveries from 10am to 9pm. Just WhatsApp, call or message your orders to 8896 5136 three hours in advance on weekends and two hours in advance on weekdays.
SUBSCRIBE TO A FRESH PRODUCE DELIVERY SERVICE

OnHand Agrarian is a homegrown company that sustainably farms fruits, vegetables, seafood, and poultry in multi-layered systems in Singapore. And you're not just helping them but frontline workers, too.
You can have fresh produce regularly delivered not just to your doorstep but to those working in healthcare and emergency services, too, and even cleaners.
OnHand Agrarian's different subscription programmes see sustainably farmed seafood delivered directly once a month for 12 months, and without the use of any disposables. This means the seafood is packed in freezer-friendly containers, and kept chilled in a cooler box, which you would keep, clean and return upon the next month's delivery.
WhatsApp Shannon at +65 9862 7310 for enquiries or visit onhandagrarian.com.
CHECK OUT LOCAL DISCOUNT PLATFORMS

iSaveSG is an "offer platform" to help restaurants, bars and other local businesses that are affected by the COVID-19 crisis. The newly formed website bills itself as completely free of charge for both merchants and customers using the platform.
It has a growing database of discount coupons available for customers to purchase and pay directly to the merchants. All of the profits go to the merchant.
KEEP CHECKING YOUR FAVE PLACE'S SOCIAL MEDIA PAGES
Keep track of new initiatives by restaurant owners and other members of the industry on Facebook and Instagram – there's also a #savefnbsg tag on the latter to make things easiers. It'll be able to guide you to more specific things that your favourite cafe or bakery would like you to do.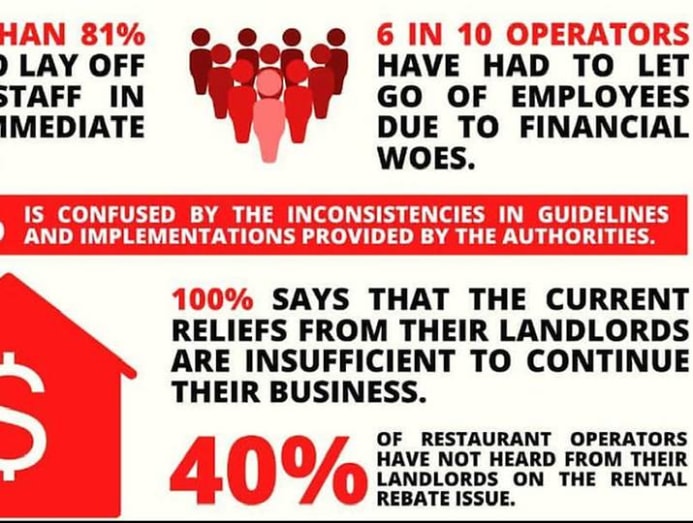 BUY SOMEONE ELSE A MEAL
MyTreat is a non-profit initiative that encourages people to buy a meal for someone else. This could be someone in need, someone you know who is having a bad time or someone you haven't been able to see because of social distancing.

With this gift of meal delivery to another, you can contribute to Singapore's restaurant economy and keep your favourite place afloat. The website features a handful of restaurants that offer islandwide delivery so sending that meal to someone is easy. Simply click on their links to begin your order and you'll be directed to that restaurant's page to place it.