Want some nasi bear-yani? How to turn your boring takeaways into cute meals
You'll never look at fishballs in the same way again. Labyrinth's Chef LG Han shows you how to entertain your loved ones with some magic on a plate.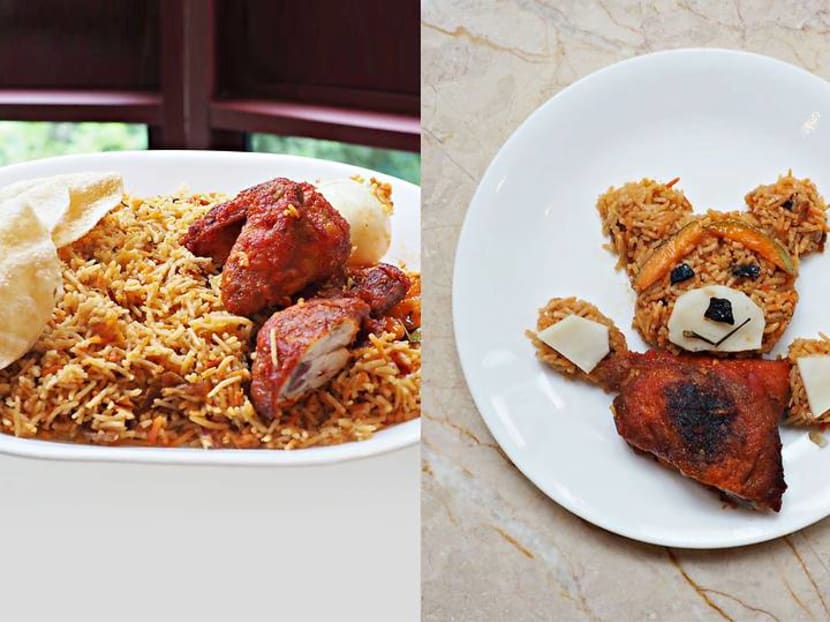 We all know that a good meal has the power to lift spirits and boost morale. But by this point in the "circuit breaker", you might be a little bored with your daily "dabao" meal in its plastic takeaway container or brown paper packet.
Well, not chef LG Han of Labyrinth. The restaurant is closed for the time being, so he's letting his hair down at home, which we're quite delighted about because he's shared with us some side-splitting ideas about how mealtime – even with just takeaway food – can be that much more fun.
Chef Han has gamely taken three of his favourite takeaway hawker dishes – fishball noodles, nasi briyani and chicken rice – and turned them into works of refrigerator-magnet-worthy art "as we aim to remain positive and find little joys in life during the COVID-19 circuit breaker period," he shared.
So, go on, aspiring plate Picassos. Why settle for styrofoam-box monotony? Decant your dabaoed food and turn that blank canvas of a plate into a visual feast to delight your picky kids, give bae an amusing surprise – or even just entertain yourself with something to do.
As Chef Han said: "It's not so much about the looks but about having fun with your family."
What would you turn these dishes into?
FISHBALL NOODLE HATCHLINGS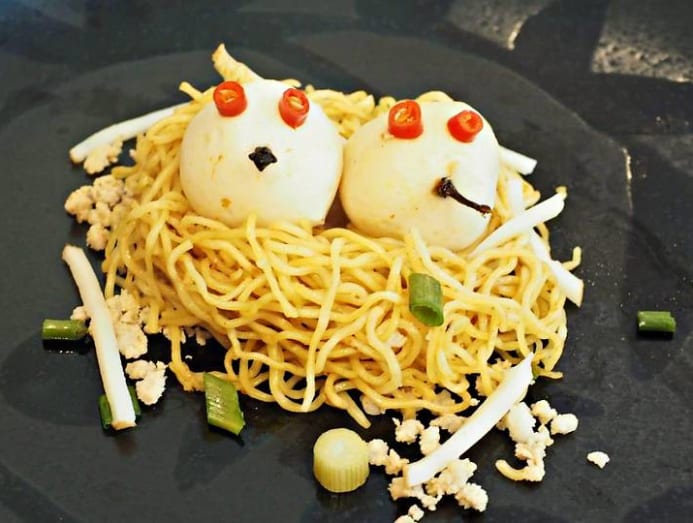 We certainly fell apart giggling when we saw this fancy noodle nest proudly bearing two tiny hatchlings with chilli padi for eyes. Here, Chef Han's cheated a bit and used cloves from his nasi briyani for the beaks, but we reckon chilli padi ends would do just as well. "The noodles reminded me of a nest, the minced pork looked like soil and the fishballs looked like eggs," he said – and thus, these little baby birds were born.
NASI BEAR-YANI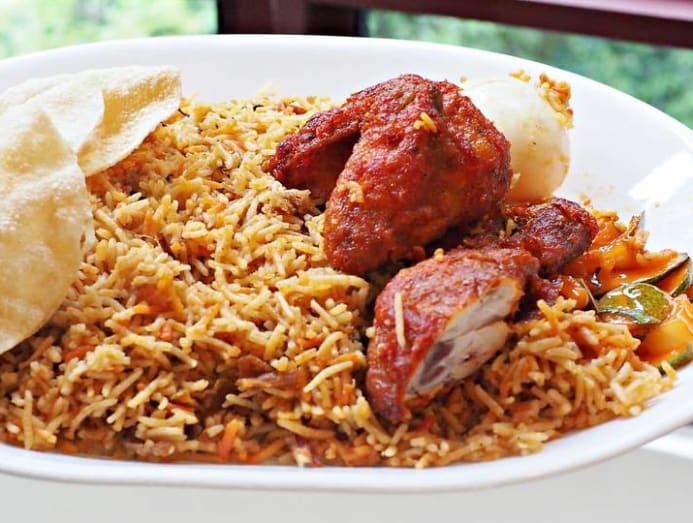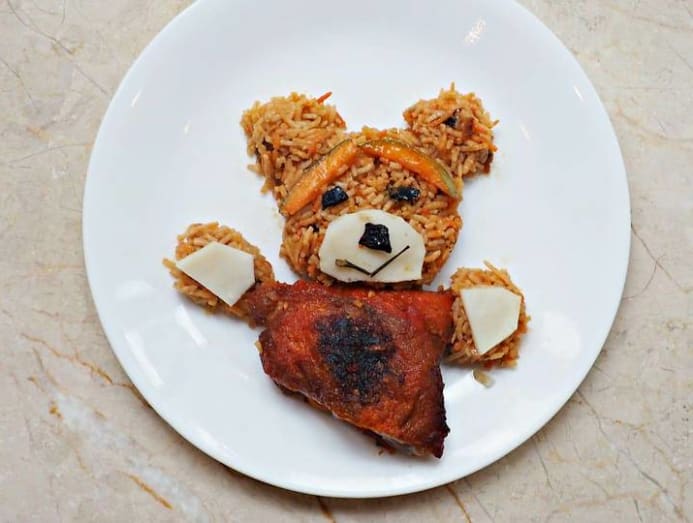 The nasi biryani's vivid orange rice and reddish fried chicken remind him of Winnie the Pooh, Chef Han said, so, a funny little bear it is. You could use a whole bunch of different elements for the paws and snout, such as the white of the boiled egg or even cucumber slices. After all, as Pooh himself said, "The things that make me different are the things that make me, me."
ANGRY CHICKEN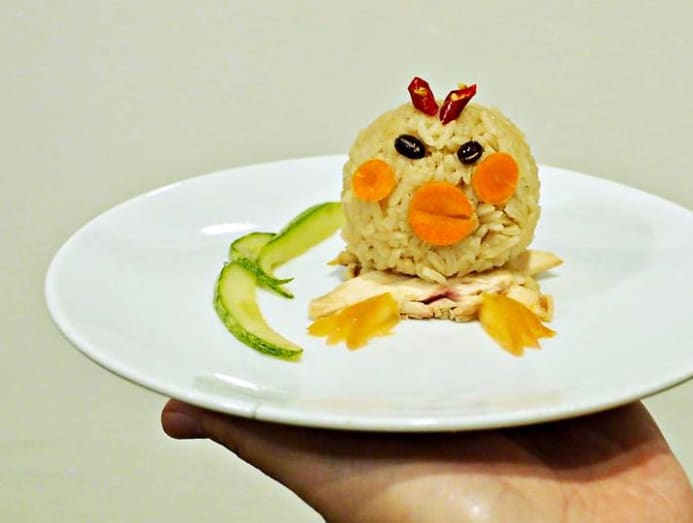 Chicken rice balls aren't a new concept, but Angry Birds chicken rice surely is. Here is "a literal, tongue-in-cheek interpretation" of chicken rice, in Chef Han's words. The disgruntled chook has chilli padi for eyebrows, beans for eyes, a carrot scowl and sliced tomatoes for feet. Excuse us while we try not to snort our teh through our nose under the offended glare of this perturbed fowl. Cheer up – circuit breaker doesn't have to be such a drag, okay, Mr Angry Chicken?