Will the house that Huawei built crumble without Google? Evidence says no
CNA Lifestyle was invited through the gates of the Chinese giant's 1,000,000 sq m "European" Songshan Lake campus – and the foundations are strong.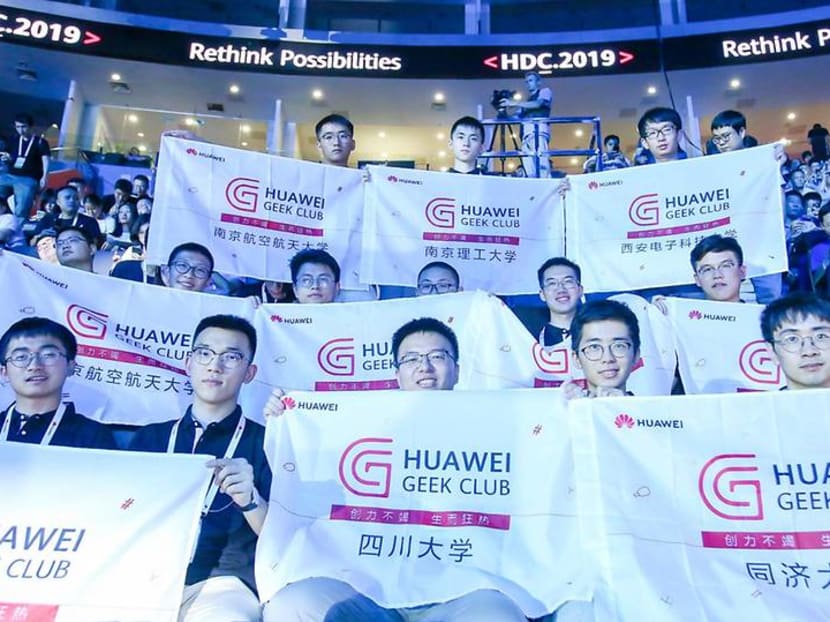 After having paid a visit to the Chinese tech giant's headquarters in Shenzhen, we're convinced news of its early demise are greatly exaggerated.
The year 2019 has not been a good one for Huawei. Amid the euphoria of news on the enterprise front with the impending rollout of its 5G network infrastructure worldwide and on the consumer front with a barrage of critically acclaimed smartphones (including the flagship Mate and P-Series handsets, along with the feature-packed mid-range Nova devices), its plans for global domination hit a major stumbling block late last year.
Its CFO, Meng Wanzhou, was arrested in Canada in early December 2018 on allegations of violating US trade sanctions on Iran, and is now fighting what is looking to be a lengthy legal battle against extradition to the US.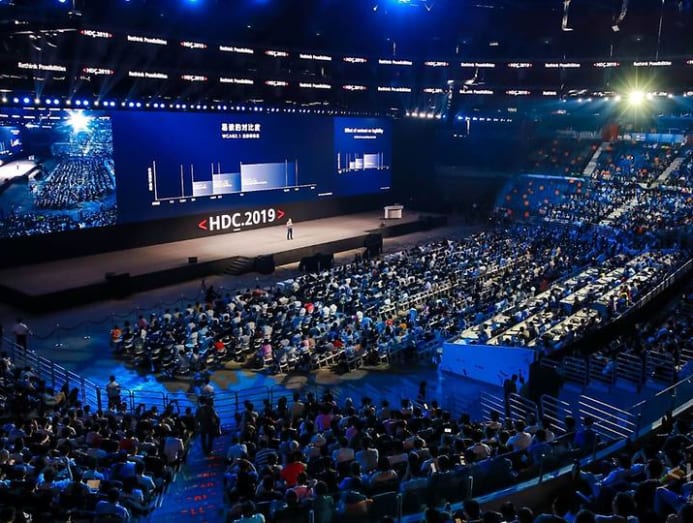 In May, Huawei was added to the US government's so-called "Entity List", banning US companies from trading with it, on the grounds that the Chinese tech giant allegedly uses its products to spy on its users, including business institutions and consumers alike.
The implications of this to Huawei are massive. Not only will it hamstring its ability to supply its enterprise networking solutions, but more importantly, it has lost access to Google's Android ecosystem, the backbone of its mobile handsets.
The recently launched Mate 30 Series ships with the Android operating system, which is open-source and therefore free for anyone to use, but key apps such as the Play Store, Maps, Gmail and YouTube are not available unless users themselves employ a grey area workaround. 
So, the question on everyone's lips is: How will Huawei get on with all this?
The answer, when CNA Lifestyle attended the Huawei Developer Conference 2019 (HDC), seems to be: Just fine, thanks very much. Or at least it is in China.
FAIR SKIES AT HOME
The Chinese tech giant had no trouble at all filling up the Dongguan Basketball Centre with guests of all stripes, from international media, Chinese media, fans, students, business partners, suppliers and, of course, homegrown and international developers. Over 6,000 of them descended upon the arena for the opening keynote addresses and the associated conferences held at its R&D campus on Songshan Lake over the next few days.
The world's third-largest mobile device manufacturer (at the end of 2018) delivered an Apple-worthy keynote address complete with slick, inspirational (and aspirational) videos depicting a sort of techno-utopian existence enabled, of course, by Huawei products.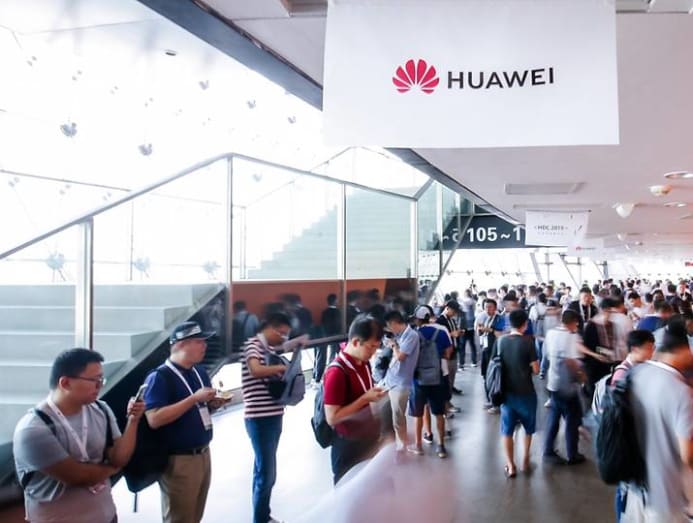 A model couple cast a video call from their Huawei phone to their Huawei TV with a home network powered by a Huawei WiFi router, with all that enabled by Huawei server equipment, AI technology and cloud computing on the telco end of things.
It was a show of breathtaking scale for a company that, until a few years ago, was a rank outsider in the smartphone game. In 2011, Huawei had a paltry three per cent share of the global smartphone market. Last year, according to data from research firm IDC, that number ballooned to 14.7 per cent – just 0.2 per cent behind Apple.
That's still some way off Samsung's 20.8 per cent dominance, but still mighty impressive.
But what of those sanctions? The impressive strides made by the Chinese firm in recent years will no doubt take a hit. The bigger question, though, is does that all really matter?
The Chinese domestic market for smartphones is, as you'd imagine, massive. Going by Canalys' data, the Chinese market accounted for 396 million units sold, and that single market alone accounted for a little under 30 per cent of the total 1.4 billion smartphones shipped globally in 2018.
And Huawei has a virtual stranglehold on that market. Its share of the Chinese smartphone pie in 2018 was 27 per cent. And despite sales falling for the ninth consecutive quarter in Q2 2019, Huawei still managed to take a record 38.2 per cent of the market. So, despite the gathering storm clouds on the international horizon, it's still fair skies in China.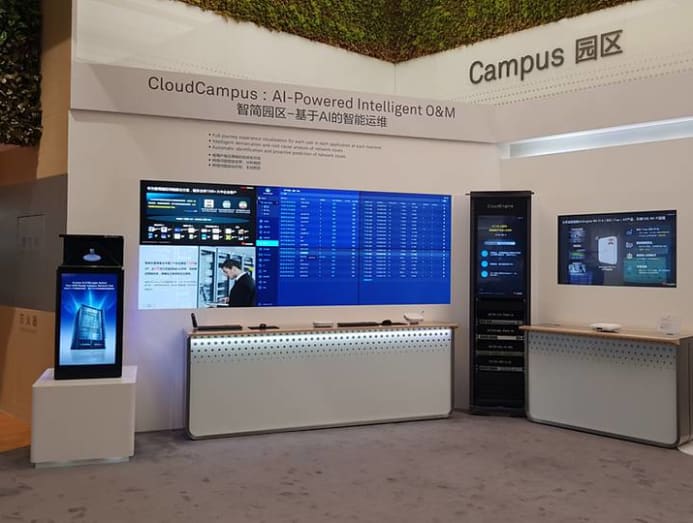 At the HDC, which had the tagline "rethink possibilities", the CEO of Huawei's consumer business division Richard Yu unveiled its in-house developed, Android-rivalling Harmony OS to rapturous applause.
Making its debut on a Honor-branded TV, Yu said its modular and more-secure-than-Android Harmony OS is capable of powering a multitude of devices from the smallest wearables and smart home widgets all the way up to automobile infotainment systems and, of course, smartphones.
A TEST OF HARMONY
While there are currently no smartphones that run Harmony OS, Yu and numerous other Huawei executives reiterated the new operating system could be rolled out on its devices today, if the tech giant so chose to. But Yu also said Huawei would still like to work with Android, given the two companies' long and thus-far – pardon the pun – harmonious working relationship.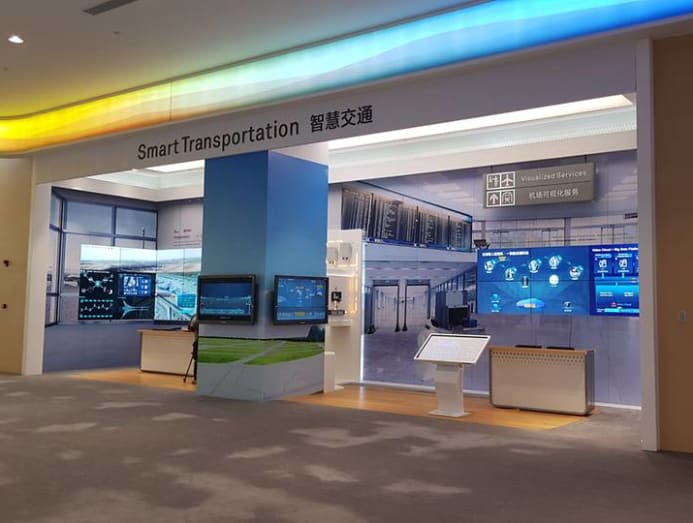 Of course, the subtext here is that while a Harmony OS-powered device could technically work, it would have no apps to put on it.
Developers already programming apps for Google's Android and Apple's iOS would now have a third system to cater to.
But, again, does that all really matter? A slide shown during the keynote showed off the veritable galaxy of app partners Huawei has in China and, as a non-Chinese user, we recognised a handful of them at best.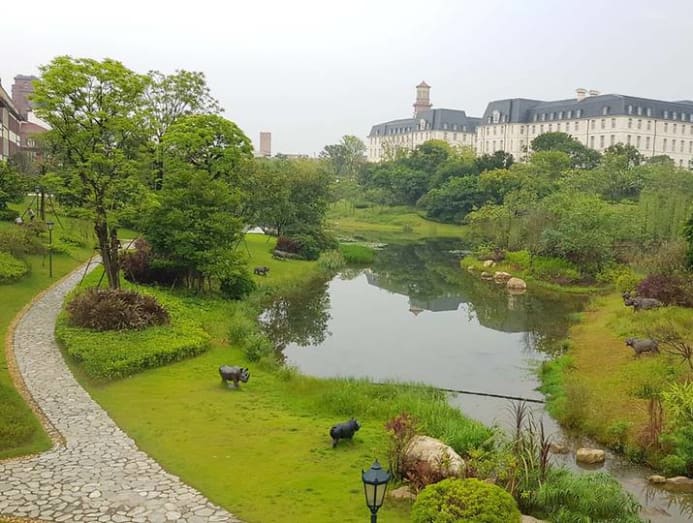 Suffice it to say, most of the apps we have come to take for granted and use on a daily basis, including WhatsApp, Instagram and Facebook, have little to no relevance to the Chinese market thanks to the Great Firewall.
Evidence of this could be found during a tour of Huawei's Songshan Lake campus, the usually secretive nerve centre of its R&D efforts. Covering some nine sq km and with a gross floor area of 1,000,000 sq m, it can house up to 39,000 employees and is served by a 7.8km-long train system. All wrapped up in the borderline surreal architecture of various classical European cities across 12 unique "districts".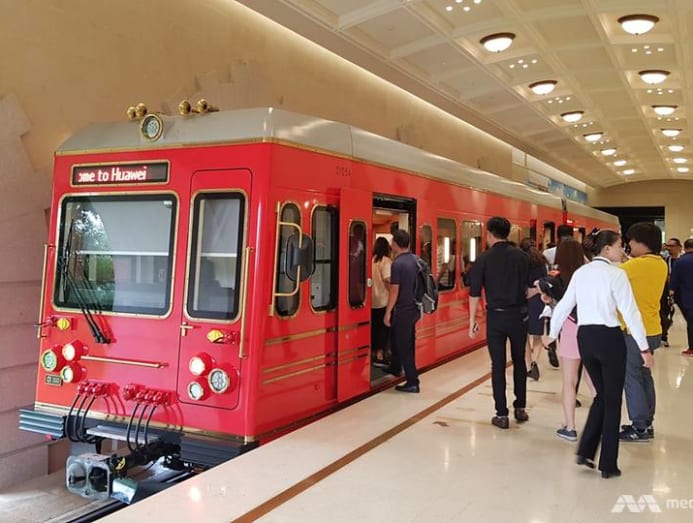 The Songshan Lake facility's normally closed doors were thrown open on the second day of the HDC for various developer-focused conferences and seminars. We saw comparatively few foreigners there, dwarfed by an army of Chinese developers. If the foreigners (including us) were omitted from the day's proceedings, we doubt it would have mattered all too much.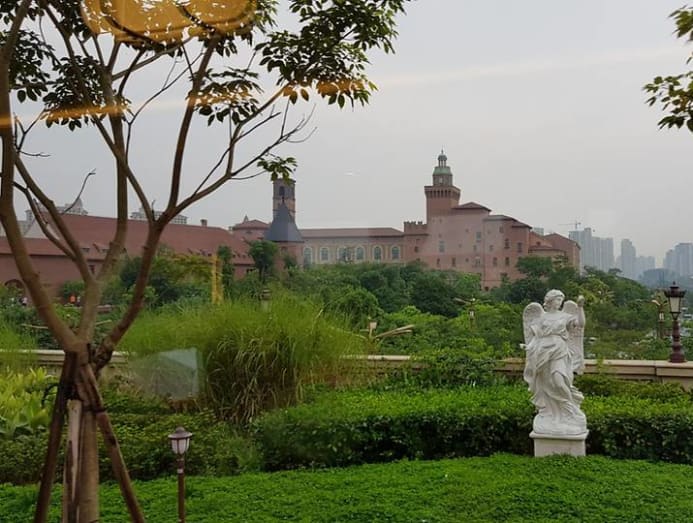 The point is that when things happen in China – even if it's just for the Chinese market – it happens on a scale barely comprehensible to most of the world.
Will the figurative house that Huawei has built and the physical ones in the form of its European oasis and mothership in neighbouring Shenzhen where 60,000 employees work come crashing down because of US sanctions?
By the end of the next day, after having been ushered into a visitor's centre in the neighbouring city of Shenzhen with floor-to-ceiling marble tiles, a three-storey video screen in the main atrium and an indoor park filled with all the ways Huawei can touch your life (data centres, cloud computing, machine learning and surveillance systems), we were left with little doubt.
The short answer, in our opinion, is not really. Look to any number of Chinese Internet giants and you'll see it doesn't really have to export its products to be massively profitable. At the end of last year, China had over 700 million smartphone users, and that's just over half of its 1.4 billion population.
Even with the immediate future looking extremely uncertain, the house that Huawei built is likely to weather the storm.
CNA Lifestyle was in China at the invitation of Huawei.