Huawei launches its P40 phones – and you can now erase pesky photobombers
After last month's Mate Xs comes the smartphone giant's triple launch – and aside from the new AI trick, the P40 phones also have a sleeker Overflow screen display and beefed up Leica camera capabilities.
With the ongoing global pandemic taking place, Huawei went online to launch its latest P40 smartphones on Thursday (Mar 26). The new range launch comes a month after the Chinese tech giant debuted its second-gen foldable phone, the Mate Xs.
In an event that was livestreamed on YouTube, Huawei's chief executive of consumer group, Richard Yu, took to the stage to unveil the three variants: The P40, P40 Pro and P40 Pro+.

We took Huawei's P40 Pro on a road test to see its next gen AI in action on its cameras – you can use its "Remove Passersby" and "Remove Reflection" functions. Plus: A quick look at all its other specs.
And there's no mistaking for whom the P40 was designed. With a large sensor of up to 1/1.54-inch (the largest for any smartphone, claimed Huawei) for low-light photography, a new camera array built to enhance its 10x true optical zoom, a powerful Kirin 990 5G sensor – as well as its link to Leica – the P40 smartphone is targeted towards creators, whom Huawei describes as "Visionaries".
"With an outstanding sensor, optics from Leica, powerful chipset and Huawei XD Fusion Engine, the P40 series exemplifies our focus and offers an all-day Super Definition experience to help consumers realise their creative vision," Yu said in a media release.
In short, it's for those who want to go crazy with their phones.
A PROPER DSLR KILLER?
Camera configurations start from three Leica lenses for the P40, four for the P40 Pro and five for the P40 Pro+. On the highest spectrum, the P40 Pro+ boasts a SuperZoom Array that supports 10x true optical zoom and 100x digital zoom. On the lowest band, the P40 has an ultra wide-angle, wide-angle and telephoto lenses.
The P40 Pro adds on the P40 configuration with an improved Leica quad camera that has an ultra-wide cine camera and 3D depth sensing camera to support its 50x Supersensing zoom lens.
For the first time, the onboard sensor stacks four pixels in one for clearer and more detailed images. It also supposedly improves on low-light photography as well as the autofocus speed so you never miss a shot, whether it's night or day.
Built for low-light shoots, the Sedecimpixel Fusion Technology enhances the camera's light sensitivity to ISO51200 and enables 7680 ultra slow-motion videos. To cap its photographic resume, the Huawei XD Fusion Engine offers shutterbugs improved post-processing to bring crisper details, true-tone colour and vivid vibrancy.
Meanwhile, the ultra wide cine camera in the P40 Pro and P40 Pro+ flaunts an ultra wide-angle lens with a focal length equivalent to 18mm and a 1/1.54-inch sensor that supports 3:2 aspect ratio. Huawei claimed it's the same as those found in full-frame DSLR cameras. The pixels on the sensor can be further manipulated to capture videos with long, short or normal exposure for those dramatic light trail clips. Videos will also have the same bokeh simulation as photos that makes the subject pop with better lighting and detail.
Sound capturing is also improved with an audio zoom function which lets users zero in on the subject's voice and amplify its sound while dampening background noise. You may be able to finally ditch the cumbersome clip-microphone.
Both the P40 Pro and P40 Pro+ come with two front-facing cameras ­– a 32MP Selfie Camera and IR Depth Camera – that gives you the soft bokeh for professional selfies. It also helps with added security for face unlocking.
GOODBYE, PHOTOBOMBERS
Software-wise, the P40 improves on photos by using artificial intelligence (AI). The camera snaps up to 40 pictures per second the moment you press down on the shutter, Huawei said, and it uses that data to do some photography voodoo. With the extra data, the AI can pick the best three frames from a moving subject so your photo stays crisp and sharp. 
It can also take out unwanted photobombs and clear unwanted reflections, via a "remove passersby" and "remove reflection" options.
In terms of looks, the P40 accentuates its sleek 6.1-inch OLED display (6.58-inch for the P40 Pro) with an all-round Overflow design, which Huawei poetically described as reminiscent of an over-flowing cup. Almost bezel-free and borderless, it adds to the immersive experience of content shown on the phone.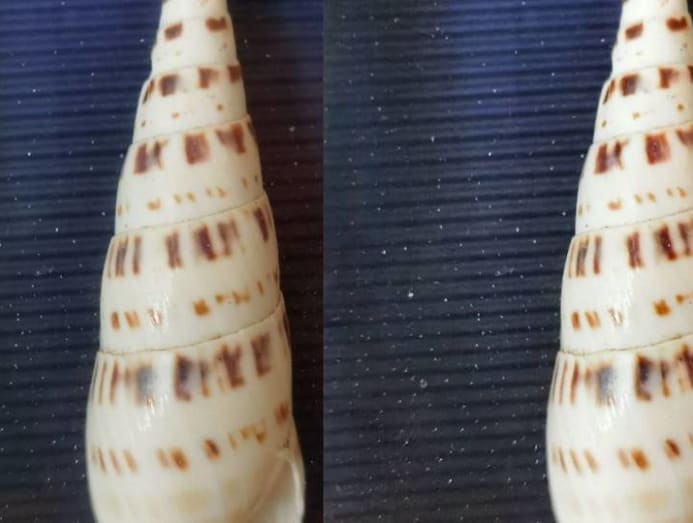 Like its predecessors, the Huawei P40 phones will not come with Google Mobile Services but run on its proprietary Huawei Mobile Services with the EMUI 10.1 operating system.
All variants are 5G ready, powered by the Kirin 990 5G chip. The P40 Pro and P40 Pro+ phones have a refresh rate of 90Hz to make gaming and videos that much smoother.
The P40 and P40 Pro phones come in Ice White, Deep Sea Blue and Black, with two matte glass variants in Blush Gold and Silver Frost. The Pro 40+ is sleeved in White Ceramic and Black Ceramic. 
Huawei also took the opportunity to launch its Watch GT2e, Sound X, a collaboration with high-end audio maker Devialet, and the X Gentle Monster Eyewear.
The Huawei P40 series will be on sale from Apr 4. The P40 is priced at S$1,048 while the P40 Pro is priced at S$1,448. Pricing for P40 Pro+ will be announced at a later date. Pre-order is now available with all 3 major telcos, consumer electronic stores, Huawei online official stores with Lazada and Shopee.