Hugh Grant responds to 4-year-old fan battling cancer as Paddington 2 villain
It was a fantastic birthday present for the little fan.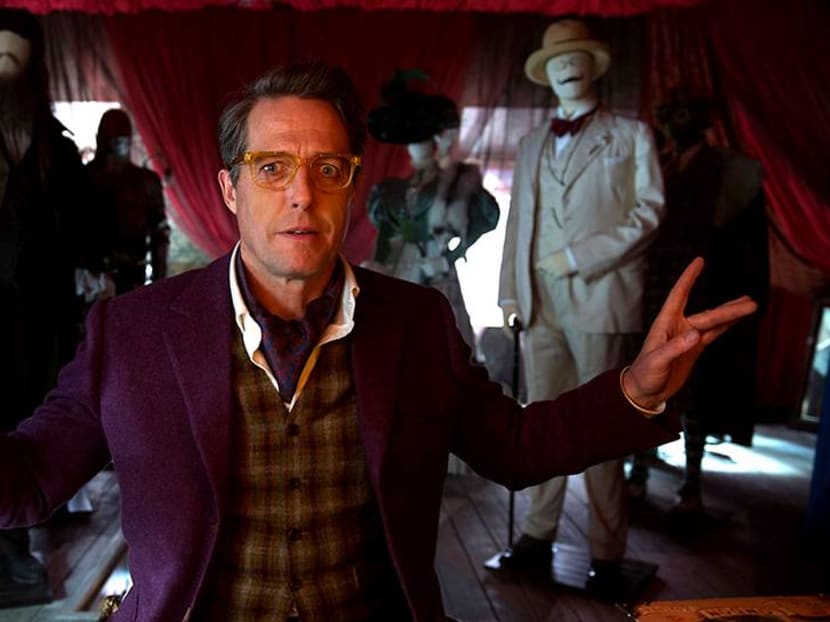 It's not every day that you get to hear from your favourite film's villain. But for a four-year-old battling childhood cancer in England, he did.

Hugh Grant, who played Paddington 2's baddie Phoenix Buchanan, reprised his role in a video message for Henry Bard just before his fourth birthday on Monday (Apr 27).

The actor was responding to one of the videos that little Henry and his parents had put up on Twitter to share "reasons to be cheerful" during the coronavirus lockdown.

In one of them, the boy, who is battling stage 4 neuroblastoma, and his father Graham performed a dance from Paddington 2, one of his favourite movies. The family then tagged Grant, asking him, "what do you think?".

Grant responded with a video message on Twitter and the words, "Greetings from HMP Wornwood Scrubs", referring to his character's jailed whereabouts.

In the video, the actor said: "Hello Henry, Phoenix Buchanan here. I'm sorry that you've been locked up for so long in your house".

Grant continued: "But, you know, I've been locked up for the last five years, and the great answer is dancing, and can I say, your dancing is quite remarkable. I congratulate you from the bottom of my heart. I wish I could say the same about your dad's dancing but alas I can't".

The family responded that the unexpected response from the actor "just MADE his day, he is still grinning from ear to ear".

In an interview with BBC, Graham said that the pandemic has been worrying for the family as Henry is "so highly vulnerable". But they have been making the best of the situation by "keeping a positive outlook".

"To be home together for the past six weeks has been phenomenal," the father said. "It's the longest he's been at home since he started treatment."