Hugh Grant, Guy Ritchie recreate photo of their fathers in Singapore 65 years ago
Their fathers, both captains in the military, were stationed here as part of the Seaforth Highlanders regiment.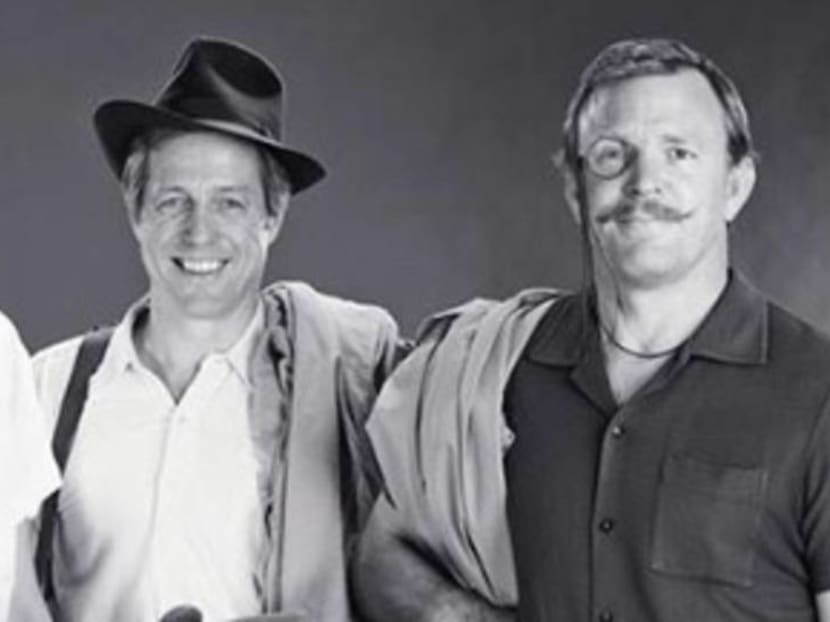 Director Guy Ritchie and actor Hugh Grant took some time off from working on their latest film, The Gentleman, to recreate a photo of special significance to them from 65 years ago.
Their fathers, both of whom were captains in the military, had been stationed together in Singapore at the time and had posed for a photo together with two other men.
As coincidence would have it, one of those men is the grandfather of Rory Gibb, a production assistant also working on The Gentleman.
Ritchie posted the original photo, the recreation, as well as photos of his father and late grandfather on social media to commemorate Armistice Day on Nov 11, which marks the day World War I ended.
In the caption, he explained that his father (Captain John Ritchie) and Grant's father (Captain James Grant) had been in Singapore as part of the Seaforth Highlanders regiment.
Ritchie also shared that his late grandfather, Major Stewart Ritchie, had died in 1940 in France in World War II.
He ended his note to urge everyone to "spare a thought for the men and women in uniform who had fallen in defence and service of others."
The Gentleman, a crime thriller that also stars Matthew McConaughey, Charlie Hunnam, Henry Golding and Colin Farrell, will hit cinemas in January 2020.