'I still don't think I can act,' says first-time Star Award nominee Xu Bin
The Best Supporting Actor nominee recalls criticism and abuse when he first started out, but is in a reflective state these days, even as fatherhood teaches him patience.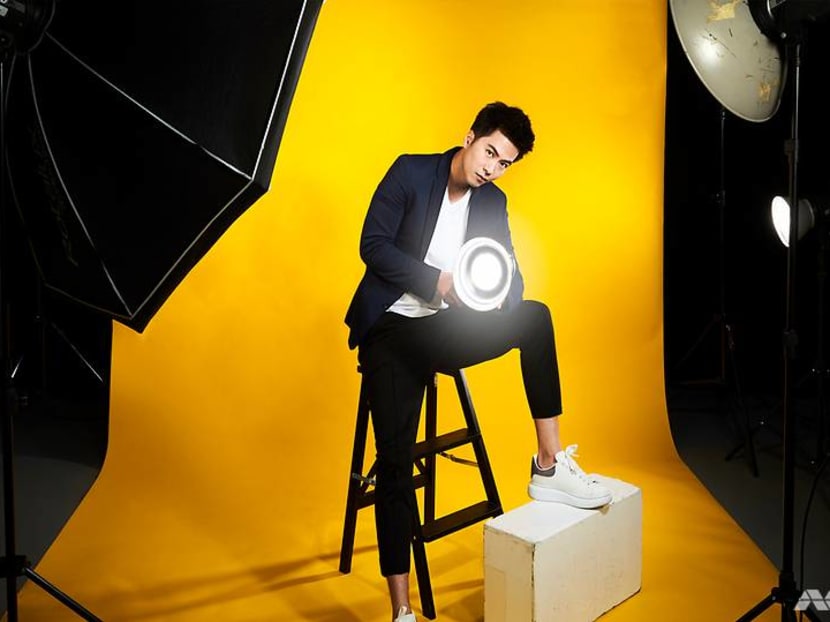 Xu Bin will be the first to admit that the criticisms levelled against him in his first few years of acting were more than justified: The words "he can't act" were uttered by many, many people, the Channel 8 actor remembers.
Thinking back to those discouraging times, he revealed that he came very close to quitting the industry, before his career had even begun in earnest.
"When people say, 'He's terrible.' 'Who cast that actor?' it makes you break down inside," he shared. "You turn into a clumsy robot – you're just a shell without a soul."
He recalled: "When I couldn't perform and the director would scratch his head – even little actions like a head scratch would affect me, because I was not meeting expectations. I'd feel very down, and I'd be thinking about that instead of about my lines."
I could have up to 20 or 30 bad takes. People were right, and I accept it – I didn't know how to act.
Now, seven long years after his debut, he's up at last for a Best Supporting Actor award at the upcoming Star Awards, for his work in the suspense thriller Doppelganger.  
"I was really excited to hear the news, because something I'd waited a long time for was finally here," he said. "Have you heard the Jay Chou song Snail? It goes, 'I want to climb upwards, step by step.' Snails might be slow, but they never stop – and at least they move forward, little by little. I think that just about sums up my seven years."
"I WAS A BLOCK OF WOOD ON SET"
When Xu first stumbled into the limelight at the age of 17, in the reality singing competition show Campus Superstar, he had little conception of what might lie ahead. 
He made his screen debut in 2012 and began winning popularity awards just two years later, but his career progression, he thinks, has had more to do with his audience affinity than with his acting skills.
"I readily admit that in my first two years, I really couldn't act," he said. "I was a complete block of wood on set. I had no conception of positioning, lighting or camera angles. There were so many things to remember, and I couldn't multi-task, so I could have up to 20 or 30 bad takes. People were right, and I accept it – I didn't know how to act."
Still, he added – showing evidence of his buoyant nature – "If they criticise, it means they care, so that makes me happy. At least they're willing to talk about me, when there are so many other people they could be talking about!"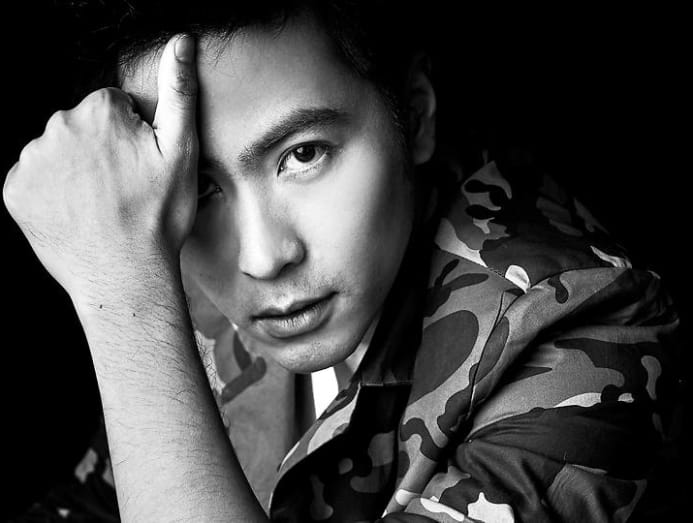 The lowest point, however, came when he was filming in Malaysia for his second project, the drama Spice Up. "I had some conflicts with another actor, who wasn't from Singapore. This person behaved offensively towards me in gestures and words. It made me want to quit. I thought, 'The entertainment industry is such an awful place. I've only just entered. Why is this happening to me?'"
Aloysius (Pang) was very strong. He was like a sponge who would absorb any abuse.
He continued: "It's important to be mentally strong, in order to handle things. Aloysius (Pang) was very strong," he said, referring to his late friend and colleague. "He was like a sponge who would absorb any abuse. I guess he'd go home and squeeze it all out and come back the next day for more." He chuckled. "I respect him for that. I'm the kind of person whose emotions show on their face."
Pang was immediately on his mind when news of his Best Supporting Actor nomination came, Xu said. "Aloysius was nominated for Best Supporting Actor in 2015. So, I'm four years late," he said. "I'd like to tell him I'm working hard to follow in his steps."
Truth be told, "I still don't feel I can act. The more I work, the more I feel like there's a huge part of acting that I haven't discovered. Think of the solar system. From our perspective, the earth is large, but from the sun's perspective, it's very small."  
HIS LATEST ROLE: FATHERHOOD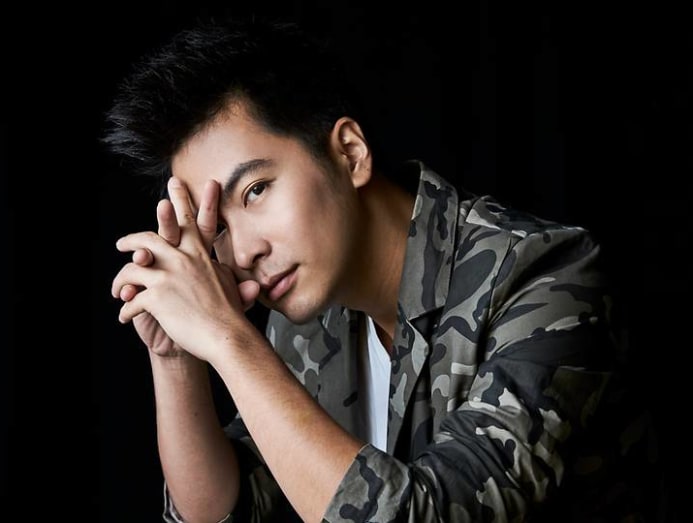 After becoming a dad nine months ago, he's become a lot more reflective.
"When you're single, you don't have to think too much about what you do and when you do it. Things are different for me now. For example, my son has to go to the ICA to collect his documents and my helper has to have her papers sorted, too – there are so many things on my mind. I feel like I've finally started using my brain, after all this time!"
I don't know how to describe it – you're very tired, but you don't really feel it. You feel happy and fulfilled. Like, 'This is the fruit of my labour. I made this!'
His wife and infant son have just moved over from China to join him in their newly renovated home, he shared, and their new helper is just settling in. "My son is a citizen of Singapore. He will take the pledge and go to the army," he said, with mock pride.
His personal growth, he said, is definitely a good thing. "I was single and carefree for too long. Life shouldn't be just like that."
Perhaps it has to do with turning 30 two months ago, in addition to being a new husband and father.
"It is stressful and tiring, especially at night because the baby will only sleep in our bed. But – I don't know how to describe it – you're very tired, but you don't really feel it. You feel happy and fulfilled. Like, 'This is the fruit of my labour. I made this!'"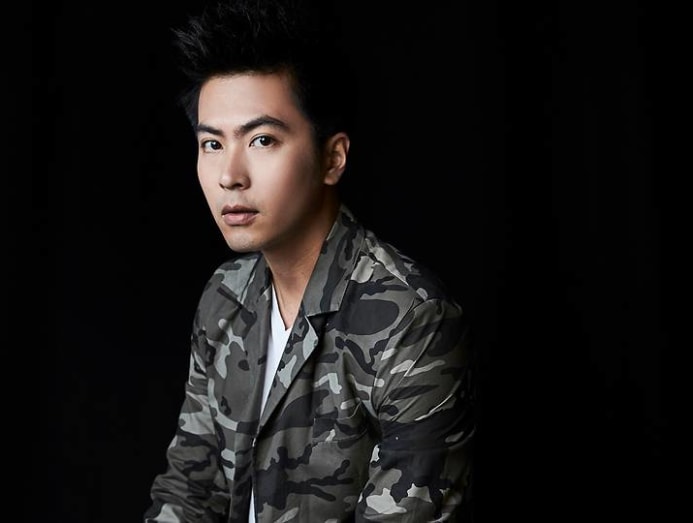 Fatherhood, he said, "has changed me in many ways, but I think the biggest one is that it has trained my patience. I'm actually a very impatient person. But if the baby cries for two hours, you can't possibly shout or scold him, even if you're on the brink of tears yourself!"
He's also a devoted husband, joking that he's willing to go on as many middle-of-the-night food runs as his wife's cravings might dictate. "But I'm lucky – my wife doesn't eat at night. She's on a diet. She's trying to regain her pre-pregnancy figure, so she only eats breakfast and lunch."
These days, he pays extra attention to parents with strollers, giving way and holding lift doors for them. "When we're filming outside and meet people with babies, I feel really happy. I'll chat with them: 'How old is he? Mine is nine months!' They're probably thinking, 'Er, I didn't ask about that'!"
GREATER HEIGHTS
As the Star Awards approach, Xu has preparations to make and wardrobe fittings to attend, even while day-to-day work goes on: He's currently filming for the upcoming long-form drama, Old Is Gold, which debuts in May.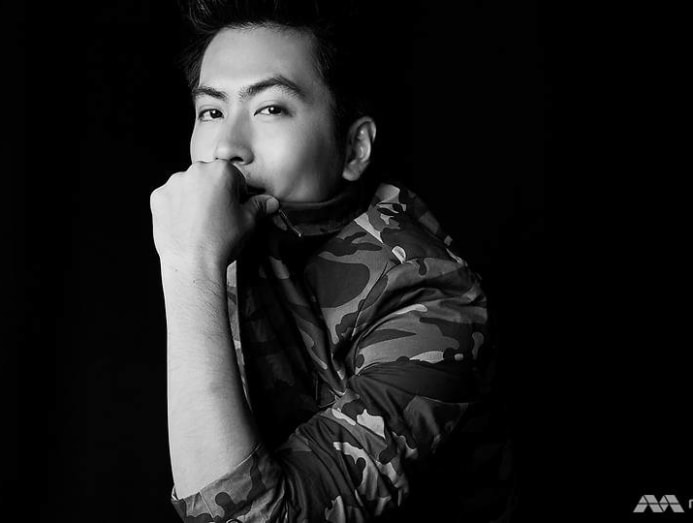 On his chances of going home with gold, he mused, "I don't think I'll win the award. It's my first nomination. I don't know. That's my gut feeling. It's very hard to say. It's a lottery. In the entertainment industry, it's not just about hard work. You have to connect with the audience. Even if you're a great actor with lots of awards – if I want to switch channels whenever I see your face, what's the use?"
Not being up for a Top 10 Most Popular Artistes award this year doesn't really bother him, either. "It could be because I was away from screens for about half a year, when I was busy with my wedding and preparing for the arrival of my child – maybe the aunties and uncles weren't reminded of me," he said.
"It doesn't affect me. I am a snail. I climb slowly."
Catch the Star Awards 2019 on Apr 14 at 7pm on Mediacorp TV Channel 8, Channel U and Toggle (Walk Of Fame at 5.30pm).
Old Is Gold premieres May 28 at 7.30pm on Mediacorp TV Channel 8.