Sting Tang Tong: Not a song but the name of Inch Chua's dish for her MasterChef Singapore test
The local singer is vying for a chance to be the next MasterChef Singapore winner in the second season of the show, which is currently being filmed.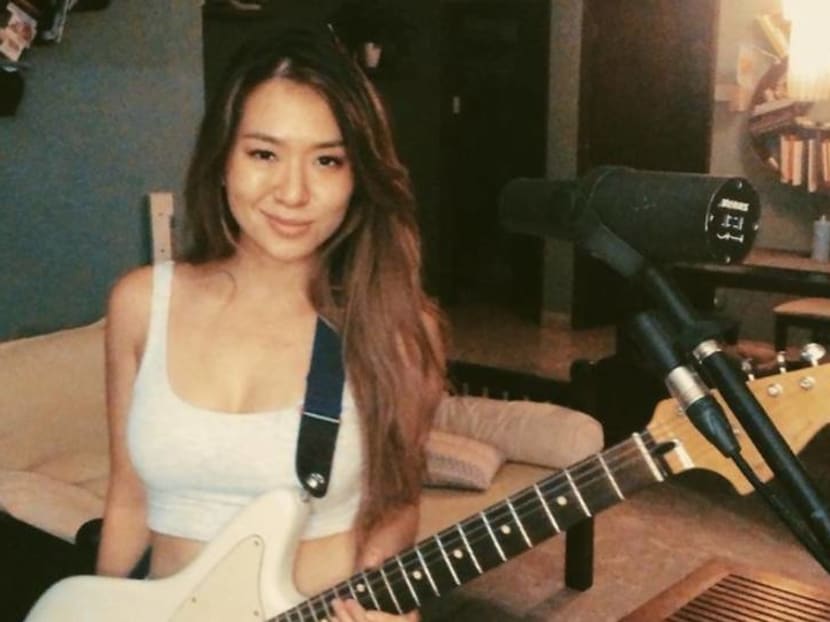 You may know her as a musician but Inch Chua can get pretty creative in the kitchen as well.

The 31-year-old local singer-songwriter is one of hundreds of applicants vying for a shot to be the next MasterChef Singapore winner. The second season of the cooking competition airs in February next year.
In the first season, which aired in 2018, IT business manager Zander Ng was crowned the inaugural winner after a final cook-off against culinary student Genevieve Lee where they had to create a five-course Asian-inspired banquet.

Chua was chosen for the cooking test for this new season where she whipped up her very own creation called the Sting Tang Tong, so named because it was an otah dish made of sting ray, batang fish and sotong (squid).
But simply making an otah would not be enough to wow the judges so it's actually an otah turned into a floss, that sat on a rice cracker bed shaped like an oyster shell and then topped with kaffir lime aioli, ikura (salmon roe) and shiso leaf.
Chua shared with CNA Lifestyle that her love of cooking was something she got from her two grandmothers. In fact, she learned how to make otah from her maternal grandmother, who is from Tanjung Pinang in Indonesia, and who used to make the dish for family and friends.
She was not able to reveal how far she made it in the culinary competition – it's currently being filmed – but she offered that she would love to be able to share more about her passion for sustainability and zero waste if she managed to stick around beyond the initial cooking test.
She shared, "It's always been a dream of mine to have a show, sort of a (Anthony) Bourdain-esque show where culture and music and sustainability and food can come together".
When asked if she would like to pursue cooking as a second career, Chua said, "I don't know honestly. I love the culinary journey but I don't know if a culinary career is something I want to pursue. I have so many friends in the industry and I don't know if I can see myself in that vein".
Between singing and cooking for a panel of judges, Chua said that it's no competition that cooking is the scarier prospect. 
"I have dreams where a judge eats my food and they find a fish scale or something like that. Or they cut open a piece of meat and it's raw. I get nightmares likes that, things you can't predict in a foreign cooking environment. And working with possible utensils and tools you haven't figured out," she said.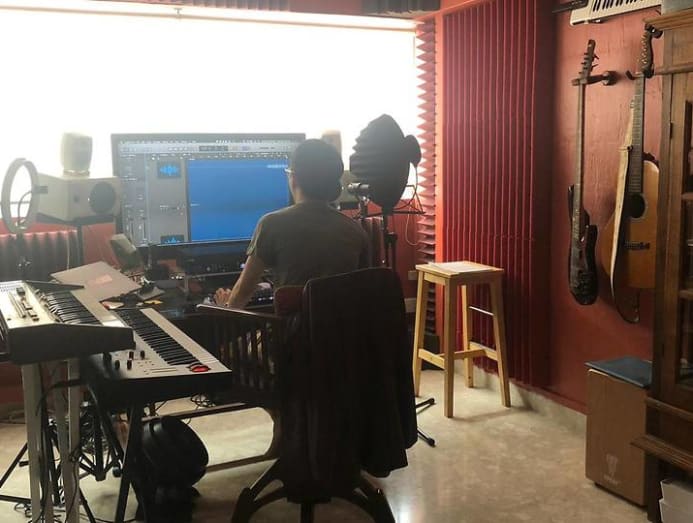 To train for the competition, Chua said with a laugh that "all of my friends are lab rats".
She added: "I am just feeding them silly. I tell them, I'm gonna try something crazy and not everything I try will be great."
Chua also said that her mum thinks she should practise cooking and talking about the food at the same time the way it's done in the show. "She's even offered to disturb me while I'm cooking," Chua joked.
It's safe to say that Chua has had a very productive last few months. Apart from whipping up a storm in the kitchen, she was also working on a new album that's slated for release in February or March next year, which she said is "something extremely personal and a bit vulnerable and emotionally naked".
She was also doing a lot of DIY work at home during the time, including putting together a home studio, building furniture, repainting and also some electrical rewiring. 
"YouTube has been the university that I've been attending throughout the entire time of COVID-19. And you just learn a lot of handy home stuff," she said.
"I just had to make sure I didn't die," she quipped.
Musician, chef and handyman – now that's a triple threat.