Meet an Indonesian domestic worker who has a photo exhibition lined up
Four years ago, amateur photographer Ana Rohana bought a secondhand camera just to record her memories of working in Singapore. But it has since become a full-blown passion that's opening doors for her.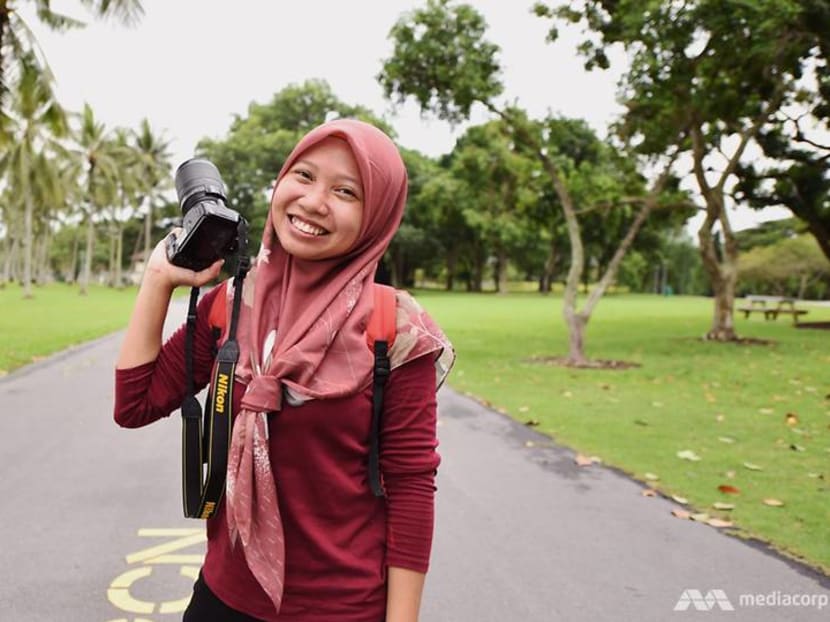 Last weekend, joggers at Pasir Ris Park might have spotted a young woman on a bicycle, with a camera slung around her neck.
Ana Rohana is on the lookout for anything out of the ordinary on that late morning – a couple of hornbills feeding, people crossing a bridge, a monitor lizard slithering across the pathway, a father teaching his son how to fly a kite, a clump of mushrooms, looming HDB flats.
It's her day off and the 32-year-old domestic worker from Indonesia is looking for that perfect snapshot.
"I take pictures because I want to keep memories. I want to keep moments," she told CNA Lifestyle.
A WAY TO SAY 'I'VE BEEN HERE'
For the past 10 years, Ana has been working in Singapore, diligently taking care of her employers' home, two kids and mother-in-law. But unlike many of her fellow foreign domestic workers (FDWs), she doesn't simply hang out with friends shooting the breeze on weekends but actively pursues her passion as an amateur photographer.
Her hobby has taken her around the island. "On Saturday nights, I'll plan with my friend on where to go the next day, when we have our day off. I like nature, so usually I'll go to, like, Punggol Waterway, Bishan-Ang Mo Kio Park and sometimes the Chinese Gardens or the nearby Pasir Ris Beach," she said.
"Singapore is really nice (in terms of) architecture, and I also like to take street photography in Little India and Chinatown – there are a lot of people's emotions I can catch there."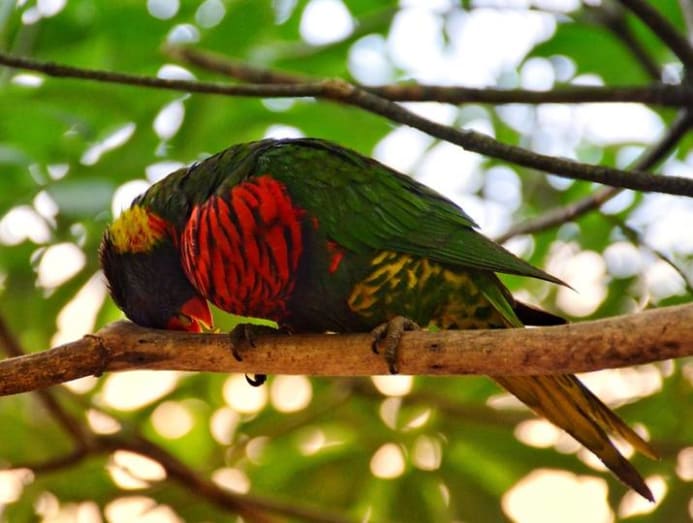 What began as a simple casual exercise of taking photos with her smartphone – and occasionally posting on her Instagram feed – became a bit more serious back in 2015.
"At that time, my contract (with my employers) was going to finish, so I wanted to use the remaining time to keep and capture every moment I was here. I wanted to print them so I could look back (and say) 'I've been here and here'."
The photographs were supposed to be a reminder of a long but meaningful work stint for Ana, who hails from Blitar in Surabaya and was previously a factory worker in Batam saving up to fix her family's dilapidated house.
"I never actually imagined myself going to Singapore to be a domestic worker, but I had no choice but to come here because I needed to support my sister and my mother," she shared.
Ana eventually ended up staying on with her employers, who readily supported her hobby.
"She's a very responsible employee, so there's a mutual understanding between us – I would give her flexibility in time off and she's responsible for taking good care of my family," said Esther Ng, her employer. "I have seen some of the photos that she's taken. They're very unique because she actually captures and features those special moments, especially for street photography."
"The most important (thing) is that during her stay in Singapore, she's happy with what she's doing."
Not only did Ana have supportive bosses, by that time, she also had some pretty serious gear – she had bought a second-hand (but in tip-top shape) DSLR camera for S$350 on Carousell, and even upgraded to a longer zoom lens. To learn more, she also trawled YouTube and Pinterest for helpful tips.
PASSION MADE POSSIBLE
Her serious passion for photography has certainly been paying off. This weekend (Nov 24 and 25), four of her works will be on display at Unspoken Life, an annual photography exhibition and contest for foreign domestic workers organised by non-government organisation Aidha.
It was the same event where Ana first debuted her works to the public last year. She submitted three photographs on the very last day of submission – and won a People's Choice Award for one of them, an image of two fishermen out at sea in Batam. "When I saw it, I thought it was a good emotion – I couldn't resist capturing that moment," she recalled.
Last August, Ana's works were shown in the biggest exhibition of her life so far, which was held at the Esplanade, featuring photos, artwork and poetry from migrant worker-artists.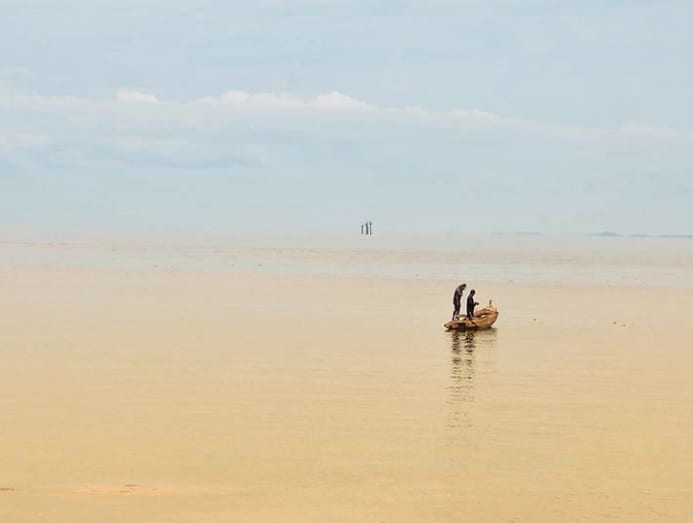 "It was a really nice feeling," she said of the public showcases. "It gave me courage, like, 'Oh, actually I'm able to do that; actually I'm good.' It gave me more power to learn, to improve my photography skills."
Art showcases featuring migrant workers have gained popularity in recent years and Aidha's Unspoken Life exhibitions have slowly become successful outlets to showcase their creativity.
For the first edition held in 2016, Aidha communications manager Ida Supahat recalled they had a hard time choosing winners "because there weren't enough submissions – it was less than a hundred."
This year, the organisers got around 250 entries from 30 to 40 photographers. "We definitely saw an improvement in terms of technical skills."
Photography-as-a-hobby isn't as popular among FDWs as, say cooking, knitting or cosmetology courses. But Ida reckons there's growing interest and their group occasionally organises photo walks for interested parties.
"Some of them just like to share their stories through photography, while others are really interested in improving their skills – and each of them have their own distinct style, just like any other photographer," said Ida.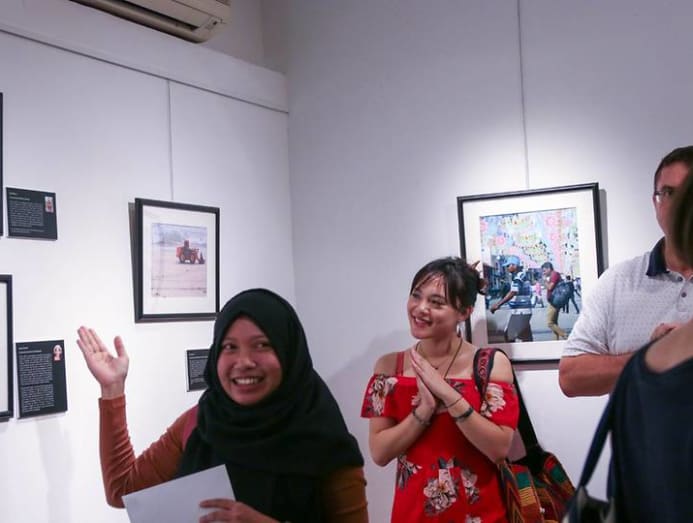 And what about Ana? "I've been Facebook friends with her for a while so I keep seeing her photographs and they've improved tremendously. She is like a chilli padi – she's tiny but has a lot of passion."
OUT OF THE ORDINARY
Nowadays, Ana isn't just relying on YouTube videos for tutorials. She's been taking photography classes with some of her friends, learning the different photography genres. One recent session was on portrait photography, complete with a model.
"We have a group chat and before we go for the course, we'd decide what style we're going to learn. My teacher is really flexible and generous – he'll bring all his equipment for us to try, too," she said.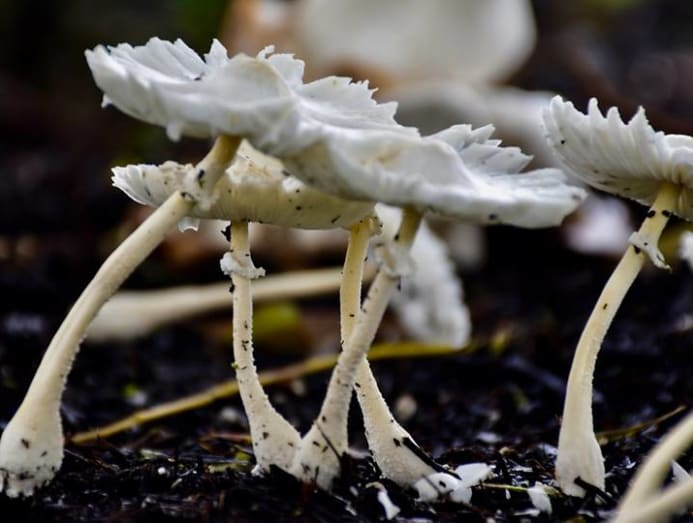 And she's not stopping with photography – Ana's been thinking of doing videos, too. "I have plans to make short videos with my friends. Maybe about their day here or something like that," she shared.
"I find that the feeling to shoot sometimes just eagerly comes out anytime. You just go walking to the market, see something – and you just want to click it. I like photography because it records my life journey."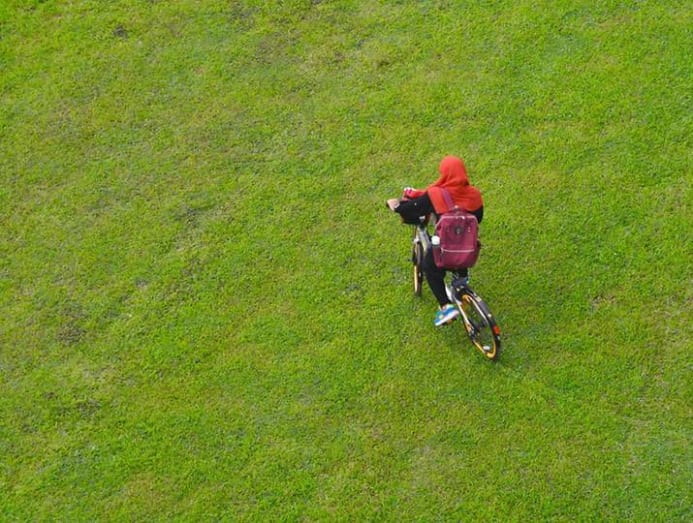 And with that, Ana was off again, on her way to meet a friend at Punggol Waterway where, camera on hand, she'll be on the lookout for anything out of the ordinary.
The Unspoken Life 2018 exhibition will be held on Nov 24 and 25 at Intersections Gallery at Kandahar Street.