Ip Man star Donnie Yen in Singapore, unveils exhibit featuring films' iconic scenes
Fans can also catch the action star at the gala premiere of Ip Man 4: The Finale on Tuesday night (Dec 10) at Shaw Theatres Lido.
Ip Man star Donnie Yen is in town to promote the final instalment in the franchise, Ip Man 4: The Finale.
His first stop was in Tampines where he unveiled the Ip Man Pavilion at Our Tampines Hub (OTH) on Monday (Dec 9). He was greeted by 5,000 fans who clamoured for photos of the leading man. Yen appeared with his wife, Cissy Wang.
The display, a joint collaboration between Shaw Organisation and OTH, features a movie set where visitors will find iconic scenes from the previous three films. These include Ip Man's living room with the wooden dummy and furniture, and pictures of the character and his family on the walls. There's also the big round table that featured in the classic sparring scene in Ip Man 2.
The pavilion is open to the public until Jan 6.
The event was also attended by mayor of Northeast District, Desmond Choo, and advisor to Tampines grassroots organisations, Cheng Li Hui.
Those who missed out on catching a glimpse of the actor will get another opportunity on Tuesday night. Yen will be making an appearance at 8.30pm at Shaw Theatres Lido for the gala premiere of the movie.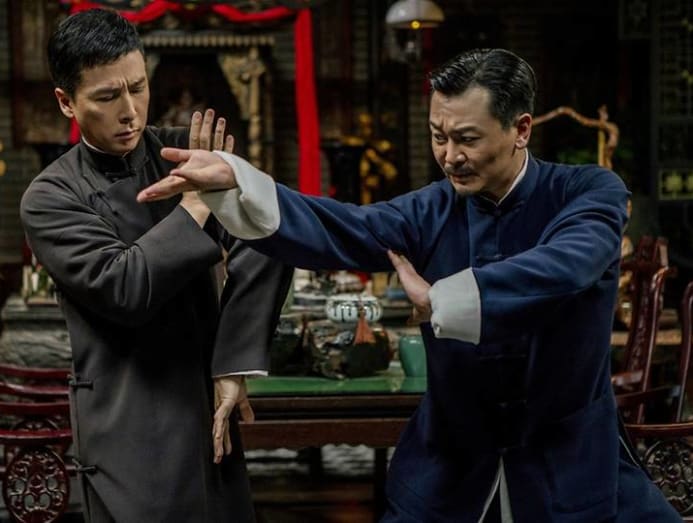 In the finale, Ip Man moves from Asia to the US as the audience gets to witness his journey as an Asian immigrant. The Wing Chun master retaliates and takes a stand after facing constant racial discrimination. Ip Man's protege, Bruce Lee, also appears in this film.