Is Brad Pitt dating Charlize Theron? The Hollywood rumour mill is running wild
The couple were reportedly introduced by, of all people, Theron's ex-fiance Sean Penn.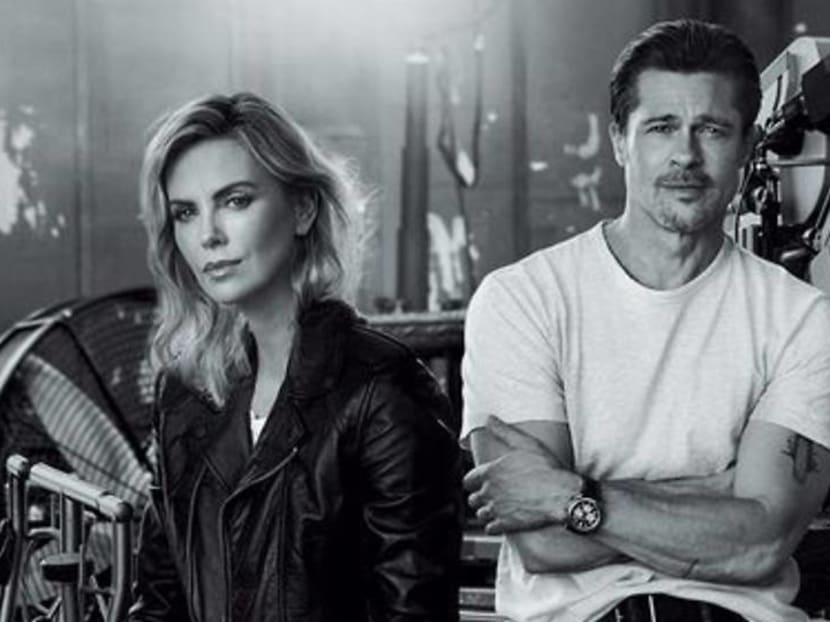 Hollywood stars Brad Pitt and Charlize Theron are rumoured to be dating, a new report claims, after meeting through Theron's ex – actor-director Sean Penn.
"They have been casually seeing each other for nearly a month now," a source close to the alleged couple told UK tabloid The Sun. "They've been friends for some time—ironically through Sean—but things have developed." 
Pitt, 55, and Theron, 43, were apparently spotted meeting up at Chateau Marmont in Los Angeles last weekend after they each attended separate film screenings. 
"Brad came over to Chateau afterwards, changed his outfit and joined Charlize in a corner of the bar," a source told The Sun. "She was on a vodka cocktail while he stuck to mineral water. They were ridiculously touchy-feely and his arm was around her back. At one point he winked at her."
If the rumours are true, then this is Pitt's first public relationship since announcing his divorce from Angelina Jolie in 2016. Pitt and Jolie share six children together, and Theron has reportedly yet to meet any of them, according to Elle. The former Hollywood golden couple reached a custody agreement last November after a battle that lasted more than two years.
Pitt revealed in May 2017 that he quit drinking and sought therapy amid his split from second wife Jolie. He was previously married to Jennifer Aniston from 2000 – 2005.
Theron's last public romance was with Penn, 58. They called off their engagement in June 2015.

Theron and Pitt are starring in Breitling's latest advertising campaign, together with Star Wars actor Adam Driver. Along with Daniel Wu, the four stars are brand ambassadors of the watch brand and part of the Breitling Cinema Squads campaign – whose members are all recognized masters in their respective professions.