There's a new British TV drama on colonial Singapore – shot in Malaysia
We didn't see any Singaporeans cast in The Singapore Grip but it does have Game Of Thrones' Tywin Lannister.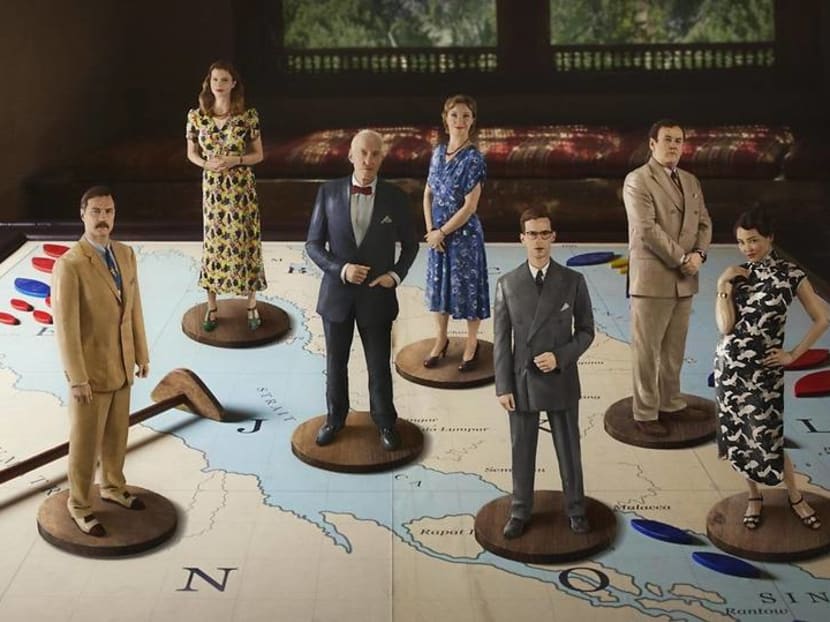 Novelist JG Farrell's The Singapore Grip has been adapted by Oscar-winning screenwriter and playwright Christopher Hampton – he was behind hits such as Atonement and Dangerous Liaisons – into a six-part series starring Olivier Award-winning actor Luke Treadaway, Charles Dance who starred as Tywin Lannister in the Game of Thrones and British actress Elizabeth Tan.  

The novel, published in 1978, a year before Farrell's death, centres on a British family in the aftermath of Japan's entry into the Second World War and the occupation of Singapore.
Hampton told RadioTimes that he was "a great admirer" of the novelist, "I was delighted to be invited to adapt The Singapore Grip, a panoramic account of the disastrous loss of Singapore to the Japanese invaders in 1942."
He went on to add, "Matthew Webb, our bespectacled protagonist, an idealistic innocent abroad, lands in the middle of all this, to find himself fiercely pursued by two beautiful women – an English heiress and a Chinese adventurer – and his story, with its tumultuous backdrop, is told in a style with echoes of Tolstoy and Evelyn Waugh, but still, unmistakably, the unique voice of Jim Farrell."
According to IMDb, ITV filmed the series on location in Kuala Lumpur and Penang, Malaysia. The locations were chosen for its period-appropriate architecture.
Reactions are mixed in anticipation of the series.
On Twitter, a user was quick to point out that there are no Singaporeans in the cast listed on IMDB. He wrote, "It's set in Singapore you say? Where are the Singaporeans then?".
Another wrote, "Anyways lets hope they dont romantisize colonization."
A third wrote, "Crazily Underrepresented Asians (The Malays, Indians that is also part of Singapore) Having a lady in a cheongsam does not represent Singapore!"
"When the public is crying out for more diversity on TV, is this really the best you can do?" wrote another.
The Singapore Grip airs on ITV in Sep 13 2020.