Watch Jackie Chan, Donnie Yen in music video to support medical frontliners
Numerous celebrities have banded together to encourage the medical workers in Wuhan dealing with the novel coronavirus outbreak.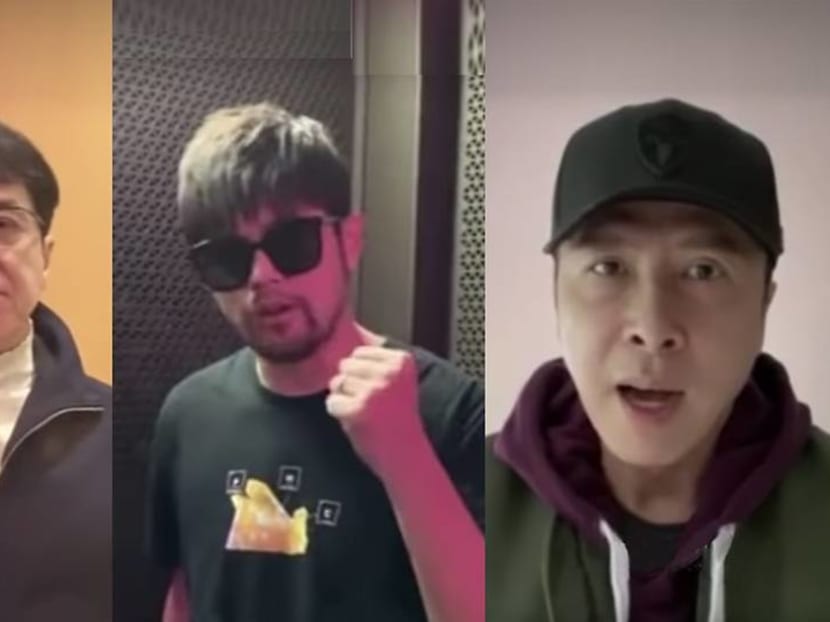 Celebrities from across China, Hong Kong and Taiwan have lent their voices to a music video called Wuhan, Are You Okay? that was released on YouTube on Saturday (Feb 1), reported Asiaone.
Numerous big names such as Jackie Chan, Li Bingbing, Nicholas Tse, Jay Chou, Donnie Yen, Zhao Wei and Alan Tam appear in the video with messages of support for the people of Wuhan and the frontline medical workers dealing with the novel coronavirus outbreak.
Chan called them "our heroes" and "angels in white", and gave a salute while the rest of the stars gave words of encouragement such as, "Go Wuhan! Go China!"
The music video for the song sung by Chinese singers Chang Shilei, Doudou, Li Xian and Zhu Yilong also features clips of doctors and nurses in the hospitals, hard at work.
This is not the only song that's been released that's dedicated to the medical workers of Wuhan. Late last month, Singapore singers JJ Lin and Stef Sun released their duet called Stay With You.
Asiaone also reported that Chinese singer GEM has written a song called Angels, which was inspired by a viral clip she saw of an unidentified man leaving behind boxes of face masks at a police station and running away before the police could thank him.