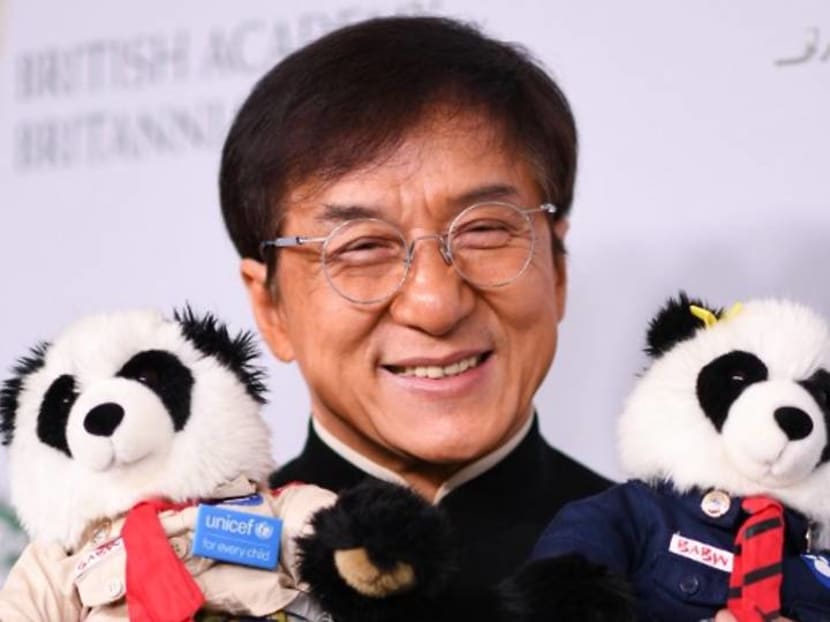 Action star Jackie Chan has had many close shaves over the years, but he nearly lost his life during the filming of his latest action movie, Vanguard. 
While filming a jet ski scene, Chan found himself trapped under a rock and almost drowned, Chinese reports said on Sunday (Dec 22).  
Recounting the incident at a press conference in Beijing on Wednesday, Chan said he told himself "Jackie, don't panic" as the crew rushed to extricate him.
"When I took a shower later that night and remembered the incident, I suddenly felt really scared and started shaking. I was thinking about how I could have so easily died," Chan said.
Chan, 65, is well known for performing his own stunts. He has suffered numerous injuries during filming, including breaking his nose multiple times, fracturing his skull, injuring his spine, and dislocating his shoulder and pelvis.
His latest movie, Vanguard, is about a group of security guards who manage to rescue hostages taken by an international mercenary organisation. It is scheduled for release on Jan 25, 2020, the first day of Chinese New Year.
The movie is directed by Hong Kong's Stanley Tong, with whom Chan has collaborated with numerous times, including in Police Story 3: Supercop (1992), Rumble in the Bronx (1995) and Kung Fu Yoga (2017).
"You need fight to survive when you are in the hands of Tong, it's not easy," Chan was quoted as saying by china.org.cn.
Tong said that he cried when Chan was rescued.
"When I saw Jackie saved and when he emerged out of the water, I just could not hold back my tears," he told Chinese reporters.