Jackson Wang: The K-pop star on his favourite Singapore food and childhood movie
The multi-hyphenate global superstar tells CNA Lifestyle all about his love for butter crab, chicken rice, Jack Neo's I Not Stupid and how his collaboration with the Singapore Tourism Board is "fate".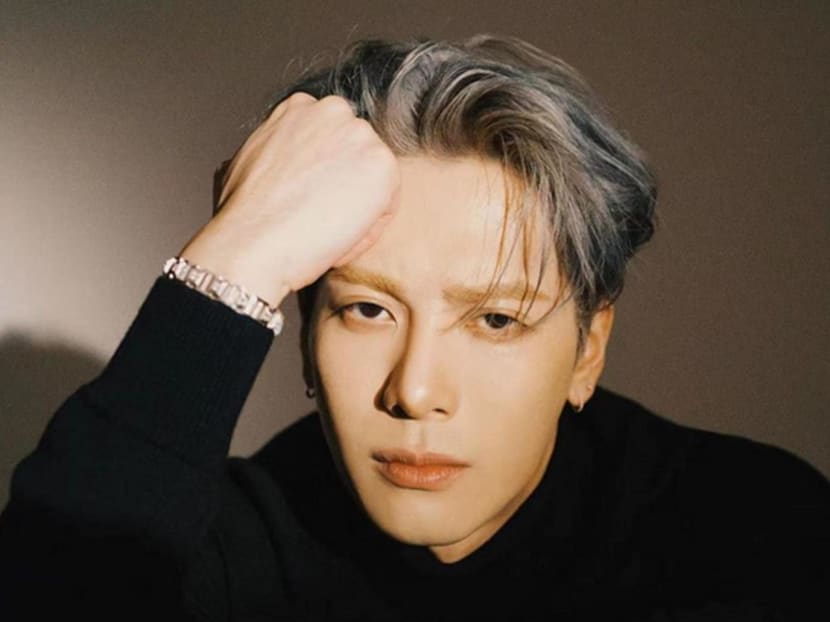 It's obvious Singapore loves Jackson Wang. Ever since landing and exiting the gates at Changi Airport on Aug 2 to hordes of screaming fans, the Hong Kong, China born K-pop star has taken the city by storm – whipping both local celebrities and his loyal fanbase alike into a tizzy.
Wang, who rose to global stardom with popular K-pop boy band Got7, is in town to front the SingapoReimagine campaign – a global marketing campaign by the Singapore Tourism Board (STB).
Social media has been littered with photos and videos of the 28-year-old superstar. There he is launching his fashion line Mudance in a star-studded affair at Voco Orchard Singapore (local celebrities rushing for selfies with him included), hosting a sold-out party at Marquee nightclub at Marina Bay Sands (MBS), visiting Nanyang Old Coffee on Chinatown's Smith Street, strolling at Pasir Ris Park and sailing on the marina at Keppel Bay.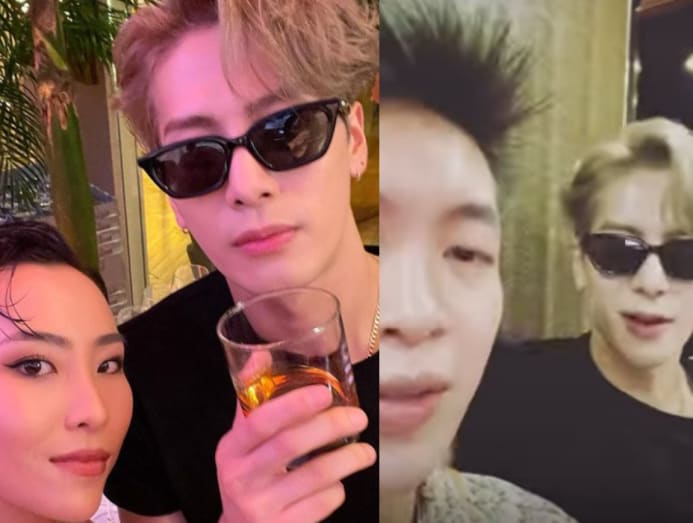 And the comments have all been nothing but gushing over what a friendly, standup celebrity he is. And yes, how much the fans love him.
"Really?" replied Wang when CNA Lifestyle told him during our sit-down interview at MBS.
"Through comments? Yeah I wrote it! Me and my team, 24-7 type it all out," he quipped with a laugh. "I think I love Singapore more than they love me! That's fact, that's fact."
What is "fact" is that Singapore indeed holds a very special place in Wang's heart – it's where the then 16-year-old saber fencer competed in his first Youth Olympic Games.
Coming from an athletic family – his father Wang Ruiji is an Asian Games gold medallist in fencing, while his mother Sophia Chow was a gymnast – Wang turned down a sports scholarship from Stanford University in 2011 and quit his training for the London Olympics to pursue life as a K-pop trainee in Seoul.
And the rest, as they say, is history. Wang has grown into one of this generation's most influential international stars with a multi-hyphenate career that includes R&B hip-hop superstar, fashion brand boss and record label owner (TEAM WANG). And now, a collaboration with Singapore Tourism Board.
"I know it might sound corny, but this opportunity (collaboration with STB), I feel like it's fate. Before I became a singer and when I was an athlete, I had my first Youth Olympics here in Singapore in 2010. I was a fencer. And I remember I sneaked out of the Olympic Village, took an MRT and went to the Night Safari," he reminisced.
"And I asked my Singaporean friends, 'Do you guys actually go there? Like maybe every weekend?' And they told me no, it's a tourist place. As locals, we go elsewhere. So what I want to do this time, this collaboration with STB, is I want to go to the spots that people here actually go to, you know? That's going to Singapore!"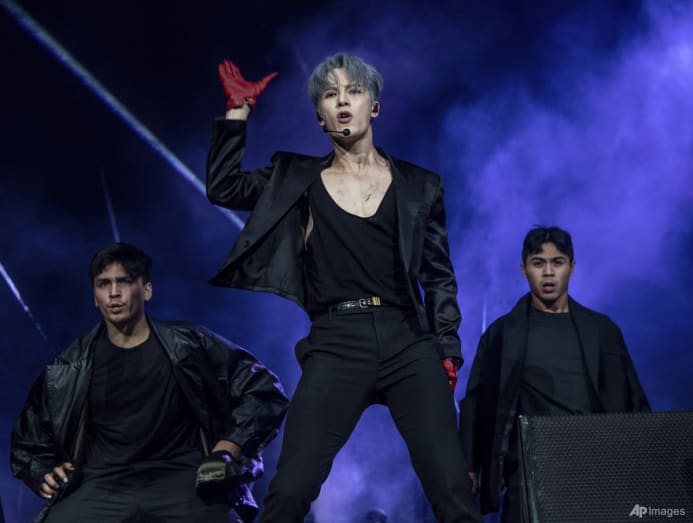 As for his favourite Singapore dishes, Wang says top of his list is butter crab. Not chilli crab as he is, unfortunately, allergic to chilli.
"And durian too! It's not 'from' Singapore per se but I had it for the first time here in Singapore. And Hainanese chicken rice!"
And his love for all things Singapore doesn't just end there. "One of my favourite childhood movies is Jack Neo's I Not Stupid! I really enjoyed watching that!"
Might this mean that the next big Jackson Wang move might be a foray into movies?
"One of the biggest reasons why I've never acted before is that I feel like the film industry is a whole another industry than music and I feel like I can't just hop in," he said. "I feel like before I can hop in with the respect of that industry, I at least need to have some type of knowledge or I need to prep myself to a certain degree that I can start trying, you know?"
He continued: "So I've been prepping myself for three, four years and I think now I'm ready to seek opportunities, to try and shoot videos for the road."
It's obvious Wang works very hard at his craft, whether it's music or fashion or the eventual foray into films. His highly anticipated first solo physical album MAGIC MAN, will be out on Sep 9.
"If you're working on music, or you're working on a video, whatever that you want delivered, is that thing ready yet or not? If it's not there, then keep working. Like if it's there in one day, then you work one day and you can rest. So I'm more of that vision. I just need to make it right."
And for someone whose career has been catapulted by social media, what advice does Wang have for young people chasing their dreams whilst navigating the crazy Internet world?
"I don't know, man. Honestly what I think is, social media could be a gift. And it could be a curse at the same time, you know? So I think, not just social media, but like everything around you – even playing games or even watching TV – you just can't have too much of it. And social media is just one of them," he said.
He added: "Advice from me to the young crowd? First of all, I'm suffering myself, too. And you just got to do what it takes. There's no shortcut at the end of the day. For me, I'm still trying to figure it out, too. I'm in like, (a) big, big, big struggle too and at the end of the day, I feel like if it's your dream, you just got to go after it. You just can't rely on anybody. They can assist you, but you can't rely on anybody because that's not their dream. It's your dream. No one's going to care more about your dream than yourself, right?
"And the second thing is, there are no shortcuts. You just got to do what it takes. If it takes 10 years, then 10 years. So I think if it's your dream, don't doubt yourself and just trust yourself. Believe in yourself. And just go, go, go! If not now, then when?"
Jackson Wang's first solo physical album MAGIC MAN will be out on Sep 9.