Scandal-plagued actress Jacqueline Wong is going to be on TV again
Her TVB series, Finding Her Voice, was shelved after her indiscretions with Andy Hui came to light, but is now slated to air in October.
Scandal-plagued actress Jacqueline Wong may be coming back to the small screen sooner than expected. Her TVB series, Finding Her Voice, which was put on the back burner following the 30-year-old's much-criticised indiscretions, has been slated for release from Oct 7.
Wong's acting career was derailed when she was caught kissing 51-year-old married singer Andy Hui in a Hong Kong taxi in April. Hui's wife, Cantopop singer Sammi Cheng, has since forgiven him for his infidelity.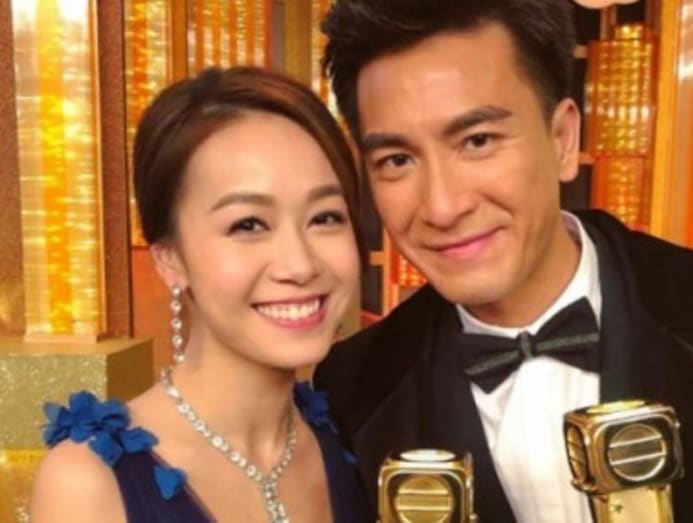 Wong hasn't been so lucky, though, as she did not reconcile with then-boyfriend, actor Kenneth Ma.
According to Oriental Daily News, the 30-episode Finding Her Voice will be one of TVB's special anniversary series. The network reportedly faced a programming problem after having to pull shows that featured the police or triads, given the political situation in Hong Kong with ongoing protests.
The show's producer, Huang Weisheng, was quoted as saying that he could not get in touch with Wong, who is said to have gone to the US to pursue her studies in acting and directing. 
He said he had sent her a WhatsApp message to inform her of the news that the series is going ahead, but he did not get a reply.
Huang also confirmed that none of Wong's scenes had been removed. Her scenes in a previous series, Forensics Heroes IV, had to be re-shot after the affair tainted her reputation.

Meanwhile, her ex, Ma, may also be getting some work; he's reportedly starring in the sequel to TVB's Who Wants A Baby?