'I was miserable': How Jade Seah left TV and found happiness on social media
In our House Party For 2 podcast interview, the TV-turned-online personality recalls not fitting into the "sweet, girl-next-door" mould that was expected of female artistes.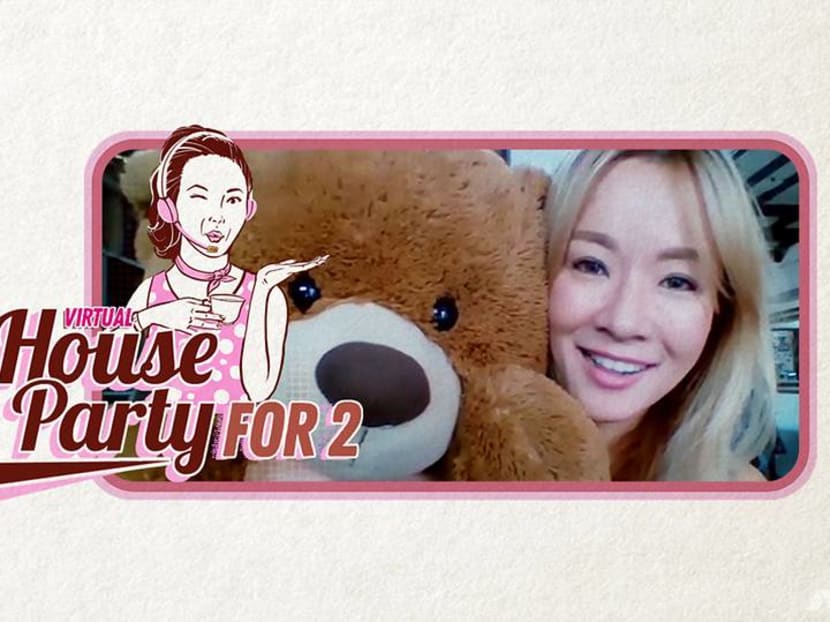 As one of the first local personalities to leave television and carve out a career as an independent content producer, Jade Seah knows what it's like to sail out from the safe harbour of traditional media into the brave new world of online media, which was in its infancy back then.
Jade Seah: The hardest part of being her own boss is describing what she does
She's clearly nailing it as this year-end, she's even conducting a camp for kids who want to be on YouTube.
"It's funny, because now, it really is a career choice, and parents actually will send their kids to a camp like that, whereas previously, it really wasn't an option," she told me, over a conversation recorded for CNA Lifestyle's podcast series House Party For 2.
Back then, deciding to leave a career in television "was not easy at all. I only knew that I was pretty miserable. I hated having no control over much of what I wanted to do."
Producers were always looking for "a sweet girl; the girl-next-door kind," she recalled. "And much as I would like to be a sweet girl-next-door, I'm just not. I probably talk too much."
When she was just starting out, she continued, "I had male ex-colleagues who told me, 'Oh, you shouldn't talk too much and so loudly. We are new. We need to keep our heads down.' I'm like, 'Yeah, I'll do my work, but if someone tells a joke in the makeup room, I'll laugh. And I'll talk to everyone.'"
The well-meaning colleague told her, "'New people just don't do that. It's just not done — to have so many thoughts and to be so chatty… You should be careful because that might offend certain people.'"
These days, she said, it's refreshing to see the young artistes taking a more open approach. But back then, "It was like, you would just be neutral or sweet. And it's very hard for me to be sweet. It's also quite hard for me to just be neutral!"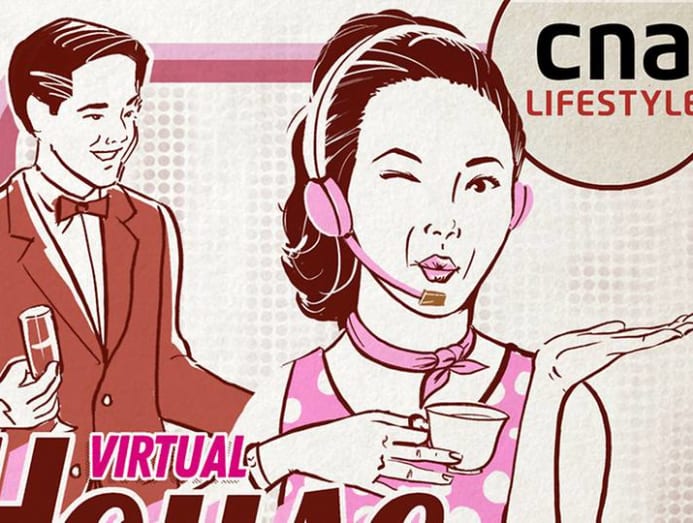 The 37-year-old fitness and netball enthusiast has never believed in pretending to be someone she's not.
Some friends have called her "intimidating", and others have given her advice to the tune of, "'Guys don't like girls to be so smart,'" she said.
Naturally, that doesn't sit well with her. If guys "try to act smarter than they are, or smarter than me, that irritates me, and I'll put them in their place. Some of my friends are like, 'No, no, no, you can't do that — the guys don't like it.' I'm like, 'Well, there'll be a guy who likes it'… I refuse to act dumb."
There is some irony to that. If you bring up her pageant-girl history –  she was the first runner-up at Miss Singapore Universe 2006, which led to a contract with Mediacorp – she'll tell you she's not bothered by people who assume she's less intelligent than she is.  
"One of my good friends teased me. She was like, 'Yeah, you know, people think you're a bimbo'," she quipped. "It's never bugged me."
She also readily admits to being appropriately "vain", saying, "A couple of months ago, I broke my nose wakeboarding… There was a little bit of fear because it's the face – I think every part of my body has been injured before from some sort of sport, but not the face."
She also joked, "I had to go for surgery to put the cartilage back in place. It would have been nice to have a nicer nose. I did ask, I admit. I said, 'You know, since you're doing it, can you make it look a bit nicer?' Apparently you can't do it like that!"
These days, as a presenter, media consultant and content creator, "I'm happier. I feel like I'm doing all the stuff that I really want to do," she said.
The hardest part is describing what she does. "I struggle with that the most, because I don't know how to describe it neatly – and I realise Singaporeans especially, like you to describe things neatly."
One thing she wishes she'd known when she was younger is that "you don't have to have it all figured out. I still don't. If someone asked me now, 'Would you still be doing this in five years' time?' I'd be like, 'I have no idea.' The difference is that now, I'm okay with it… You just figure it out as you go along."
Listen to the full House Party For 2 podcast to hear more about why Jade decided to leave television and the courage it took to do it; how her mum cried for days after an incident in which Jade appeared to have uttered an expletive on live TV blew up; and what it took to develop her own voice.
New episodes of House Party For 2 are published every Sunday at cna.asia/podcasts.