James Bond 25 film title finally revealed – and it seems he's a very busy man
Daniel Craig stars in his fifth and final outing as the fictional spy, with Rami Malek joining the cast as the villain.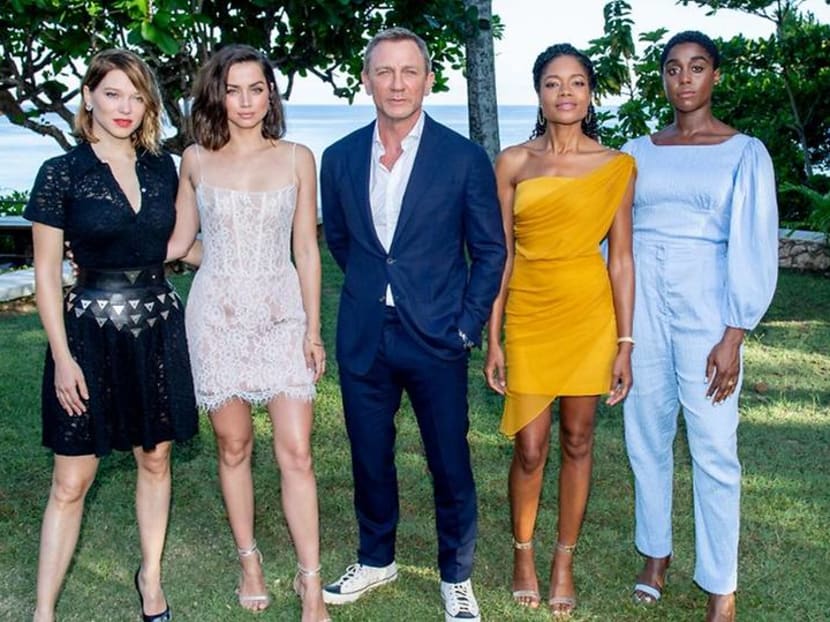 Producers of the latest James Bond flick, which has hitherto been referred to as Bond 25, have finally revealed the official title on social media: No Time To Die.
The film, which is set for release in Apr 2020, will see Daniel Craig reprise his role as the fictional spy in his fifth and final outing, while Bohemian Rhapsody's Rami Malek joins the cast as the villain, fresh from his Best Actor Oscar win.
No Time To Die is directed by Cary Fukunaga, who took over the project from Danny Boyle who left due to "creative differences." Fukunaga's credits include the first season of HBO's True Detective and Netflix's Maniac.
Ralph Fiennes, Ben Whishaw, Lea Seydoux and Jeffrey Wright are reprising their roles as M, Q, Madeleine Swann and Felix Leiter, respectively. Naomie Harris is also returning as Moneypenny.
The title marks the fourth time the word "die" has been used to name a Bond film, after Die Another Day, Live And Let Die and Tomorrow Never Dies.
The film opens with Bond enjoying his retirement in Jamaica, having passed the 007 mantle to a new agent played by Lashana Lynch. However, his downtime is cut short once Malek's villain comes on the scene.
Fans have reacted positively to the title, with 007hq commenting, "Cheesy cliched title. Love it." Another commented that it sounded "like a classic Bond title."
Even former Bond George Lazenby, who played the spy in 1969's On Her Majesty's Secret Service, had something to say. He commented on the Instagram post, cheekily saying, "Great title, but not as good as my film." He added a wink emoji to soften the blow.