James Corden opens up about having anxiety over COVID-19 situation
The talk show host addressed the issue during his self-isolation special episode which saw Billie Eilish, BTS and Dua Lipa perform.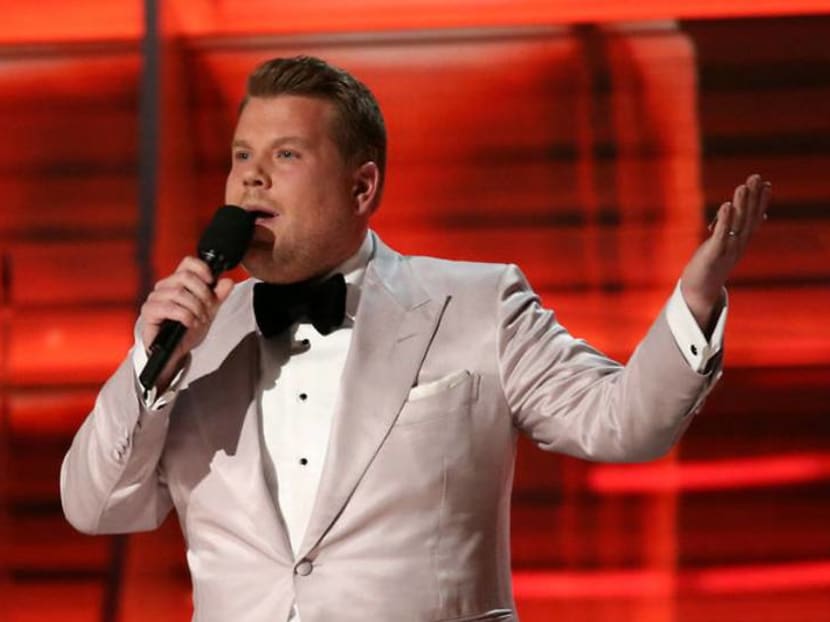 As much as physical health is important these days, so too is our mental health. The Late Late Show host James Corden touched on the subject during his Homefest special episode on Tuesday (Mar 31). 
The episode, streamed from Corden's garage, saw him speak up about the anxiety he was experiencing and the feeling of being "overwhelmed with sadness" as a result of the pandemic.
"I've found it tougher than I ever thought I would. I found myself having these incredible spikes of anxiety and sadness when I allow myself to think of family back home in England or my friends, or the people I love," he said.
However, Corden said he came to the conclusion that it was okay to feel that way and to be sad. 
He added: "It's okay to feel anxious and the best thing we can all do is try and breathe through that and put our minds in a positive place and think, 'What can I do to help someone else who might be feeling like this?'" 
The show also seemed to have lifted his spirits somewhat, as he said that talking to his audience has made him feel better as well as talking to his loved ones over Facetime or through calls. 
The Homefest episode saw many guest stars appear for special performances from their own homes. 
Billie Eilish and her brother Finneas O'Connell performed Everything I Wanted, while Dua Lipa showed up with Don't Start Now from her London apartment. 
Even K-pop boyband BTS, who appear to be in self-isolation together, gave an energetic performance of Boy With Luv.  
Other celebrities who also showed up included Will Ferrell, David Blaine, John Legend and Ben Platt with the cast of Dear Evan Hansen.