James Corden admits he doesn't drive during Carpool Karaoke – sometimes
"I know this looks bad," said the TV host, in reaction to the video that went viral of him filming with Justin Bieber while being towed by a truck.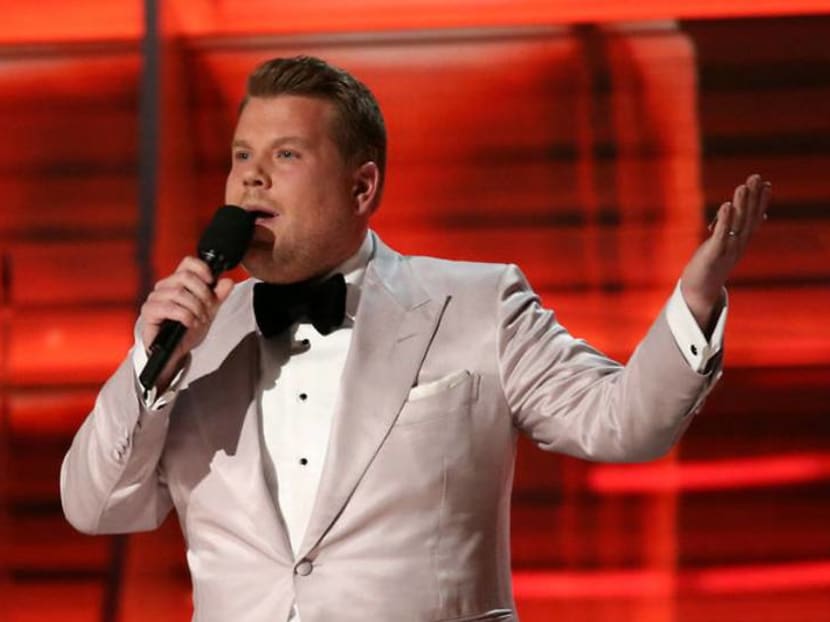 James Corden has finally responded to the truly career-ending revelation – by TV entertainment standards – last week that he does not actually drive the car during Carpool Karaoke.
On Wednesday's (Jan 29) episode of his talk show The Late Late Show, Corden spoke up. "I'm sure many of you have heard. I've recently been the victim of a scandal in the media, and there have been some very, very serious allegations made against me," he began.
"I want to get ahead of everything and address those rumors and assure you, my audience, that these accusations are not true."
That "scandal" was a tweeted video that went viral supposedly showing him and guest Justin Bieber in a car that was being towed – which prompted online outrage (mock and otherwise).
After showing the clip from the damning Tweet, which currently has more than 100,000 retweets, he added: "I know this looks bad."
The talk show host then revealed that he actually does drive the car – unless he was doing something that was unsafe, such as a dance routine, costume change, or, as he added jokingly, if he was drunk.
"But in the case of Justin Bieber it was a safety issue where we thought it was best to tow the car. Frankly, I just kept getting lost in his eyes," he joked, before self-deprecatingly adding: "I'm just shocked I've done something to upset people more than Cats."
The movie Cats, where he appears, is currently sitting on a 20 per cent score on review aggregation site Rotten Tomatoes, and drew large amounts of ridicule from critics.
Corden also called out a user by the handle of "a***gaze", who called him a "f***ing liar".
He said: "There are people I would lie to in this world but I would never lie to a**gaze."
"I swear to you, 95 per cent of the time I really am endangering the lives of the world's biggest pop stars," he continued.
And finally, to be "completely transparent", he ended by listing all the times he used the tow trucks. He had done so during filming Carpool Karaoke with Meghan Trainor, Migos, Cardi B, Chance the Rapper, and his third time with Justin Bieber.
He then went on to list down all the celebrities he did drive with, which far outnumbered the times he had not.
With these reassurances, we can truly set our minds at ease that all is right with the world of television entertainment once again.