Japanese actor Haruma Miura, who starred in Attack On Titan, dies at 30
His manager found the actor unresponsive at home when he went to check on him after Miura failed to show up for work and to answer calls. The case is being investigated as a suspected suicide.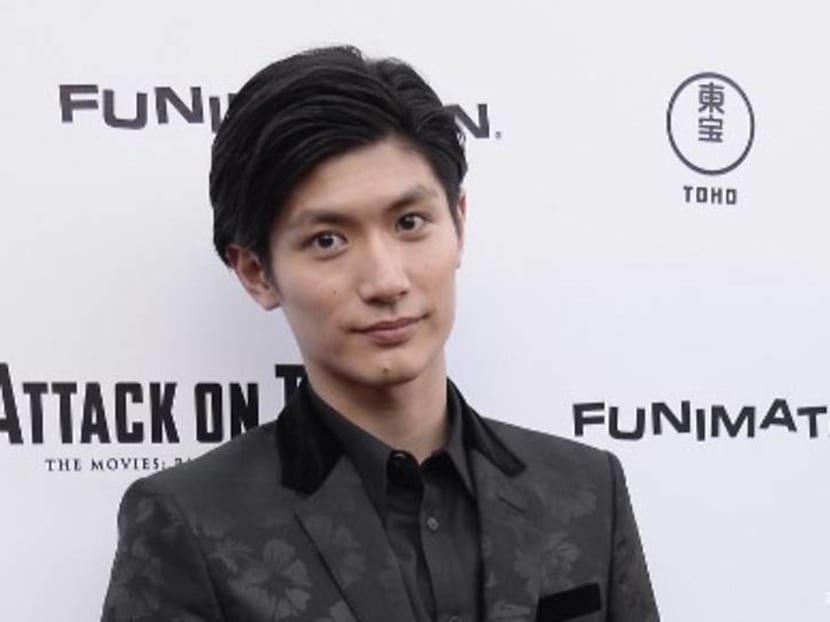 Japanese actor Haruma Miura has died after being found unresponsive in his Tokyo home on Saturday (Jul 18). He was 30 years old. 
According to media reports, his manager found Miura hanging in a closet when he went to check on him after the actor failed to show up for work and to answer calls.
The Tokyo Metropolitan Police are investigating the case as a possible suicide.
Miura was known for his role in the film adaptation of the manga series Attack On Titan. He was also in Eien No Zero (Eternal Zero) and Kimi Ni Todoke (From Me To You). He was slated to next appear in the upcoming film Confidence Man JP, which is partially set in Singapore.
The late actor's management company, Amuse Inc, released a statement, apologising to fans and those who are concerned and saying they "are still confirming and will inform you once again."
Miura began his career as a child actor, appearing in the drama Agri in 1997. He also founded a band called Brash Brats which went on hiatus in 2005.
He starred in the Japanese adaptation of the musical Kinky Boots, for which he won the Haruko Sugimura Award in 2017.
Miura posted on Instagram three days before his death, encouraging fans to watch his next drama Love Will Begin When Money End. He will also appear in Brave: Gunjyo Senki, slated for release in 2021.