Jason Momoa shaved off his beard to save the oceans and the Internet is not happy
The Aquaman star had his trademark facial hair for seven years – and sheared it all off to raise awareness for recyclable aluminum cans.
Jason Momoa shaved off his beard and the Internet has an opinion or two about his fresh-faced look. The Aquaman star took to Instagram to shear off his trademark facial hair – for the first time in seven years.

The reason for the belated shave? To raise awareness for the need to use recyclable aluminium cans for water instead of plastic bottles.
"I'm SHAVING this beast off, it's time to make a change," he wrote in an Instagram post. "A change for the better… for my kids, your kids, the world. Let's make a positive change for the health of our planet. Let's clean up our oceans, our land. Join me on this journey. Let's make the switch to infinitely recyclable aluminium."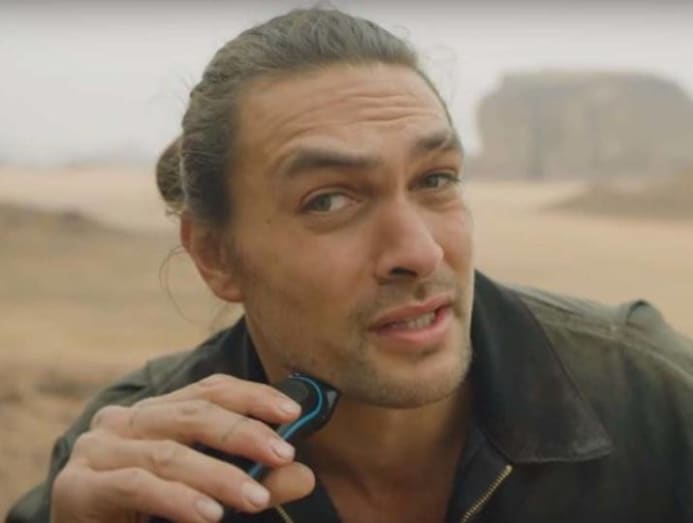 Ball Corporation, which produces recycled aluminum cans, is the company behind the clip. But despite the eco-conscious effort, some fans weren't too keen on Momoa leaving his hirsute days behind.
Momoa's former Game Of Thrones co-star Kit Harington also sparked less-than-impressed reactions from fans when he appeared on Saturday Night Live in April – sans beard, moustache and curly hair.
"This is more of a pre-pubescent Jon Snow," he joked on the show.
Still, Momoa hasn't lost all his appeal. Some fans still found his beardless face to be just fine in their books.