'An absolute travesty': Jay-Z lends legal support to detained rapper 21 Savage
The Grammy-nominated rapper has been in ICE custody since Feb 3, when it was brought to light that he is a UK citizen overstaying his visa.
Jay-Z and his company, Roc Nation, announced on today (Feb 7) that they will be fighting to free rapper 21 Savage from ICE custody.
In an official statement, Jay-Z said, "The arrest and detention of 21 Savage is an absolute travesty, his U visa petition has been pending for 4 years. In addition to being a successful recording artist, 21 deserves to be reunited with his children immediately."
Jay-Z is lending the services of American trial lawyer Alex Spiro in handling 21 Savage's case. The 26-year-old rapper is not signed to any imprint under JAY-Z's Roc Nation.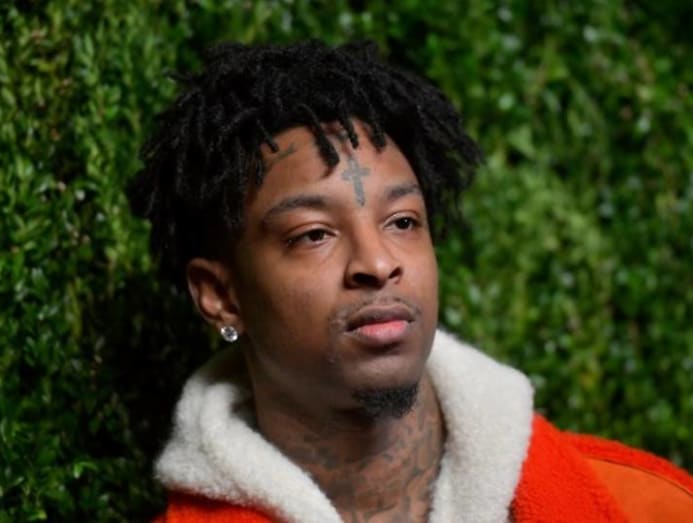 21 Savage has been in custody since his arrest on Feb 3, with US Immigration and Customs Enforcement saying he is a UK citizen who has overstayed his visa, which expired in July 2006.
The arrest was met with baffled reactions online, as the rapper has long been associated with Atlanta and performed with local rappers T.I., Migos, Lil Yachty and Ludacris at an A-town-heavy concert in the city during the run-up to the Super Bowl. 
Speaking to music publication Complex, Spiro said: "There's a pending visa application that should have been granted, and granted long ago. There is misperception about his [criminal] status and his prior case. There are many individuals and entities within the chain of command in the US government who have the ability to use their discretion and to release him."
Spiro has represented Jay-Z, Mick Jagger and Aaron Hernandez, among others.
21 Savage is nominated for several Grammys at next week's ceremony, including Best Rap/Sung Performance for Rockstar, his collaboration with Post Malone. The track is also nominated for Record Of The Year.