Jeff Bezos claims National Enquirer is threatening to publish nude photos
The Amazon CEO published the tabloid's letter in a surprising personal blog post on Medium.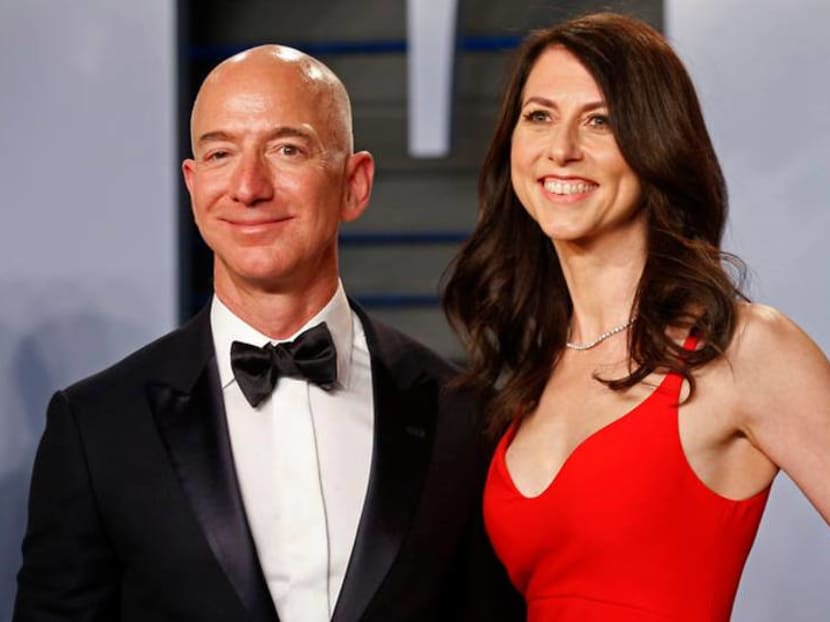 Amazon CEO Jeff Bezos claims the American tabloid National Enquirer attempted to extort and blackmail him by threatening to publish nude photos of himself and girlfriend Lauren Sanchez.
In a surprise blog post on Medium titled "No thank you, Mr. Pecker", Bezos said Enquirer publisher American Media Inc (AMI), led by David Pecker, approached him with a threat to publish the photos if he did not halt an investigation into the motives behind that leak.

Bezos published a letter from their lawyer which demanded that Bezos make a statement downplaying the motivations behind National Enquirer parent company American Media Inc.'s investigation into his personal life, by saying the company was never "politically motivated or influenced by political forces."
National Enquirer published details of the Amazon CEO's affair with Sanchez last month, which led to his split from MacKenzie Bezos, his wife of 26 years.
According to The Verge, AMI is at the centre of an ongoing legal controversy involving US President Donald Trump over the practice of "catch and kill," where a publication buys the exclusive rights to incriminating information about someone and purposefully prevents it from becoming news, through non-disclosure agreements and other legal techniques, to avoid it ever getting out.
AMI allegedly approached Bezos after private investigators were sent to uncover how it obtained his text messages. The media conglomerate is allegedly attempting to halt the investigation as it may reveal the company's ties to Trump and other world leaders.
In the blog post, Bezos also accused AMI of "weaponizing journalistic privileges".
"These communications cement AMI's long-earned reputation for weaponizing journalistic privileges, hiding behind important protections, and ignoring the tenets and purpose of true journalism. Of course I don't want personal photos published, but I also won't participate in their well-known practice of blackmail, political favors, political attacks, and corruption. I prefer to stand up, roll this log over, and see what crawls out," Bezos wrote.
Representatives from AMI and Amazon have not released statements about the blog post.