Jennifer Aniston 'happy' to see Brad Pitt at her 50th birthday party
Also in attendance were George Clooney, John Mayer, Ellen DeGeneres and more.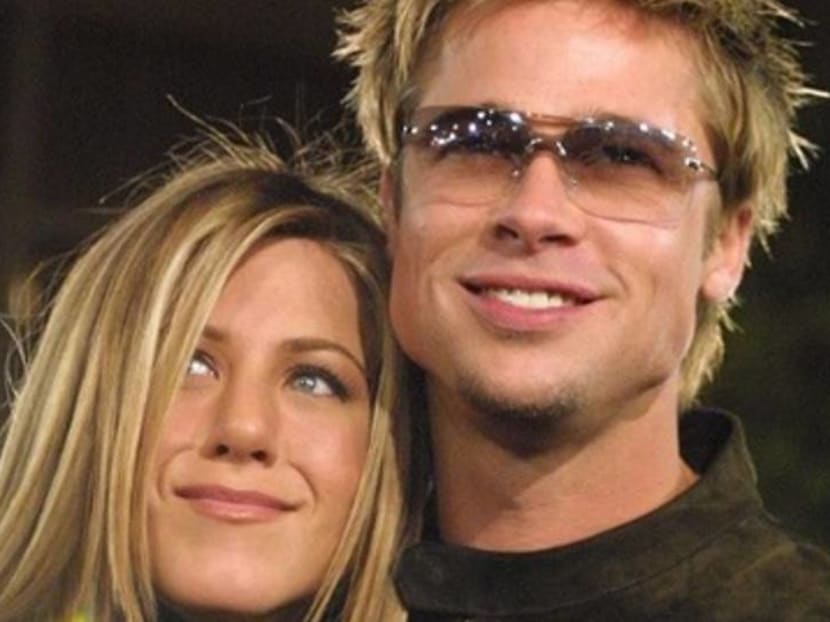 All the people Jennifer Aniston holds "near and dear" to her heart were invited to her 50th birthday party held last Saturday (Feb 9), including her ex-husband Brad Pitt, according to insiders.
Speaking to Us Weekly, "Jen spoke to Brad briefly. At one point she hugged him and thanked him for coming," the insider explained.
Guests at the star-studded celebration that took place at Sunset Tower in Los Angeles "were surprised to see Brad there and were making a big deal of it," added the source.
Another source told People that Aniston was "very happy that he showed up", and the party was a "celebration of Jen's life".
"Brad, for long, was a very important part of Jen's life. She debated back and forth with friends if she should invite him. She was very happy that he showed up. Many of his close friends were at the party too," said the source.
 "Brad seemed to have fun and everyone loved seeing him. He was catching up with old friends and enjoyed himself," the insider told Us Weekly of the 55-year-old actor's time at the event. "He saw a lot of people he hadn't seen in years. Any negative feelings seem to have been put aside by Jen's friends. It's been a long time and everyone has moved on. Brad didn't stay all that long and ducked out before most people."
Aniston and Pitt divorced in October 2005 after five years of marriage. The star of the hit TV sitcom Friends later wed actor Justin Theroux in August 2015. The couple broke up in February 2018.
There was no shortage of stars at the bash that fell two days before the Hollywood actress' birthday on February 11.
According to Us Weekly, other celebrities who attended Aniston's birthday bash included George Clooney, Reese Witherspoon, Ellen DeGeneres, Robert Downey Jr., Katy Perry and John Mayer.