The one where Friends stars Jennifer Aniston and David Schwimmer deny they're dating
Following fresh rumours earlier this week that they're seeing each other, both stars have come out to say it's not true.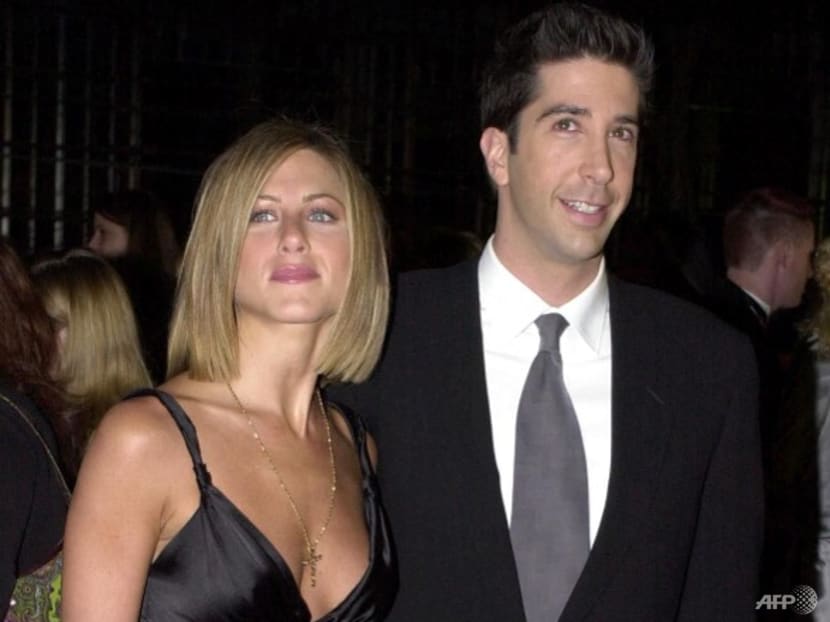 Nearly two decades after the TV series Friends has come to a close, fans are still not over on-screen couple Ross and Rachel.
Former co-stars David Schwimmer and Jennifer Aniston found themselves the subject of dating rumours earlier this week when reports of them growing close following the reunion special surfaced.
"After the reunion, it became clear that reminiscing over the past had stirred up feelings for both of them," a source told British tabloid Closer on Monday (Aug 9).
According to the magazine, the pair spent time at Aniston's home, cooking dinner together in the evenings and enjoying "quality time" together.
The news was met with huge excitement from Friends fans, who began speculating whether the two could be each other's real life "lobsters".
However, to the dismay of many, both Schwimmer and Aniston's representatives have since weighed in to debunk the dating rumours.
On Aug 11, Schwimmer's representative told HuffPostUK and the UK Sun that the report was not accurate.
HuffPostUK added that a spokesperson for Aniston similarly confirmed that the two were just friends.
For context, rumours about the nature of their relationship began in May when during the Friends reunion special, the two revealed that they developed feelings for one another during the show's run.
When host James Corden asked if there was any off-screen romance between cast members, Schwimmer admitted to having a "major crush" on Aniston at the time.
"At some point, we were crushing hard on each other," he said during the special. "But it was like two ships passing. One of us was always in a relationship and we never crossed that boundary."
Likewise, Aniston confirmed in an interview on The Howard Stern Show in June that they never acted on their feelings for one another.
"We were in relationships and it was always never the right time and it wouldn't have worked," the 52-year-old actress explained. "Whatever feelings we had we just channelled into Ross and Rachel, and I think that's why it resonated the way it did."