Jennifer Aniston opens up about growing up in an 'unsafe' household
The Morning Show and Friends actress also reveals how she dealt with accepting problems as they came, in an interview conducted by fellow actress, Sandra Bullock.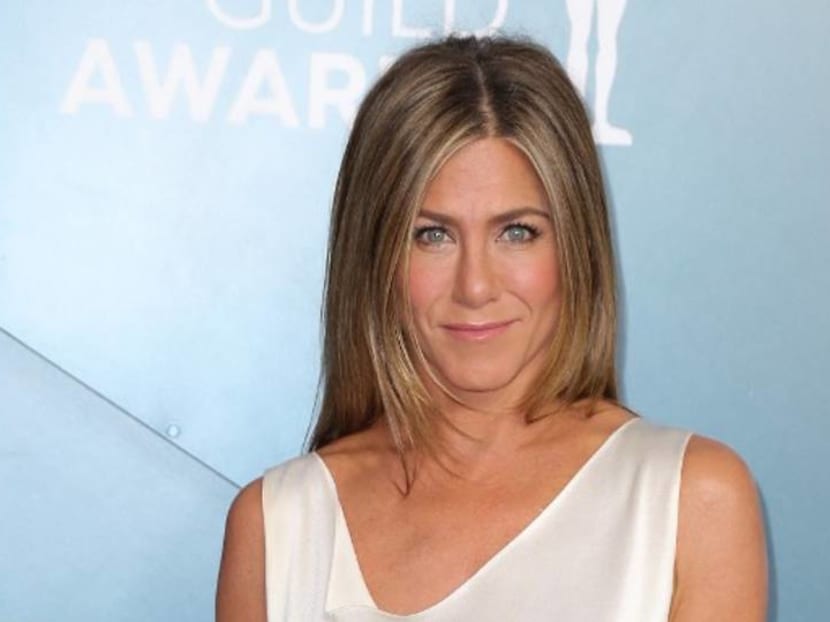 Jennifer Aniston has opened up about how her tumultuous home life helped to shape her way of thinking.
The Friends star shared her thoughts with fellow actress Sandra Bullock in a conversation for Interview magazine, which was released on Tuesday (Feb 11) – Aniston's birthday.
Bullock had asked Aniston how she kept herself from getting discouraged when things did not go her way.
The recent SAG Awards winner for The Morning Show responded: "I think that it comes from growing up in a household that was destabilised and felt unsafe, watching adults being unkind to each other, and witnessing certain things about human behaviour that made me think: 'I don't want to do that. I don't want to be that. I don't want to experience this feeling I'm having in my body right now. I don't want anyone else that I ever come in contact with ever to feel that.' So I guess I have my parents to thank."
Aniston also revealed how she dealt with accepting problems as they came.
She said: "You can either be angry or be a martyr, or you can say, 'You've got lemons? Let's make lemonade.'"
Reacting to the Interview article in a post on Instagram, Aniston wrote: "Thank you @interviewmag for this birthday surprise. I had no idea this would be coming out today. Feeling proud and honored to be celebrating with this cover."
She added: "Thanks to the Interview team for celebrating women at every age... turns out 51 is pretty fun."
Aniston's parents – longtime Days Of Our Lives star John Aniston and actress Nancy Dow – split up when she was nine years old and her mother raised her on her own. The actress has revealed the rocky relationship she had with her mother over several occasions.
"I did not come out the model child she's hoped for," she told the Daily Mail in 2018.
"She was a model and she was all about presentation and what she looked like and what I looked like. This little girl just wanting to be loved by a mum that was too occupied with things that didn't quite matter."
Aniston also told USA Today in 2018 that she understood that her mother did not do it "intentionally" to damage her self-esteem.
She said: "She wasn't raised with great parental support. She was a beautiful, stunning girl and that's how she made a living, modelling. She was teaching me what she thought was important. Which was how to look good. That wasn't necessarily where my interests lay."