Jennifer Aniston nude portrait up for auction for COVID-19 relief efforts
The portrait was taken in 1995 when Aniston was just starting out on Friends, and is one of 25 portraits by photographer Mark Seliger being auctioned off for charity.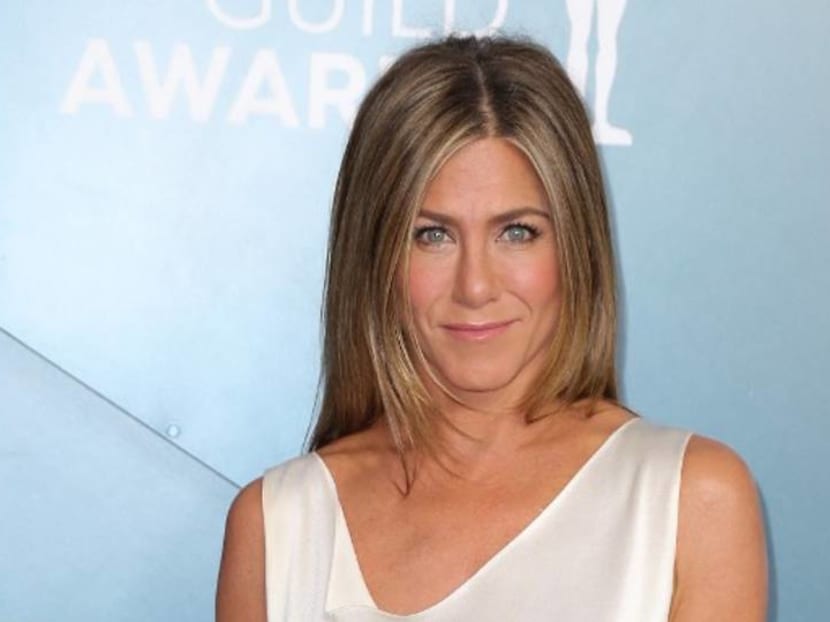 Attention, Jennifer Aniston fans. If you really, really liked the actress, you could place a bid on a nude photo of the Friends and The Morning Show star that's up for auction. And it'll all be for a good cause.  
Proceeds from the sale of the portrait, taken in Nov 1995 when she was starring in Friends, will go to an organisation that's providing COVID-19 care and testing in the US.

The 51-year-old actress posted the news on Instagram on Sunday (May 31). 
She wrote, "My dear friend @markseliger teamed up with @radvocacy and @christiesinc to auction 25 of his portraits – including mine – for COVID-19 relief... 100% of sales proceeds of this portrait will go to @NAFClinics, an organization which provides free coronavirus testing and care nationwide to the medically underserved."
Fox News reported that other portraits in the collection include those of Leonardo DiCaprio and Oprah Winfrey, and proceeds from each sale will be donated to a charity of the subject's choosing.
In an interview with auction house Christie's, Mark Seliger, the photographer behind the portraits, said that he knew Aniston "was going to be a big star" the first time he met her.
Seliger said a stylist named Chris McMillan, who was responsible for the famous "Rachel cut", encouraged Aniston to take the portrait. "(McMillan) encouraged Jennifer to try something a little bit provocative and edgy, although it's actually a classic beauty portrait, reminiscent of old Harper's Bazaar covers from the 1960s and 70s."
He added: "Immediately after the shoot I recommended Jennifer for the cover of Rolling Stone magazine, which of course she got. Since then we've worked together many times – she's incredibly loyal and still as lovely as the first time I met her."