Jennifer Lawrence injured on set of Netflix's Don't Look Up
She was filming a kissing scene with Timothee Chalamet when the incident happened.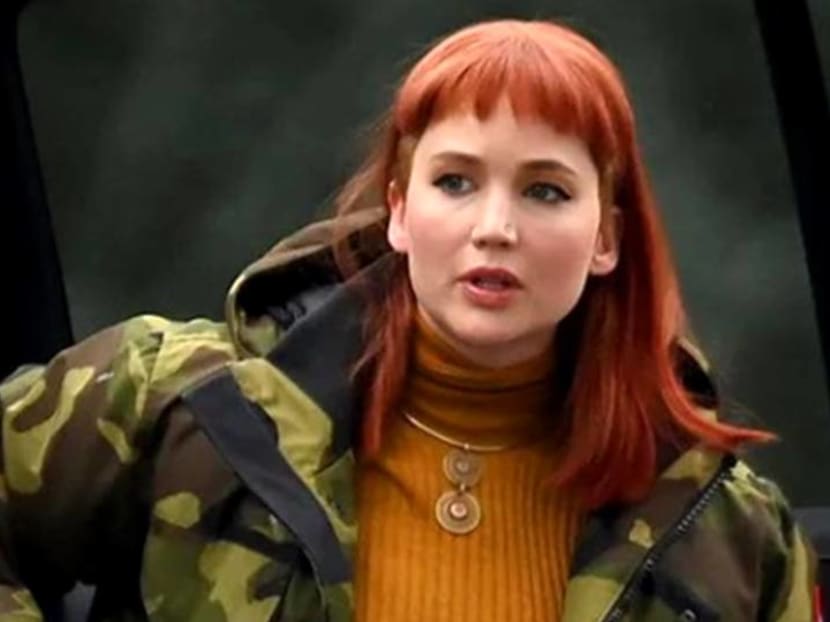 The title of the new Netflix movie, Don't Look Up, might have been perfectly apt advice for Jennifer Lawrence.

While filming a scene for said movie in Boston on Friday (Feb 5), the award-winning actress was struck by glass shattered by a special effects explosion, according to TMZ.

Lawrence left the set holding her face. According to various media outlets, the injury may have been near or in her eye.

TMZ reported that the detonation occurred inside a restaurant at 1am, and the scene involved the Hunger Games actress kissing her co-star, Timothee Chalamet.

While there's no official word on the extent of her injuries or Chalamet's, The Boston Globe reported that she was hit with fragments after a trash can went through a window.

The Adam McKay-helmed comedy was halted for the day, where it was shooting on location in Massachusetts.

Lawrence plays an astronomer who attempts to sound the alarm about Earth's safety being threatened by an approaching asteroid.

Don't Look Up also stars Leonardo DiCaprio, Chris Evans, Cate Blanchett, Meryl Streep and Ariana Grande.