Jennifer Lopez and Ben Affleck have gone Instagram official with rekindled romance
The singer-actress posted a photo of them locking lips during her 52nd birthday celebration in a recent post.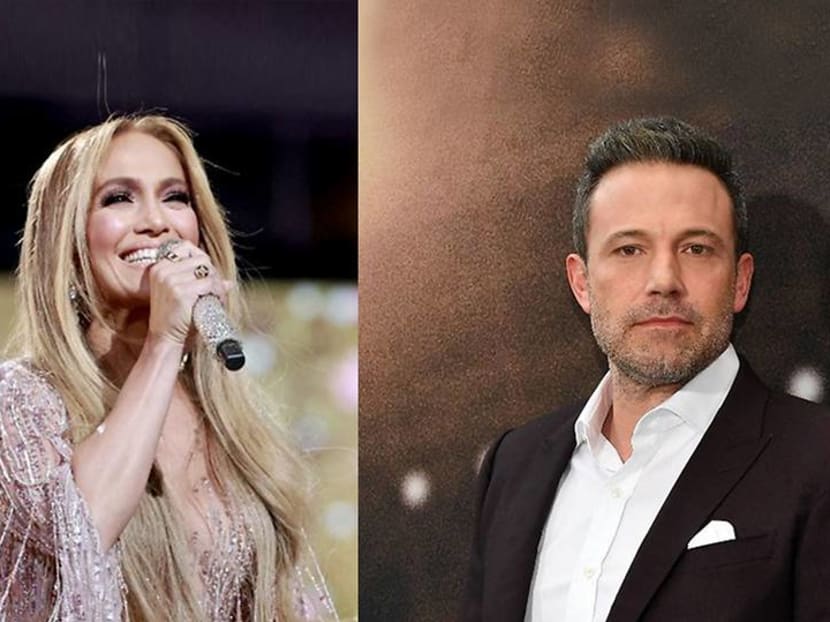 It looks like celebrity couple Jennifer Lopez and Ben Affleck have made their renewed relationship Instagram official.
The singer and actress, who just turned 52, posted a picture on Sunday (Jul 25) of the two of them sharing a kiss at her birthday party. She captioned the shot "5 2 ... what it do ...".
Photos and videos on social media also showed the pair cuddling up while guests cheered during the party at L'Opera in St Tropez, France.
Prior to their official Instagram debut, the couple was seen in an Instagram post by fellow actress and friend Leah Remini on Jul 23. The video montage included photos of Lopez and Affleck at Remini's birthday in June.
Rumours of the couple's reunion began in late April when reports of the two spending time together surfaced in tabloids, There was also a paparazzi shot of them kissing in June.
The pair's rekindled romance comes after their initial split in 2004. Their two-year relationship dominated celebrity media in the early 2000s with news of a scandalous music video, an engagement with a pink diamond and a wedding that was called off.
After breaking off their engagement, the two went their separate ways – with Lopez marrying singer Marc Anthony and Affleck marrying actress Jennifer Garner.
Lopez's return to her old flame – following her recent split from former New York Yankees baseball player Alex Rodriguez – has once again captured the public's interest.
Outside of her Instagram post however, Lopez has so far refrained from publicly discussing her relationship with Affleck. Talking to the Today show on Jul 20 about her personal life, the singer simply left it at "I am happy!".