Jeremy Chan on being misunderstood and the secret key to Jesseca Liu's heart
The Singaporean celebrity had to learn to cope with more than his share of negativity. On the bright side – could he really be the perfect man who understands exactly what women want?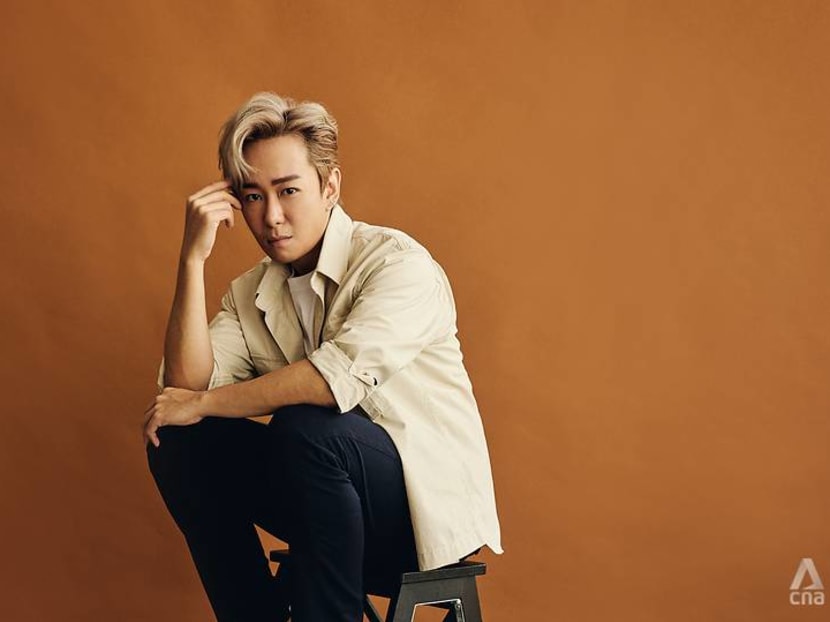 Here's a funny thing about comedians: It ain't easy being funny. Variety show host and actor Jeremy Chan knows this; in fact, he often feels that that's the thing that's most frequently misunderstood about him.
Meeting people on the street, he's usually asked to tell a joke. "I feel like a vending machine or a juke box – you put a coin in and a joke comes out," he quipped.
It is "a little stressful", he confessed. "Sometimes, after work, you're tired and you want your own space. People think that comedians are 'on' 24/7. They think, 'How come he's not smiling? Is he arrogant?' Sometimes, you have to spend some extra effort to explain things to them."
The 39-year-old Project Superstar alumnus firmly believes that only positivity can stand up against malice, and insists on responding to haters and online hate comments with, "Thank you. I will work harder."
But in fact, there's very much a darker side to being a celebrated TV personality, said Jeremy, who stars in the currently-airing supernatural comedy drama Crouching Tiger Hidden Ghost alongside the woman he's famously married to: Erstwhile beauty queen and A-list actress Jesseca Liu.
INTERNALISING CRITICISM
There was a point in his career where he was so disheartened by the comments and criticisms that he thought about giving it all up.
"There were a lot of keyboard warriors, and reading so many of these comments – about my marriage, or about shows that I did – you really take it to heart. They were harsh," he said. "'He's a lousy actor'; 'He's a lousy host.' You start to believe what they say – which is not healthy, in this industry."
What people didn't see, behind the funny quips and comical antics, was that "I'm quite sensitive," he divulged. "But, I always keep things to myself. I think, 'Okay, I'll just take it.'"
Several years ago, just before he got married, he revealed, it came to a point where "I didn't want to be in this industry any more. I thought, 'Maybe if I wasn't, it'd be better? I wouldn't have to see all these comments.'"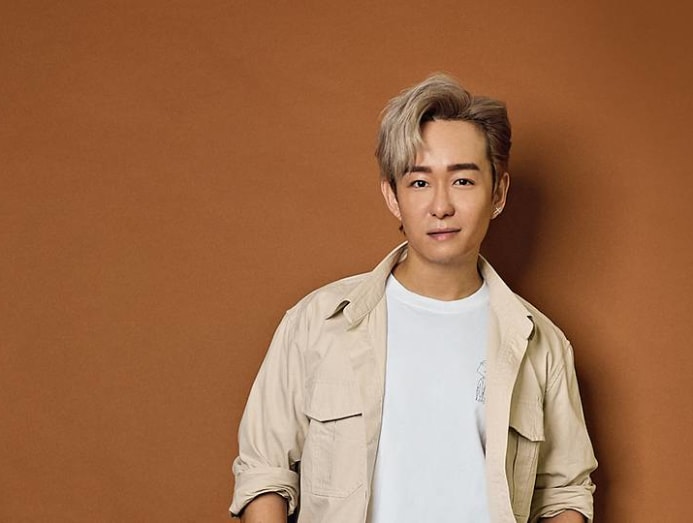 He recalled, "I didn't really tell anyone I wanted to leave, but I didn't have the passion anymore. You just go to work; your physical body is there; your mind and soul think, 'Okay, just get it done and go home.'"
Comments about his personal life weren't easy to take, and it even started to take a toll on his relationship with Jesseca. "People said, 'How come this guy is with her?' Blah, blah blah…
"A close friend told me, 'If you have this negativity with you, you still can take it, but if you start to spread the negativity to people around you, to your loved ones, it's a really, really bad situation. You really have to sit down and think: Is this what you want?'"
Receiving a lot of encouragement from Jesseca helped. And the turning point came when he did a variety show in Taiwan. The hard work and energy of those on set helped him realise, "Yeah, why be affected? It was selfish".
And after he started to learn to cope with negativity, things started to pick up.
"I'm a comedian. I have to bring happiness," he told us. "We must spread positivity, especially in our industry. No matter what you do – even when you write articles like this one – there will always be people who think you're doing a bad job."
While "in the past, I'd argue with the haters", now, "my ultimate goal is to try to change them, and make them less negative. You have to be the bigger person".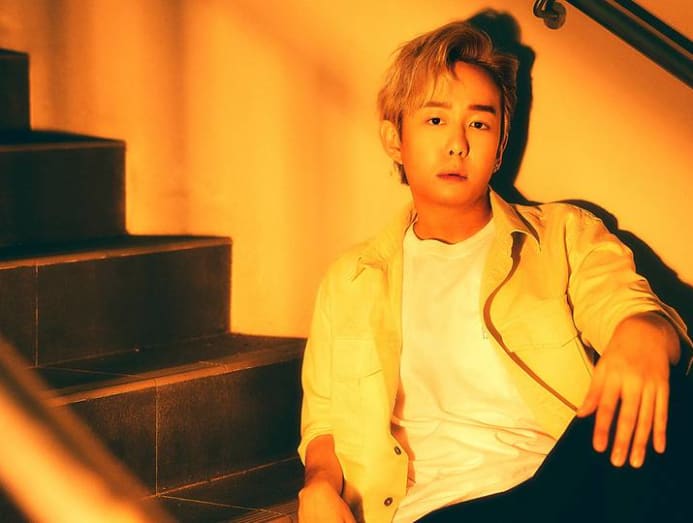 Not letting strangers' comments affect him helped him grow as a husband, too.
"You really have to suck it up. If you don't do something about it, maybe the relationship won't work," he said.
"You have to have confidence. You have to really work on it. I grew a lot. All my friends say, 'Wow, Jeremy, you are so mature now.'"
WHAT WOMEN WANT
That's not all his friends say. Their wives point to the sweet things he does for his wife, and ask why they don't do the same.
Turns out, it's not all that surprising that Jesseca fell for Jeremy: He seems to understand exactly what women want.
"I think for many women, it's a bonus if the man is handsome, but at the end of the day, you want a guy who puts in the effort to make you smile," he said.
And it's about the little things, like showing support, being a good listener and planning small but thoughtful surprises.
One of his secrets to a successful relationship? "When the other person is grumbling, don't ask questions. The first thing is to show support. Grumble along with her, and be even more worked up than she is! Then she'll be the one telling you to relax! Later, after she lets off steam, that's when you can ask, 'So, what happened?' Then the conversation will be very rational, and will end with, 'Actually, it wasn't a big deal.'
"No matter what, be supportive first."
Another tip is to know what your partner really appreciates.
"I like to give her small surprises out of the blue," he said. "Like, I'll go grocery shopping and buy her a flower along the way. There doesn't have to be an occasion. It's the little things. Cook her something to eat. Do chores for her now and then. Don't take things for granted.
"Friends always text me: 'Eh, bro, why you always spoil market?' I say, 'I'm not.' You have to understand what it is that your wife appreciates. Maybe she'd prefer movie nights, or a hiking trip. You have to think of something. You have to spend time on it."
He continued, "It's very easy to start a business. But how do you maintain the business? How do you maintain the relationship? That's harder. Everyone thinks that the dating period is the sweetest. But after marriage, there should always be a honeymoon mood still."
And, added the unexpected relationship expert, "If you love someone, you have to work for it. Nothing comes to you naturally. I always think, 'How would I want to be treated?' You cannot always be the one taking."
Did he have to work to win Jesseca's heart originally?
"Everyone else didn't understand her. They just thought of her as a pretty girl," he said with a smile.
Plus, "I have a slogan: 'You never try, you never know.' Just try. You've got nothing to lose."
NOTHING VENTURED, NOTHING GAINED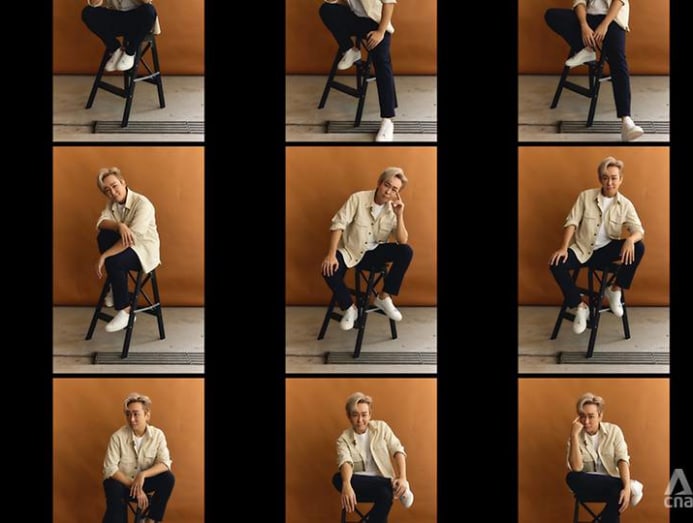 That's his slogan when it comes to his career, too. Having recently signed on with Mediacorp as a full-time artiste, he hopes to get back to his first love: Music, which he started out with in Project Superstar.
He's come nearly full circle now, having performed the theme song for Crouching Tiger Hidden Ghost, but wants to challenge himself further – to host, act and sing, and even to be involved in writing the lyrics for a new song that he hopes to release this year. "I'm trying to 'upgrade' myself to a higher level," he quipped.
He'd also like to see himself hosting his own variety show in the vein of South Korea's Running Man. "I'd get to show the real side of me," he said.
An English sitcom would also be "amazing" – what people don't know is that growing up, he was much more comfortable speaking in English, and had to work hard to develop his Mandarin skills.
"When I first started out, my scripts were covered in hanyu pinyin. These days, 'My primary and secondary school friends are like, 'You've got to be kidding me. You're a Chinese host?' I say, 'I learned it the hard way!'"
He's also about to celebrate a milestone: He turns 40 on Jul 17.
Will there be a celebration? "I think my wife has a surprise planned!"
And no, there's no age-related crisis on the horizon. "I'm still very childish," he said. "I like playing video games and collecting toys and figurines."