Jeremy Chan, Jesseca Liu share sweet messages for his birthday, their anniversary
The couple had plenty to toast to recently as they commemorated their fourth wedding anniversary as well as his birthday just a day apart.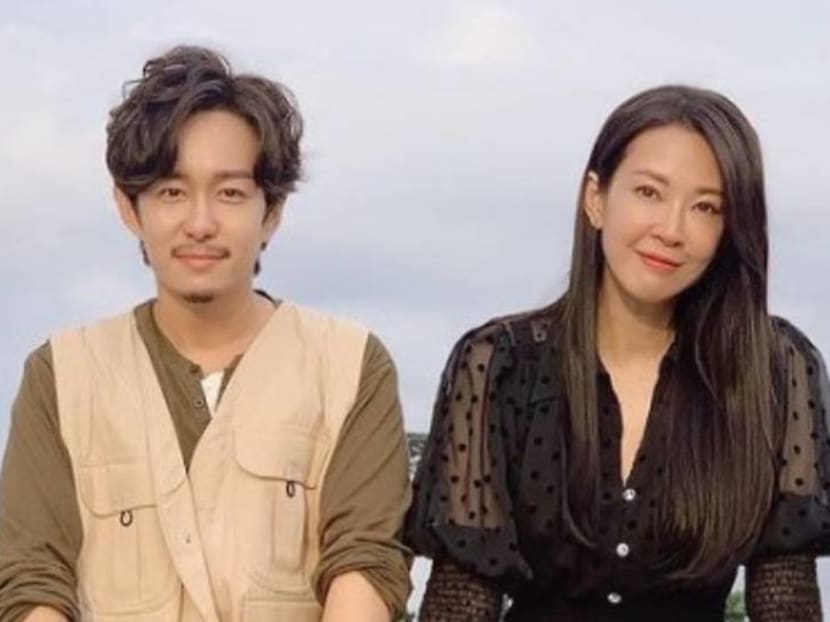 Married local stars Jeremy Chan and Jesseca Liu had two special occasions to celebrate recently – his birthday and their wedding anniversary.
On Saturday (Jul 17), Jesseca celebrated the former by posting a picture of her husband with large curls in his hair and wishing him a happy birthday through a playful caption.
"Dear Mr Tian (Jeremy), Happy birthday. Stay healthy and may all your wishes come true, get as many toys as you like, change as many race cars as you can, grow so much hair that you'll never go bald, god of wealth will forever be at your house," the actress wrote. She also added several hashtags such as #yourhouseismyhouse and #yourracecarismyracecar.
The 40-year-old actor-comedian reciprocated with an Instagram post thanking his wife for surprising him with a candlelit concert.
A day earlier, they both took to social media to commemorate their fourth wedding anniversary.
Jesseca posted two black and white throwback photos of them in Italy together when they were "just married". Jeremy also posted a throwback photo of them taken overseas with the caption, "You are forever my queen, I am forever your king. Happy anniversary".
In a recent interview with CNA Lifestyle, Jeremy shared some secrets on how they keep their relationship going. He said, "If you love someone, you have to work for it. Nothing comes to you naturally. I always think, 'How would I want to be treated?' You cannot always be the one taking."
Jeremy and Jesseca are currently starring together in the drama Crouching Tiger Hidden Ghost on Channel 8 at 9pm or on meWATCH.