Jimmy Lin to undergo surgery after accident, family says no more updates until his condition improves
His brother and his manager spoke to Taiwanese media outlets at a press conference on Monday (Jul 25), which they said will be the last one until Lin's condition improves. The former pop idol and actor's Tesla crashed into an electrical pole and burst into flames on Jul 22.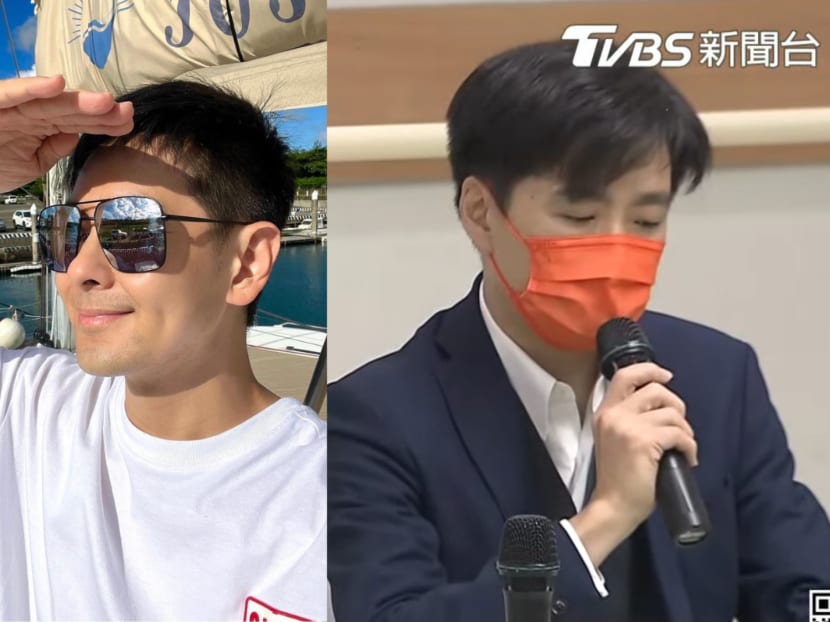 Jimmy Lin's family held a press conference on Monday (Jul 25) afternoon, three days after the accident in which the singer's Tesla crashed into an electrical pole and caught fire in Taoyuan City, Taiwan. 
The 47-year-old former pop idol and actor's six-year-old son was in the car with him at the time of the accident. 
Taiwanese channel TVBS reported on Monday that Lin's manager and his brother held the press conference to provide the latest updates on Lin's condition; this was in the wake of online speculations over what caused the accident. 
Said his manager: "Lin's conscious and can engage in basic conversation. He'll undergo surgery, but the details cannot be revealed due to privacy concerns." 
The manager also thanked the bystanders who helped to pull Lin and his son out of the car, as well as the doctors and nurses at Linkou Chang Gung Memorial Hospital, where the pair remain hospitalised. 
Lin's wife, actress Kelly Chen, released a statement on Jul 24 in an attempt to quell the misinformation online. 
"As a wife and mother, I feel sad and encourage everyone not to believe unverified information," she said, calling the concern from fans "the greatest source of strength that protects (her family)". 
During the Jul 25 press conference, Lin's brother said that when a member of the public reached out to Chen immediately after the accident, "she managed to contact (her son) but could not reach Jimmy". 
He added that Lin's family and closest friends accompanied Chen to the hospital and "witnessed our sister-in-law's strength as she stayed by Jimmy's side constantly without rest". 
According to Lin's brother, both Chen and himself have tried to ask Lin about the accident but the singer has been unable to "clearly express" what happened. 
"This is the last time we will announce Jimmy's condition to the public," he said while requesting the public not to speculate or discuss the details of the accident.
In addition, Lin's studio posted an update on his Instagram profile reiterating the statements made at the press conference.