Hear someone sniffling in the cinema? That could be JJ Lin
With the release of his latest single with Anne-Marie, and being signed by Hollywood's biggest talent agency, the music wunderkind wouldn't have much to cry about these days.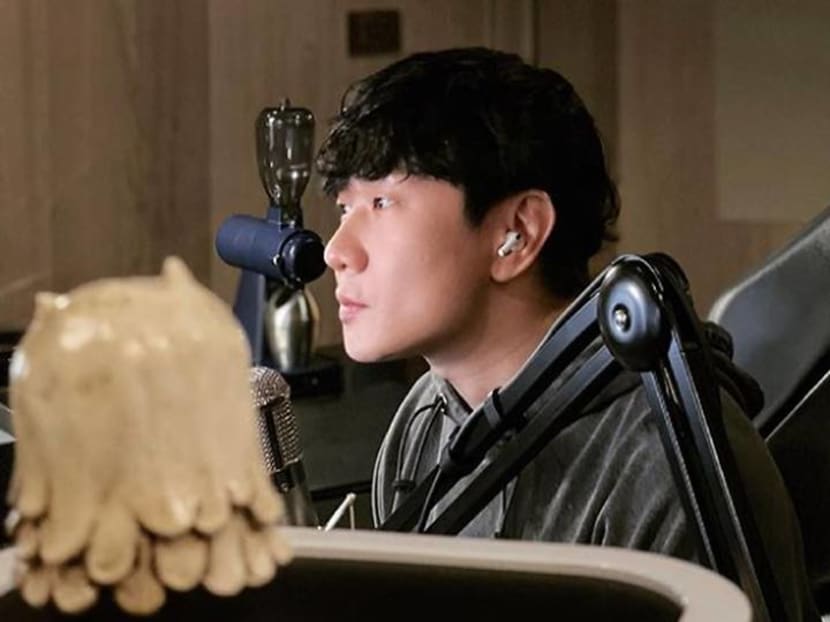 Singaporean singer-songwriter JJ Lin isn't above shedding a few tears. "Crying is perfectly normal, even for guys! Just let it out," said the boyish 40-year-old during a Zoom interview to promote his latest duet, Bedroom, with British singer Anne-Marie, 30.
What had prompted the candid comment, according to 8 Days, was a line in Bedroom, "You're crying in your bedroom cos I've gone and left you".
"I only allow myself to cry in two places," Lin said. "One of them is the movie theatre where it's dark and people can't see ... and if I get very emotional I would shed a tear or two. The other place is the bedroom, and it wouldn't just be a tear or two; it'd be all out."
The song is in English and was inspired by Anne-Marie's breakup with someone who didn't appreciate her. She subsequently wrote Bedroom and the duet was recorded without the two stars meeting face-to-face.
"I was very sad about it but I was laughing at the same time because I felt so strong … when they realised what they'd lost [during the breakup]," said the British singer from her UK bedroom.
Lin's interpretation was different though. "I see the song from two different dimensions – one is [the version that Anne-Marie mentioned]. It's a song about a broken relationship between two people," he said from his recording studio in his Taipei home.
"But I also see this as a song two people are singing from their own perspective. I hope that listeners can get in tune with their inner selves, because we need time to let go of things and heal ourselves, and crying is a crucial, important step of rediscovering yourself," he said.
What could Lin possibly cry about these days? Certainly not over being signed by one of the biggest talent agencies in Hollywood, United Talent Agency (UTA). While Lin's own company JFJ Productions will continue to represent him in other territories, the megastar will be represented by UTA in the US and Europe.
Lin shared the news on Instagram, writing: Happy to be part of the UTA family!".
UTA also represents Dolly Parton and the Jonas Brothers as well as actors Harrison Ford and Jessica Alba, and director Wes Anderson.
Bedroom is not Lin's first work in English. In March, he released his first English album, Like You Do, after 18 years on the Mando-pop scene.
Other than Anne-Marie, the prolific songwriter has also worked with musicians such as Hans Zimmer, Jason Mraz, Ayumi Hamasaki, Steve Aoki and Jackson Wang.