JJ Lin hospitalised in China, hospital staff take turns lying on his bed after he leaves
Pictures of the singer's used medical supplies were also circulated online, prompting the hospital to issue a statement saying that no medical waste has gone missing.
Singer JJ Lin was hospitalised in the Chinese city of Zhenjiang while he was there for a concert on Oct 26.
The 38-year-old Singapore-born performer was said to be feeling unwell and was rushed to Zhenjiang First People's Hospital after the show, his 58th performance of his world tour, where he was hospitalised for a night.
It's what happened after he was discharged from the hospital that has caused some concern.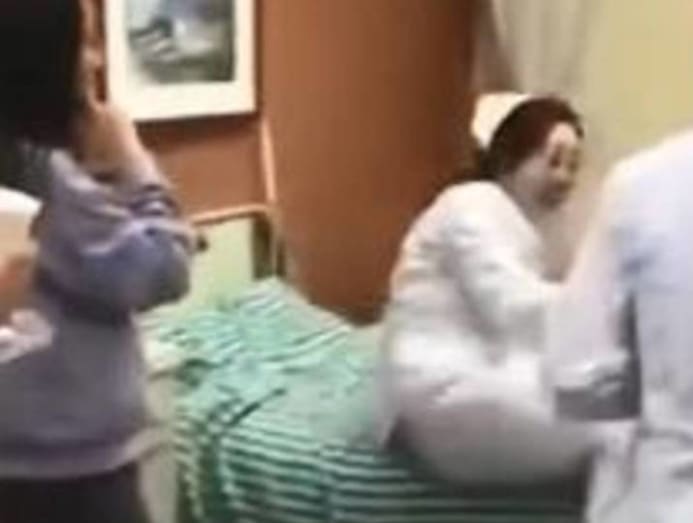 In a video circulating online, female hospital staff can be seen taking turns to lie on the bed that was said to have been used by Lin while several others are filming the whole thing and giggling. 
And if that's not disturbing enough, pictures of Lin's used medical supplies were also circulated online with one person claiming to have sold his used IV drip bag and needle.
However, after an internal investigation by the hospital, it was confirmed that no medical waste has gone missing.
The hospital released the following statement on Oct 28: "We are aware that our staff had taken videos and pictures and uploaded it to social media. There were also pictures circulating around claiming to sell medical supplies used by Mr JJ Lin. The hospital disposes of medical waste in strict accordance to disposal regulations. After investigating, no medical waste was missing."
The hospital also said that it would discipline the staff involved. 
"The relevant staff will be suspended and seriously dealt with. We will also conduct lessons for our staff to avoid similar situations. We are grateful to the netizens for their supervision and attention to the hospital."
Lin's agency also said in a statement that it deeply regretted the leaking of personal information. It then called for a boycott of all actions which infringe on an artist's privacy.