JJ Lin announces world tour concert dates, starting from Singapore in November
The JJ20 world tour will kick off at Singapore's National Stadium on Nov 4 and 5, followed by performances in Taiwan and Malaysia. General ticket sales start from Jul 29.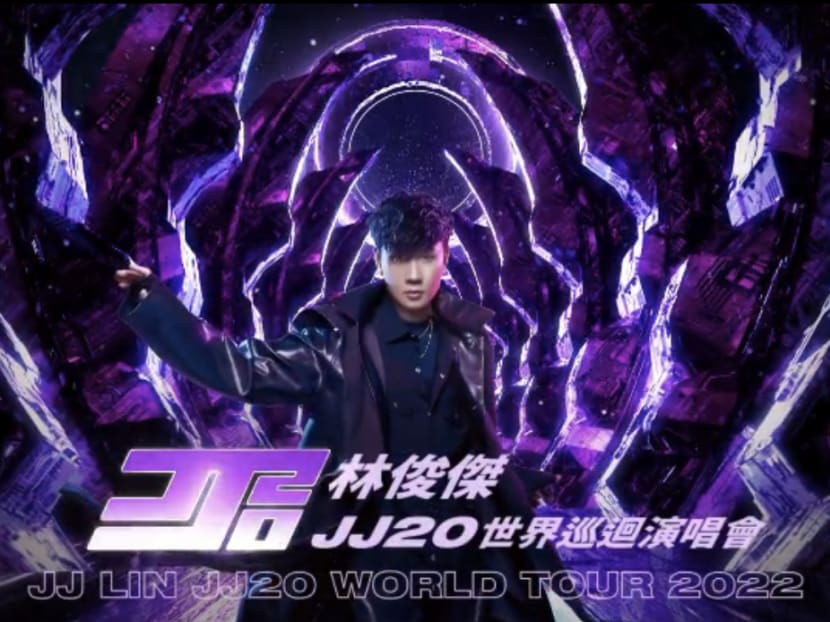 Mandopop star JJ Lin's fans can now look forward to the end of the year with more excitement – the Singaporean singer has announced the first dates for his JJ20 world tour. 
Presumably celebrating the 20 years since his debut as an artiste back in 2003, the 41-year-old shared the dates and venues in an Instagram post on Monday (Jul 25) evening. 
The tour will start with two concerts at Singapore's National Stadium on Nov 4 and 5. Following that, he'll perform at Taoyuan City, Taiwan on Dec 3 and Kuala Lumpur, Malaysia on Dec 18. 
Lin also teased further concerts in the post, saying: "Look out, North America, Europe and Australia, I'll be coming soon in 2023!" 
Tickets to the concerts will be available from Jul 29 on TicketMaster, with prices starting from S$148.
When Lin posted a teaser to the world tour on social media on May 3 without any details on concert dates and venues, he received enthusiastic responses from fans. Many of them left comments asking the singer to stop by places ranging from New York, Toronto, Paris and, of course, Singapore.
His last onstage appearance was with Gentle Bones for the latter's charity concert that was held at the Sands Theatre in Marina Bay Sands on Jul 22, where he was part of the audience. 
The duo had collaborated on the English-language single At Least I Had You, which was released last November. 
Lin's last in-person concert in Singapore, on the other hand, was also that same month, when he performed to a 2,000-strong live audience for After The Rain: A Live Charity Special over two nights on Nov 27 and 28.