JJ Lin, Stefanie Sun, Kit Chan, Tanya Chua want you to stay at home
The four local celebs put together a short video clip where they sang a tune to remind everyone not to go out.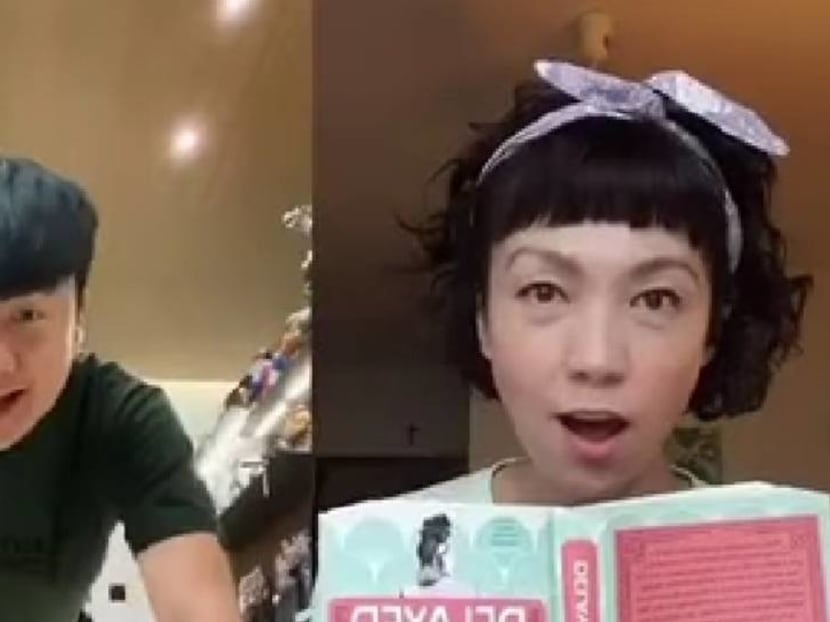 Local celebrities are getting in on the action to help spread the word about the importance of staying home.
In an Instagram post on Tuesday (Apr 7), singer-songwriter Tanya Chua roped in fellow local singers JJ Lin, Stefanie Sun and Kit Chan to sing a song asking everyone to stay at home during this time.
Well, technically, it's the four of them harmonising the phrase "Stay at home". 
Chua wrote in her Instagram post: "Everyone is out of work and we can't go out to enjoy ourselves, it feels helpless."
She brought up the fact that people were still gathering outside of their homes and meeting others, which led her to think about what she and her fellow musician friends could do.
That spurred the idea for a video collaboration, which took the stars under an hour to do.
In her post, Chua is seen playing an opening note on a cello as Sun, Chan and Lin appear in quick succession, with each one singing the line "Stay at home" while doing their own thing. Chua was playing with a cat while Lin does the entire piece while using a wheel-roller and working out. 
He even tries some shenanigans of his own at the end, yelling out "Yeah!" and then trying to hit a very high note before collapsing into a fit of laughter.
Earlier this year, Lin and Sun were among the first to create a song because of the COVID-19 outbreak. The pair had teamed up to dedicate their own original song to frontline workers in Wuhan called Stay With You.
Lin has been known to use music as a way to encourage others through tough times, having written a song in 2008 after the Sichuan earthquake and another one after an explosion at a Taiwanese water park left 15 dead and several injured.