Mandopop singer JJ Lin turns 40 and celebrates in style with famous friends
Celebrity pals who attended his birthday parties (yes, he had more than one) included singer Jay Chou, singer and racecar driver Jimmy Lin and actress Ouyang Nini.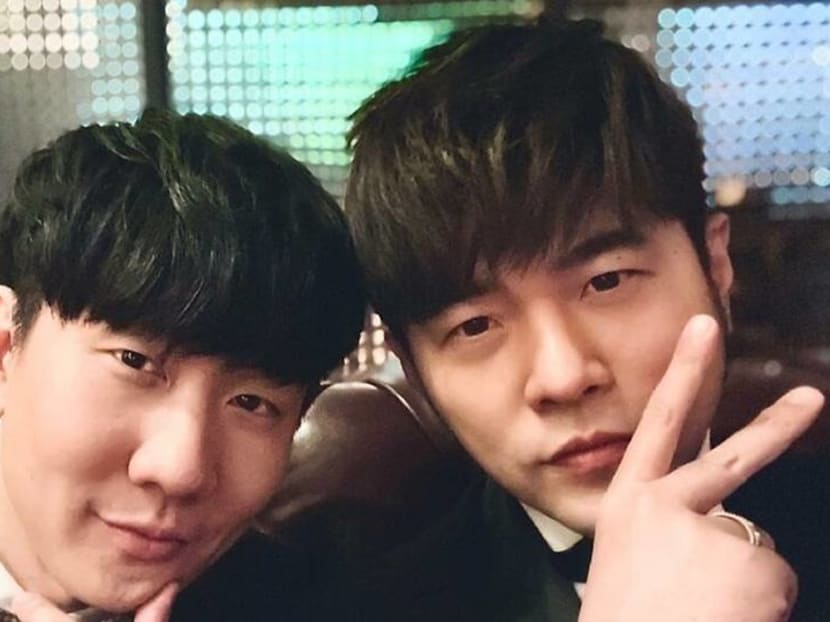 JJ Lin sure knows how to celebrate his birthday in style. The Singaporean singer threw a two-part party for his big 4-0. The festivities began on Friday (Mar 26) – a day before his birthday – with celebrity pals such as Taiwanese actors Bryan Chang and Henry Chang.
He posted pictures on Instagram of him and his friends in a casual setting with a huge "Happy Birthday' sign at the back, and captioned the post, "My Birthday Bash part 1!".
On Saturday, he cranked it up and threw a bigger party where the birthday boy and his pals dressed up in suits for a 007-themed bash. JJ posted multiple pictures on Instagram with more famous friends like actress Ouyang Nini and singer and racecar driver, Jimmy Lin, with the party background draped in black and gold.
He wrote, "They say a picture says a thousand words, but this time the pictures aren't enough to express the love and gratitude I have for all my friends and family who have been with me all these years! My big 40, we celebrated it with a bang, in style!"
However, the post that got everyone's attention was his special dedication to singer Jay Chou, complete with a photo of the both of them looking dapper in their dark suits. Lin gave an Instagram shout-out to his buddy, writing in Chinese: "Very happy that Jay Chou could spend my birthday with me this year! And he even stayed till the very last second! (I'm) touched".
The celebration continued as the birthday boy dropped his eight-track English EP, Like You Do, at midnight. The release is the second half of his double EP Drifter/Like You Do. The first part was released in October last year and featured six Mandarin songs. JJ also teased an epic collaboration with a female singer who will be revealed next month.
It didn't stop there – JJ also thrilled fans by announcing his upcoming virtual concert on Jun 6 which will be the grand finale to his Sanctuary World Tour. 

JJ is obviously not slowing things down now that he's hit 40.