Now that J-Lo and Ben Affleck have tied the knot, here are 5 celebrity couples they can be inspired by
Will Bennifer 2.0 fall victim to the celebrity marriage stereotype? Can their relationship stand the test of Hollywood, public scrutiny and time? Lucky for them, they have golden couple predecessors to look toward as inspirational examples.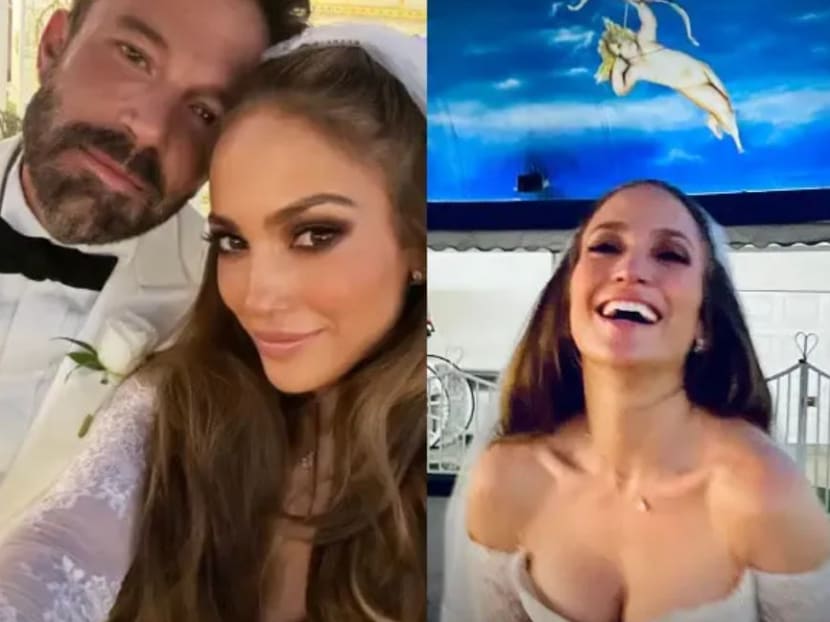 It's a love saga that's been 21 years in the making – Ben Affleck and Jennifer Lopez are officially married. A quick recap for those living under a rock or not alive in the early 2000s, Affleck and Lopez first met in 2001 on the set of their universally panned romantic-comedy Gigli.
Their subsequent romance led to the OG couple-name portmanteau "Bennifer", a steady stream of tabloid headlines and a 2002 wedding proposal with a US$2.5 million pink diamond ring. Days before the pair were set to wed in September 2003, they called off the wedding citing excessive media attention.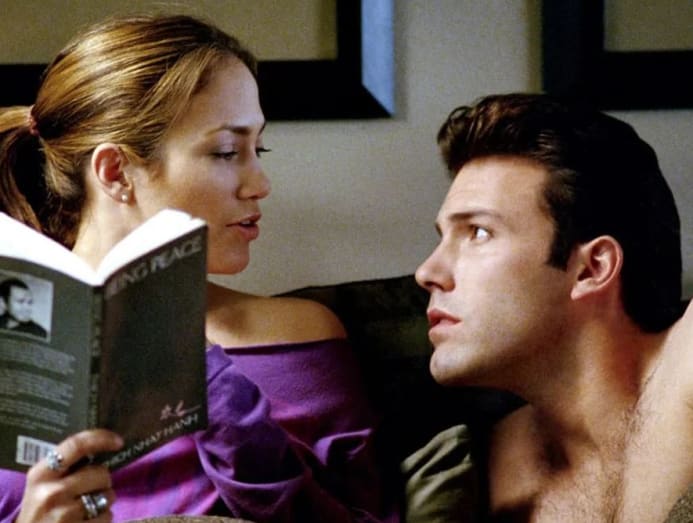 Nineteen years, several marriages and a tribe of children later, the now 49-year-old Affleck and 52-year-old Lopez officially tied the knot on Saturday (Jul 16) in a late-night Las Vegas drive-through chapel.
"We did it," the bride wrote in her On The JLo newsletter. "Love is beautiful. Love is kind. And it turns out love is patient. Twenty years patient… In the end it was the best possible wedding we could have imagined."
She ended the letter with a new name: Mrs Jennifer Lynn Affleck.
Celebrity couples never fail to fascinate. Rare are those who make it the second time around. Even rarer are those who stand the test of time and make it the long haul. But here we have it, the celebrity culture unicorn – a high profile previously doomed public romance that has not only rekindled after years of dormancy, it has actually culminated in marriage.
Which got us thinking: Will this official re-unification of Ben and Jen have everyone believing in second chances and the notion that happily-ever-after actually exists? Or does it simply deepen our cynical view of red carpet-friendly relationships that follow a specific headline-generating pattern: Get together, fall in love, fall apart (very publicly), reconcile and repeat?
Will Bennifer 2.0 fall victim to the celebrity marriage stereotype? Can their relationship stand the test of Hollywood, public scrutiny, punishing tour and film production schedules, and most importantly, time?
Lucky for them, they have predecessors to look toward as inspirational examples.
Here are the emblematic star couples that have stuck together through thick and thin, through scandal and scrutiny, through good times and bad.
DAVID BECKHAM AND VICTORIA BECKHAM
Married on Jul 4, 1999 in an Irish castle, the former Spice Girl and former Manchester United star footballer are celebrating a whopping 23 years of marriage after first meeting at a football match in 1997.
But the road to the fairytale happy ever after was not always a smooth one. In September 2003, Beckham was spotted with a woman – later identified as his assistant Rebecca Loos – at a nightclub in Madrid. Loos' brother claimed his sister had told him that she had an affair with the football star in Spain, while Beckham doggedly denied all cheating allegations and tabloid reports that his marriage was in trouble.
But the Beckhams miraculously weathered the scandalous storm and went on relationship unscathed to parent four children – Brooklyn, Cruz, Romeo and Harper. 
With constant allegations of infidelity and rumours of divorce plaguing Posh and Becks throughout the course of their marriage, the British superstars remain a united front till today, expertly navigating a never-ending gossip mill and proving that maybe, celebrity marriages can work out. 
BEYONCE AND JAY-Z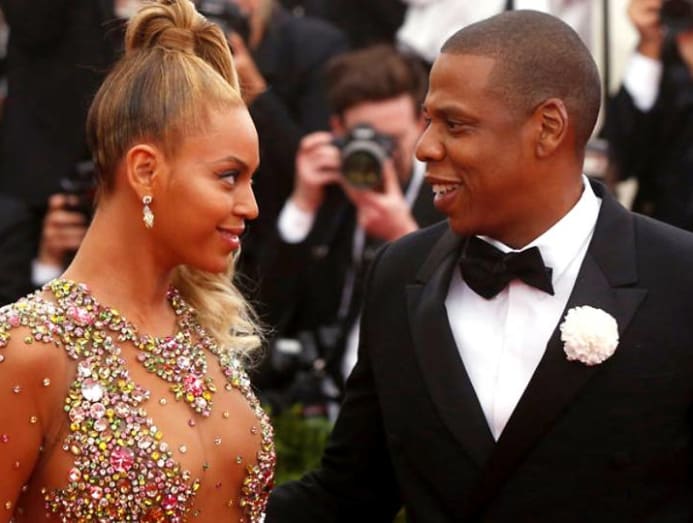 There was never a doubt that both Beyonce and Jay-Z are survivors. 
Music's most powerful couple have managed to endure everything, from the heat of the spotlight, that infamous elevator incident where her sister attacked him, Jay-Z's confessed infidelity and respective soul-baring albums from the both of them like Lemonade (hers) and 4:44 (his) throughout their 14 years of marriage. 
Three kids later and still at the top of their game on both public and personal fronts, how Beyonce and Jay-Z survived a very public cheating scandal should be the playbook of any high profile celebrity couple.
"I have a beautiful wife who's understanding and knew I'm not the worst of what I've done. We did the hard work of going to therapy and you know, we love each other, right?" said Jay-Z in a interview with David Letterman.
"So we really put in the work. Like you, I like to believe we're in a better place today. But we're still working and communicating and growing. And I'm proud of the father and the husband that I am today because of all the work that was done."
CHRISTOPHER LEE AND FANN WONG
Singapore's power celebrity couple started dating after working together on 2000's Looking for Stars, but only publicly admitted to being together in 2005, keeping their relationship a secret for several years.
They got married in 2009 and gave birth to their son Zed on Singapore's National Day, Aug 9, in 2014.
Relatively scandal-free over the years, the famous pair reportedly put in constant effort to make their relationship work.
"No matter where I am, I'll never be dining or out alone with another woman unless it's for work," said Lee during a 2019 interview with Lianhe Zaobao, adding that he had altered his habits to ensure no misunderstanding on his wife's part.
AISHWARYA RAI AND ABHISHEK BACHCHAN
One of India's most beloved and esteemed couples, the pair has been married for 15 years, starred in many movies together and share daughter Aaradhya.
Since their fairytale 2007 wedding, their relationship has always taken centrestage in the spotlight. So what's the secret to their solid marriage?
Bachchan is known for publicly professing his love for Rai, and calling her one of the strongest support systems for him and his career. 
"A wonderful thing about having a life partner like Aishwarya is that she is from the business, she gets it," he said in an interview, adding that his wife is somebody who manages to traverse some of the most difficult times of her life with dignity and grace.
Rai has equally lovely things to say about her husband.
"He's special because he's himself. He's a normal guy...He was born into showbiz and he has a lineage to carry. Despite all that, there's nothing showbiz about him. That's the nicest part. He's relatable and engaging as a person. And he's my man, the father of my child," she said in a Filmfare interview.
BLAKE LIVELY AND RYAN REYNOLDS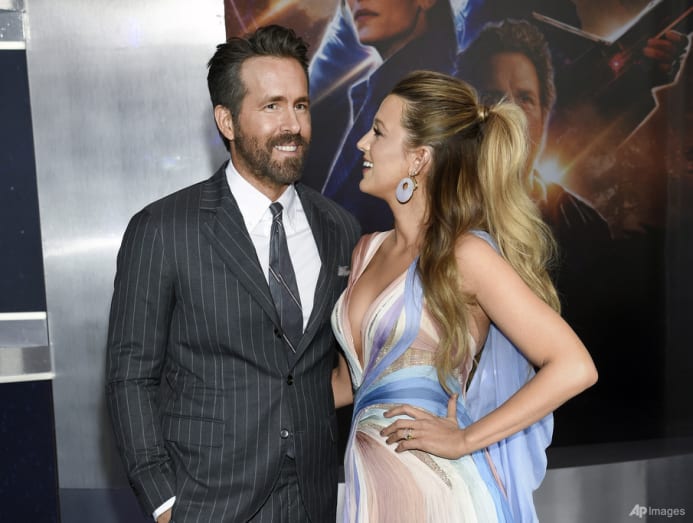 After meeting on the 2010 set of Green Lantern, Blake Lively and Ryan Reynolds got married in 2012 and this year, they celebrate a decade of wedded bliss together with daughters Inez, James and Betty.
But why are these two one of the most popular and endearing celebrity couples in this fickle Internet world? Perhaps it's because Hollywood's golden pair has proven time and again that the key to a successful marriage is to not take things and each other too seriously.
And that hilariously trolling each other online just might be the antidote to marriage fatigue. From posting a series of unflattering photos of each other on social media in "celebration" of each other's birthdays or professional milestones to openly ribbing each other about their marriage, relationship and quirks, the pair is universally considered #couplegoals.
Their super sweet love for each other and dorky dynamic makes them incredibly relatable and likable.