'He looked a bit nervous': Joanne Peh reveals how Qi Yuwu proposed to her
The actress said the proposal involved him flying to Kuala Lumpur to visit her at work, and an enormous bouquet of roses.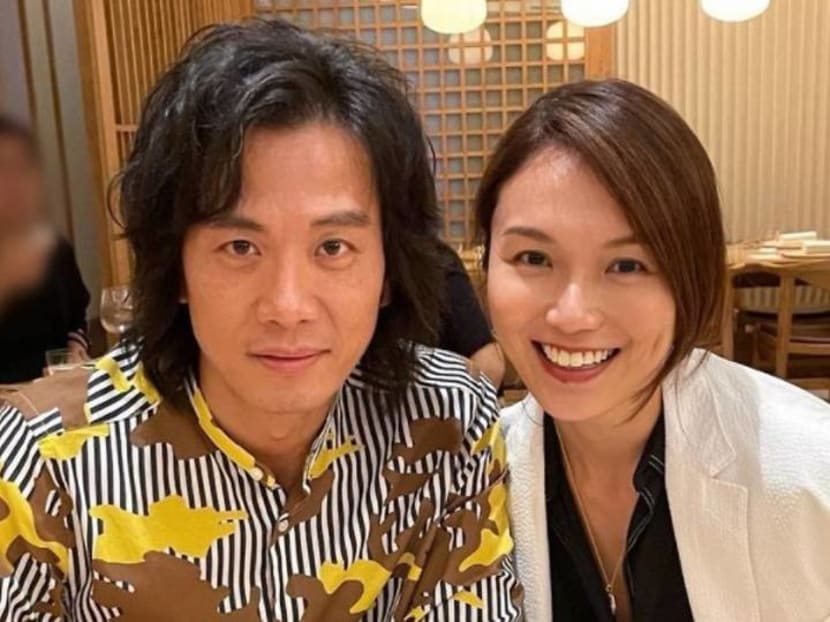 Joanne Peh and Qi Yuwu have been married since 2014 and the celebrity couple even have two kids together. However, fans have not been privy to the story of how the actor proposed – until now, that is.
Joanne revealed all in her recent appearance on the Mediacorp talk show The Inner Circle.
The actress told host Guo Liang that Yuwu proposed during the Qixi Festival, which is known as Chinese Valentine's Day. "He flew from Singapore to Kuala Lumpur to visit me at work," Joanne shared. "When we were outside the hotel room, I noticed that he looked a bit nervous and was behaving differently. He was breathing very hard."
She added: "Suddenly, he took out an enormous bouquet of roses from his suitcase, and I immediately knew what was going on"
The 36-year-old star said that her memory got a bit fuzzy at that point but she does remember that there were tears and that Yuwu had knelt on the floor to propose.
Her husband, who came on to the show later as a special guest, explained that he was breathing so hard because he was excited. He said, "We were together for only about a year before we got married, but the feeling was right, so I thought I should do it".
Joanne concurred: "Sometimes, when you find the right person, they will bring out certain things from you. With him by my side, I feel a lot more at ease".
The actress also opened up about her backlash she faced after winning her first Star Awards for Best Actress in 2009 for The Little Nyonya. At the time, she was criticised as some people felt she didn't deserve to beat Jeanette Aw, Fann Wong or Zoe Tay.
"The first time I won, people had something to say. The second time I won, people also had something to say. Even when I was nominated for Best Supporting Actress, people still had something to say!" she said, while dabbing her tears. "But I'm also grateful for experiences like that 'cos they helped me to grow, and today I can say that awards are not my main goal."
Joanne recently picked up the award for Best Leading Female Performance – Digital at the Asian Television Awards in January for her role in the Mediacorp production, Last Madame.